But the new chief executive is turning his attention to caring for frontline health workers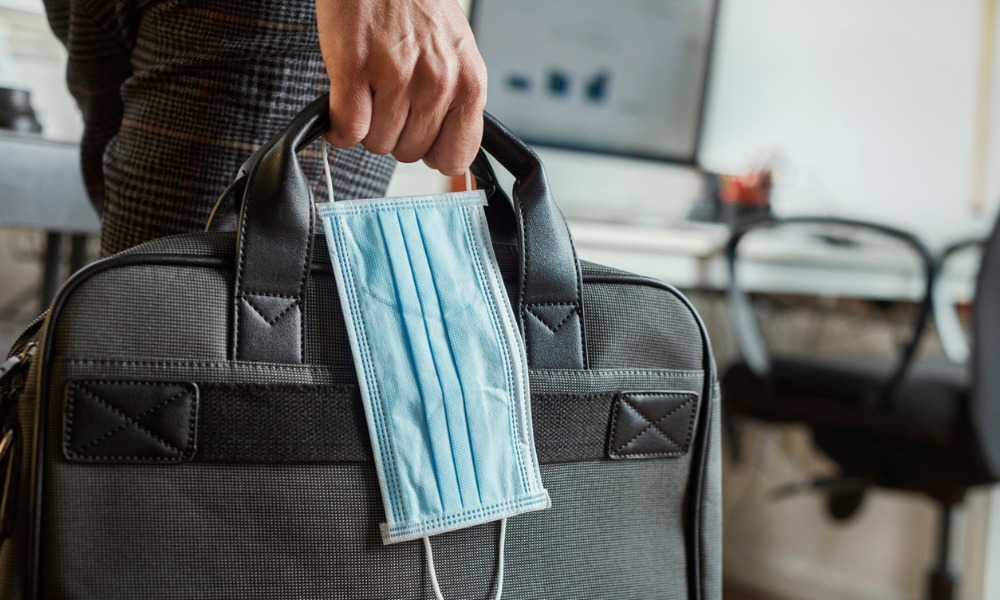 The long-serving CEO of one of the largest healthcare providers in the US has "agreed to part ways" with the company after sending staff an email questioning the need to wear a face mask at work.
Sanford Health announced the retirement of CEO Kelby Krabbenhoft but gave no specific reason for his departure. The decision over the leadership change, however, was mutually agreed on.
Krabbenhoft, who is not a physician but whose career in the healthcare industry spans four decades, stepped down from his post just a week after he claimed to have developed immunity from the new coronavirus. He is said to have recently recovered from COVID-19.
"We decided that today was a good time to retire. Sanford is in a good place, strongest ever," Krabbenhoft said in a statement. "It is a good time to say 'goodbye.'"
Read more: Beware the dangers of the 'twindemic'
The board of trustees elevated chief administrative officer Bill Gassen to the post of president and CEO, lauding him as being the "right person" to lead Sanford in unprecedented times. Gassen is known for both his management experience and commitment to the workforce, the group said.
"We're extremely optimistic about having his steady hand at the wheel in partnership with our existing leadership team," said Brent Teiken, chairman of the board.
Focus on the frontliners
Like most healthcare systems in the US, Sanford has been hard at work in the midst of the COVID-19 pandemic. In an interview with Argus Leader, Sanford's newly appointed CEO praised the company's frontline health workers.
Read more: Rushing back to the office? Maybe it's time to slow down
"These are the individuals who are putting their families, their own personal lives, at risk each and every day out there caring for our patients that are coming into our doors," Gassen said.
"They need to know, they need to understand, and they need to feel that we're behind them, that we hear them and that we support them."
The staff memo announcing the leadership update also turned the spotlight on the employees who have been "risking [their] own lives to take care of COVID-19 patients" and working round-the-clock as part of the company's pandemic response.
"You have been courageously and continually showing your resolve to care for patients and our communities in the hardest of times. We couldn't be more grateful," Teiken said.