Head of MillerKnoll tells employees to 'leave pity city' in virtual meeting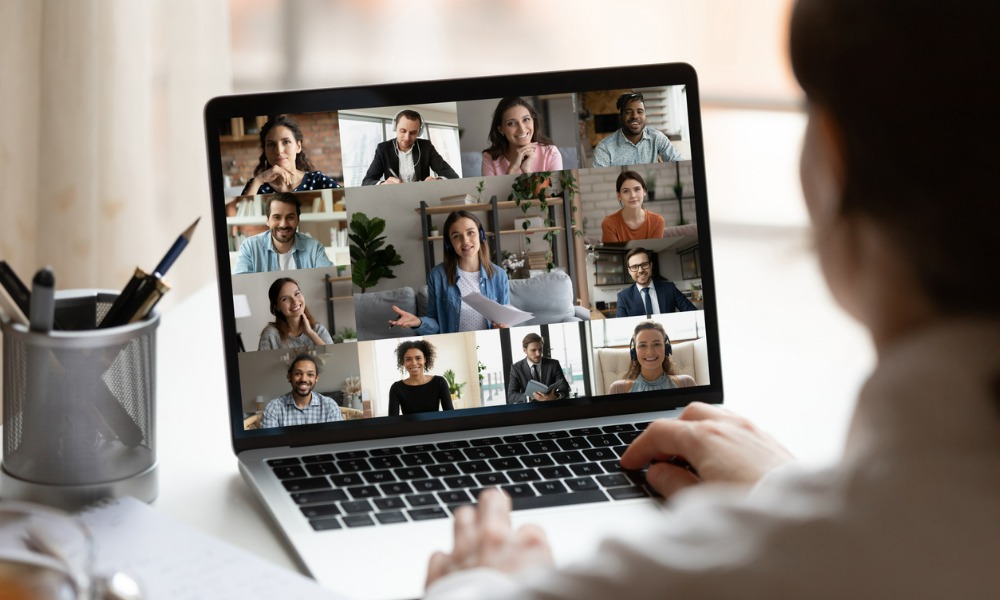 The chief executive officer (CEO) of an office furniture company is in the hot seat after a leaked video exposed her while she talked about employees asking about bonuses.
Andi Owen, CEO of MillerKnoll, was filmed in a virtual meeting while she complained about staff who were asking about how to stay motivated if they weren't receiving any bonuses.
"Don't ask about 'What are we gonna do if we don't get a bonus?'" Owen said in the video uploaded on social media. "Get the damn $26 million. Spend your time and your effort thinking about the $26 million we need and not thinking about what are you going to do if we don't get a bonus."
Her remarks came as the company reported a 4.4% decline in consolidated net sales in the quarter ending on March 4, 2023.
In the video, Owen initially stressed that it was important to focus on things that they can control, following the uncertainty brought about by COVID-19, challenges in the supply chain, and bank failures.
"But what we can do is stay in front of our customers, provide the best customer service we can, get our orders out of our door, treat each other well, be kind, be respectful, focus on the future because it will be bright," Owen said.
"It's not good to be in a situation we're in today, but we're not going to be here forever. It is going to get better, so lead," she added. "Lead by example, treat people well, talk to them, be kind, and get after it."
'Leave pity city'
In her message, Owen also imparted the advice she received from an old boss about not living in "pity city."
"I had an old boss who said to me one time: 'You can visit pity city, but you can't live there,'" she said. "So people, leave pity city. Let's get it done. Thank you."
Her remarks did not sit well with users across social media, who called her out online.
"This is exactly the kind of leadership that would make me run for the hills. Can't wait to learn more about your company!" said one user, who uploaded Owen's rant on Twitter.
On Reddit, users also called out Owen's tone and behaviour in the video.
"Peak gaslighting," one user said.
"The proper response to that would have been every employee calling out sick the next day," another user said.
Users online, citing previous news reports, also pointed out that Owen made nearly $4 million in bonuses in 2022.
"Let's just say her bonus was just 1.5 mil. Even if they had 10k employees, that's still $150 per person," said one user. "If I was an employee and saw this, I would start applying for jobs immediately."
'Taken out of context'
A representative from MillerKnoll shared to the Motherboard a longer version of the clip circulating online, including the question posed to Owen: "While things are tough right now, how can we help our teams stay motivated?"
The spokesperson also told the media outlet that the clip was "taken out of context."
"Andi fiercely believes in this team and all we can accomplish together, and will not be dissuaded by a 90-second clip taken out of context and posted on social media," the spokesperson told Motherboard.
Bonuses were a recent hot topic early this year as companies either announced cuts or handed out generous ones to their employees.
Early this year, reports said Google would only be giving their employees a portion of their annual bonus checks.
Mercedes-Benz, however, recently awarded staff a record bonus of €7,300. Shipping and refining companies in Asia also delivered massive bonuses following strong revenue in the previous year.