The dismissal process can be tricky when the employee is out of the office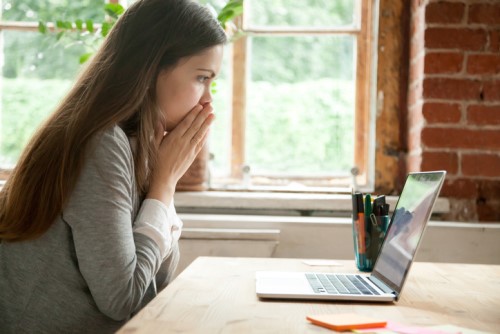 Navigating through any dismissal process is tricky – and it can get even trickier when the employee you're about to fire is out of the office.
A company can terminate a contract even while the employee is on leave but, as HRD outlines in this report, there needs to be a justifiable reason – backed by evidence – for a company to cut its ties.
Otherwise, ethical questions would arise that might suggest discrimination or prejudice against the employee. Here are a few things to consider:
1. Grounds for dismissal
While employers are given the right to dismiss an absent worker because of inevitable circumstances – such as when the business is facing financial constraints or shutting down – they cannot, however, fire someone specifically because of the leave or the reason behind it.
One manufacturing company in Canada, for instance, was unhappy with the performance of an employee who happened to be going on leave before a notice of termination could be served. The employer waited until the worker was back in the office to give both parties a chance to discuss the matter. After her return, the worker was notified about her performance and eventually fired. She sued the company but lost when the employer presented evidence of her performance.
There are two important lessons from this situation:
First, employers must clarify with the employee that the decision to terminate the contract has nothing to do with the employee taking a leave. Documentary evidence may be needed to support the grounds for dismissal, e.g. poor performance, misconduct, redundancy, etc.
Second, to ensure fairness in the dismissal process, employers must hold at least one face-to-face meeting with the employee on leave. It gives both the employer and employee a chance to iron out differences, follow procedure, and find a way to move forward.
"Simply terminating without a meeting makes it likely that the employer is going to miss those procedural steps, and the employer may find themselves on the wrong end of an unfair dismissal claim," Patricia Ryan, principal at The Workplace Employment Lawyers, told HRD.
Similarly, in New Zealand, the Employment Relations Act gives the employee an opportunity for comment before a decision is made. As Karen Radich of Clifton Chambers said: "It's very hard to demonstrate fairness if the employer hasn't met with the person."
"If a person has been accused of serious misconduct, and then has been injured or gone on sick leave, the employer needs to do all they can to get the employee's response to the allegations," Radich said.
2. Timing of the notice
Dismissing an employee on short-term annual or sick leave (or shortly before or after) may land the employer into trouble if it appears the dismissal is related to the time off or its underlying reason.
Apart from having justifiable grounds for dismissal, therefore, an employer must also be conscious of the timing of the notice of termination.
"What's so urgent or important that it couldn't wait until the employee came back from leave?" Ryan said.
One example in which the notice would be given immediately even if employees were on leave would be during a business closure. "In this situation, all employees who were to be put on notice – including those on leave – would need to be contacted at same time," Ryan said.
In some situations, an employer might even be forced to issue a working notice to an employee found engaging in ongoing misconduct, such as data theft, even while they are away. The employer can thus begin the dismissal process before the employee returns to work.
"The company needs to have grounds to terminate their employment," Ryan said. "This needs to be done using a fair process."
Options for long-term parental or medical/disability leave
Most companies that support working parents, as well as injured employees, easing into their regular routine are now starting to introduce the phased return-to-work policy. In this setup, employees perform a fraction of their workload at 100% of their pay for a specific number of weeks as they acclimatise once more in the workplace.
On the other hand, if a worker on medical or disability leave needs to recuperate for longer than three months in a 12-month period, the company can explore other options, such as:
Reduced work hours
Working a flexible schedule
Working from home
Enlisting a temporary replacement
Without violating privacy rules, the employer can request recommendations from the employee and their attending physician to plan a program. If none of these and other similar arrangements suit the employer and employee's needs, then a move to terminate the contract may begin.
3. Accommodating special needs
In Canada, the contract of a person on disability leave may be terminated if they can no longer perform their duties even after the employer has exhausted all means to accommodate their special needs and if continuing to do so causes "undue hardship" on the employer.
Organisations are mandated under the Ontario Human Rights Code to make adjustments as best as they can to support the employee's return to work.
For a company to end the contract, however, the employer would need to prove it has encountered undue hardship. They would need to carefully consider the costs, sources of funding, and the health and safety requirements to be met.
"Once an employee states that they cannot return to work or can only return if their job is modified, then it is up to the employer to balance the legal obligation to accommodate with an assessment of the workplace with the intent of determining appropriate modifications to the employees' job," said Lorenzo Lisi, partner at Aird & Berlis LLP.
"It is only where undue hardship exists, and the prospect of the employee returning to work, even with accommodation, is feint or medically unsustainable over time, will a decision by an employer to take the position that the contract of employment has been frustrated be defensible," Lisi told HRD.
"These situations are, however, usually relegated to those employees who have been on longer term disability for a period of time."