Here are the Do's and Don'ts of writing an application that catches the recruiter's eye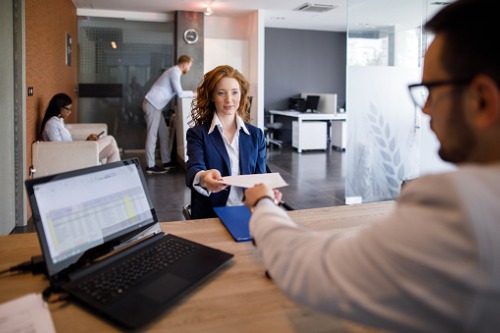 With new skills and experiences gained in the past year, most professionals opt to update their CVs in January as a way to chronicle their growth and prepare for new opportunities.
But considering how quickly today's recruiters and applicant tracking systems sift through thousands of applications, will your CV even make it through to the next round?
Only seven seconds
When reviewing CVs, it's all about the layout and content, according to recruitment expert James Reed. In fact, even a minor detail such as the typeface and spacing in the résumé can spell the difference between a successful and unsuccessful application.
Reed's new book "The 7 Second CV" delves into the Do's and Don'ts of building a résumé that catches the recruiter's eye. Indeed, all it takes is seven seconds for a recruiter to decide on an applicant – so jobseekers will have to make sure they stand out.
Here are some of Reed's top tips:
Do ...
Include a personal statement
Go for robust action words and modifiers, e.g. "accurate," "committed," or "resilient"
Support each item with evidence of your accomplishments
Use bullet points
Opt for common typefaces, e.g. Arial, Times New Roman, Verdana, and font size 10 to 12
Allow for some space between the text
Limit the CV to two A4 pages, printed back to back
Don't ...
Fabricate details about your experience or qualifications
Populate entries with buzzwords, e.g. "goal-driven," "self-motivated," or "multi-tasker"
Use vague qualifiers, e.g. "possibly," "probably," or "quite"
Stuff too many words with little spacing between the text