There's a plague spreading across our offices, smiting our productivity and ruining our culture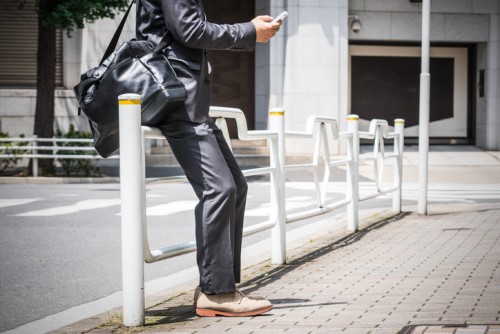 There's a plague spreading across our offices, smiting our productivity and ruining our culture. Absenteeism, when it goes unchecked, has the propensity to destroy organizations from within.
Costing the economy millions every year with missed deadlines and lost enthusiasm, employees who choose to skip out on important tasks are killing office vibes. HRD spoke to Alex Boucher, principal and total health management leader - Canada at Mercer, who gave us his thoughts on what spurs on employee absenteeism.
"There are a few underlying causes for absenteeism – but I believe there's two root causes of continual absence from work," he prefaced.
"The first is occupationally driven – meaning a lack of satisfaction with the role an employee is in, general overstress or not getting along well with colleagues and leaders. This can even stretch to conflicting familial obligations – whereby workers are forced to use their annual leave days to look after children or older parents.
"Whether or not if an employee would get compensation if they were to inform HR of the reason for their absence is another matter – but taking sick leave seems to be the path of least resistance for many."
The second reason, Alex told HRD, concerns genuine medical reasons – i.e. an employee is unable to attend to their work duties because of an authentic medical ailment. That being said – there are certain ways HR should approach the situation is they suspect something is amiss with one of their workforce. Alex suggests approaching an attendance support program - something with Mercer does with many of their own clients.
"Instead of labelling the initiative 'attendance management' we call it 'support'," added Alex. "The connation of the word 'management' suggests that HR is overseeing a situation. What we're trying to do is be proactive with staff. You'll yield better results if you look at what supports attendance; such as opportunity, desire and ability."
Opportunity – the opportunity to be at work by meeting the health needs of the employee and the employee's family.
Ability – does the employee have the transportation to get to work and the availability to get to the office?
Desire – the culture and values within the organizations are in line with an employee's own personal expectations.
"These attendance support programs can address culture, they can make co-worker relationships more agreeable, they can train employees and provide supportive benefits and tools to enable employees to maintain their health. These types of initiatives tend to have much better results than run-of-the-mill management schemes.
"Even if an employee cannot, or will not, attend work on a regular basis, despite all of these positive efforts, allows the employer to have a frank and open discussion."
Afterall, HR is much better placed to question why an employee is refusing to come into work if they've committed to positive action, rather than just shouting at the worker every time they miss a shift.
How do you manage absenteeism in your office? Tell us in the comments.