The minister revealed initiatives to better support older workers and people with disabilities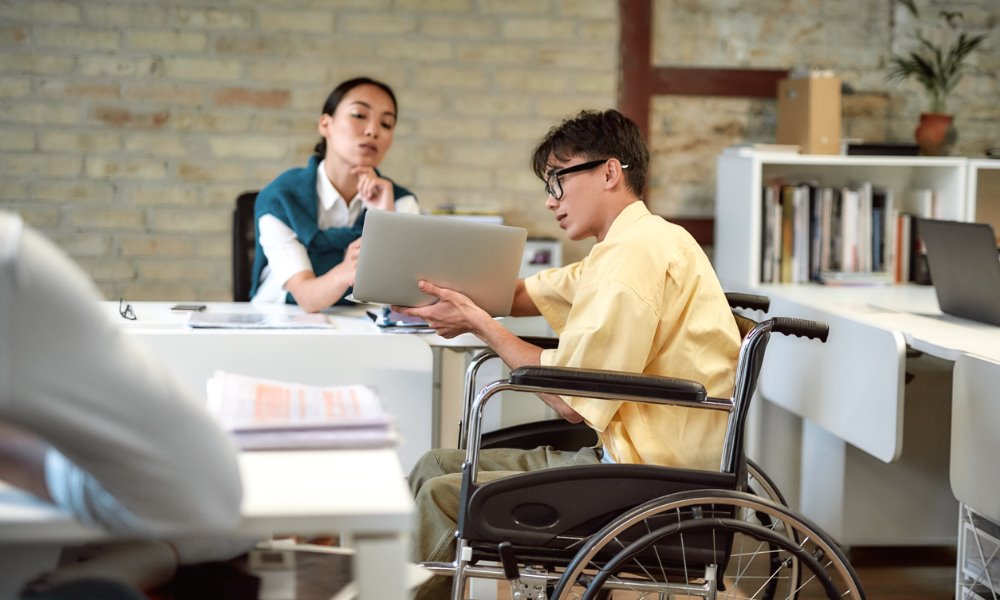 Diversity and inclusion gaps in Singapore's workplaces were addressed in yesterday's (18 February) Budget 2020 speech.
The issues were highlighted despite Budget being an annual announcement mainly focused on tackling financial issues faced by businesses and the city-state. This suggests the vital nature of D&I to the business, especially in context of Singapore's ageing society.
Deputy Prime Minister and Finance Minister Heng Swee Keat announced several initiatives to support older workers and people with disabilities.
READ MORE: Ageism greatest barrier in Singapore workplaces
Older workers: 55 and above
There are currently plenty of initiatives aimed at encouraging employers to recruit and retain older workers, such as the Special Employment Credit (SEC), Additional SEC (ASEC) and WorkPro.
However, the government is introducing an enhanced Senior Worker Support Package "to ease changes for employers and workers".
Minister Heng announced four measures:
- From 2021, SEC and ASEC will be changed to the Senior Employment Credit. Similar to current schemes, it will provide employers with wage offsets when they employ Singaporean workers aged 55 and above.
- The government will provide a CPF transition offset when employer CPF contribution rates go up in 2021 for older workers.
- Employers will be eligible for a Senior Worker Early Adopter Grant if they voluntarily raise retirement and re-employment ages ahead of mandatory changes.
- A Part-Time Re-employment Grant will be introduced to encourage and formalise part-time re-employment.
Mid-career workers: 40 and above
Employers must step up to recruit, retain and retrain local mid-career workers, said Heng.
The government will provide an incentive to employers who hire local jobseekers aged 40 and above through a reskilling program, he announced.
For each eligible worker, employers are eligible for 20% salary support for six months, capped at $6,000 in total.
Additionally, employees are encouraged to stay employable for new roles and will have additional SkillsFuture credit top-up as part of a new SkillsFuture Mid-Career Support Package.
READ MORE: Only 3 in 10 persons with disabilities employed in Singapore
People with disabilities
A new scheme will be launched to help employers of people with disabilities. The Enabling Employment Credit will replace current schemes.
The new credit scheme will provide "stronger support" and wage offsets to firms that employ people with disabilities.
It will be available for five years, from 2021 to 2025. According to Heng, the new scheme will be reviewed after two years and adjusted if necessary.
The minister believes that everyone can play a part to build an inclusive society.
"There is much value to be gained when a community comes together in support of a cause," he said.