The deaths of two Bangladeshi workers could have been prevented if more companies employed a 'safety first' mindset, according to an employment law specialist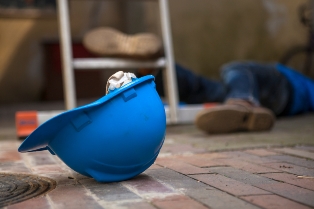 Two Bangladeshi nationals were killed at a Thomson-East Coast Line Mandai Depot construction siteyesterday after being run over by a reversing truck.

According to a report in The Straits Times, both men were said to have been taking a break and napping on the ground when the tragedy occurred.

Witnesses, who wished to remain anonymous, said the workers were not supposed to be there and the driver had not seen them when he was reversing.

Nevertheless, the driver has been taken into police custody and charged with "causing death by a negligent act," while the Ministry of Manpower (MOM) promised to continue its investigation into the accident.

"[This tragedy] highlights the need for employers and employees alike to adopt a 'safety first' mindset always," said Julia Yeo, employment law specialist and legal director at Clyde&Co in a statement to HRD.

"Employers need to ensure a safe worksite but employees too must play their part in complying strictly with safety measures and requirements."

"Perhaps having sufficient designated rest areas on site and providing workers reasonable access to such rest areas may be one way to prevent such tragic deaths from happening again."

She also added that employers found to be in breach of their statutory obligations could be fined up to $1million for a repeat offence in reference to the fact that this is the second time this year that fatalities have been reported at the construction site.