About two-thirds of global organizations have a separate anti-discrimination policy covering LGBT employees, a survey says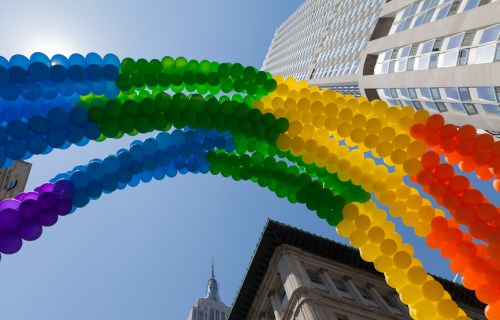 While many global organizations have adopted broader diversity and inclusion policies, just over half have tailored these policies to specifically accommodate lesbian, gay, bisexual, and transgender (LGBT) employees, according to a recent study by Mercer.

"With all the uncertainty of the past year and the spotlight on human rights issues, it is more important than ever for organizations to reassess their position on LGBT-rights issues," said Ilya Bonic, president of Mercer's Career business.

"In the global war for top talent, companies perceived as non-discriminatory and progressive enhance their attractiveness as a workplace by creating a welcoming, supportive, and productive environment."

Results come from 50 countries across the world. Mercer found that one-third of firms with diversity and inclusion policies don't have a designated program for LGBT employees, while a separate fifth of organisations rely on other corporate policies to accommodate for LGBT individuals.

About two-thirds of global organizations have a separate anti-discrimination policy that covers LGBT employees, and an additional 6% plan to adopt such a policy within the next 12 months.

However, a minority (28%) of companies allow their employees to self-identify as lesbian, gay, bisexual, or transgender for the purposes of workforce analytics.

About 8 in 10 companies worldwide offer the same life, medical, and retirement benefits to LGBT couples.

Firms who do not offer equal benefits to such employees cited various reasons. Half said they are constrained by national laws, while roughly one-third reported they do not offer benefits due to cultural, societal preconceptions, or the company's inability to implement such a benefit plan, according to Mercer.

"Adapting current policies or introducing LGBT-related policies is important to attract and retain employees as well as labels the brand a responsible corporate citizen. With many LGBT rights in parts of Asia still developing, when compared to the West, this can be a key differentiator to organizations as well as for employees looking for new roles in Asia as it allows employees to 'be themselves' and feel accepted into an organization," said Godelieve Van Dooren, regional benefits leader at Mercer.