A decision on compulsory jabs will be made by September 17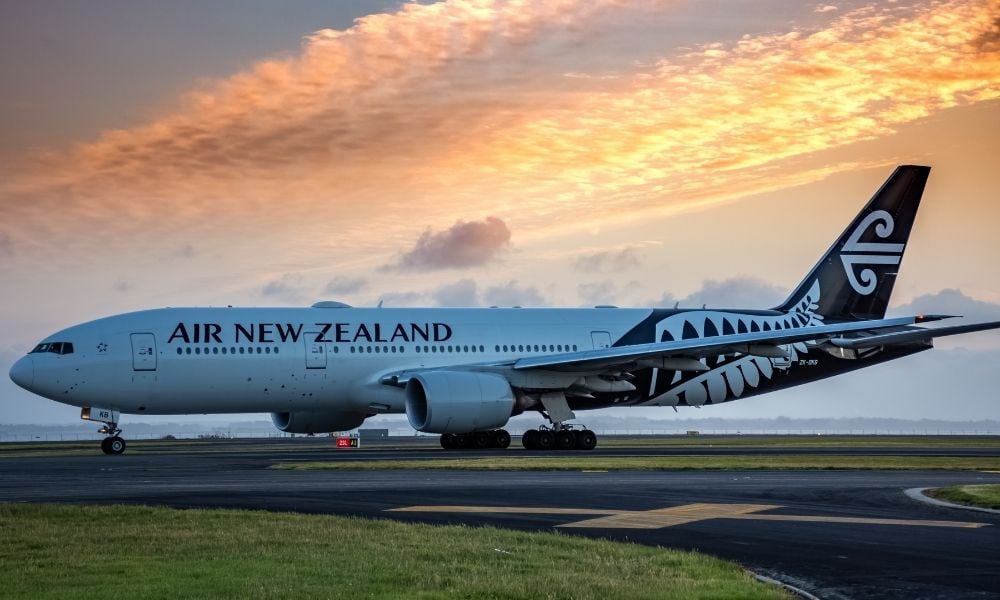 Air New Zealand is gathering the opinions of its employees on a recent proposal to make vaccines compulsory for about 4,000 workers, becoming the one of the first companies to consider such move. Employees are asked for their feedback until September 15, before the company makes a decision on the 17th, Stuff reported, citing Air New Zealand's chief operational integrity and safety officer, David Morgan.
According to Morgan, the decision to consider mandatory vaccinations come amid the threat of the highly transmissible Delta variant, with the airline obligated to protect its staff and their families.
"We are aware and respect that the decision to be vaccinated is a personal one, but we also have a duty to take all reasonably practicable measures to protect our employees from harm," the company said in an email to its employees.
"We appreciate there will be different views on vaccination and that if we go ahead with the proposal this may impact on your ability to continue working in your current role," the email added, as seen by Stuff.
The company has yet to decide whether it would dismiss staff who would refuse to get a vaccine, but Morgan noted the possibility of redeployment to other roles.
So far, about 2,300 Air New Zealand cabin crew, pilots, engineering and maintenance, airport and supply chain workers have been obligated to get their first dose by September 30 and be fully dosed by November - as per the mandatory vaccination ordered by the government in July.
Data unveiled by Stuff said more than 86% have already received their first dose, while 82% are fully vaccinated.
The expansion of compulsory vaccinations in Air New Zealand would cover around 4,000 staff members, or at least half of its workforce.
Read more: Qantas announces compulsory COVID-19 vaccination policy for staff
Airlines, such as Australia's Qantas, have already required their frontline workers to get the jabs. To encourage more employees to get inoculated, Qantas also begun incentivising those who will roll up their sleeves - a step Air New Zealand refused to follow.
A spokesperson from the airline previously told Newshub that while they support the vaccine rollout, "incentivising customers is not something we're considering."