The companies have been unfairly favouring foreigners in their hiring, says manpower minister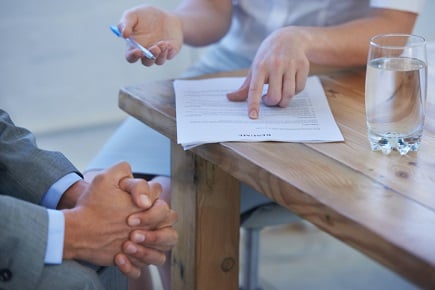 Over 500 companies have been put on the Fair Consideration Framework watchlist over the past two years for unfairly favouring foreigners in their hiring, said manpower minister Lim Swee Say.
Such companies will have the Employment Pass (EP) applications subject to closer scrutiny.
As of 2018, 350 companies are still in the watchlist.
Since February 2016, 1,900 EP applications have been either rejected or withheld by MOM, Lim said. Some have also been withdrawn by the companies, which come from a wide range of industries.
"They have the pre-conceived idea that local PMETs are either unable or unwilling to do the job, so they write them off without even considering them fairly," he said.
To date, 150 companies have improved their hiring strategies and left the watchlist.
During the parliamentary session, Lim offered the example of a private wealth management firm that was placed on the watchlist in February 2016. The company had 80 PMET employees and mostly hired foreigners to serve its largely expatriate clientele.
Being put on the watchlist pushed the firm to reposition its business and hire a mix of local and foreign staff. The company now serves both local as well as expatriate clients and has since been removed from the watchlist.
However, 60 out of the remaining 350 companies on the list remain uncooperative, reported Channel NewsAsia.
"We have curtailed their work pass privileges: no new EP applications, no renewal of existing EPs until they adopt fair HR practices," Lim said.
Striking a balance
To help employers have a fair talent strategy, Lim announced updates to the S Pass application to ensure that the holders can better complement the local workforce.
Some work permit holders – those of R1 and R2 skill levels from all sectors – will be allowed to stay four more years from May 2018. Employers will also be given more pathways to improve the quality of their foreign workers.
In addition, the minimum qualifying salary for S Pass holders will be increased from $2,200 to $2,400 to keep pace with rising local wages.
The purpose of the measures is to "strike a fine and dynamic balance" between the local and foreign workforce, said Lim.