A study finds a worrying trend of Asian underrepresentation in senior leadership roles. How can HR help resolve this issue?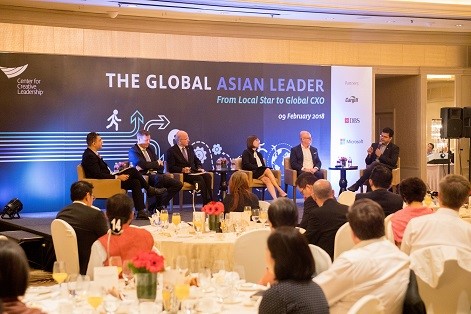 Despite a compelling business case, and the inherent strengths that Asian leaders demonstrate, there is a worrying trend of Asian underrepresentation in senior leadership, found a study by Center for Creative Leadership (CCL).
CCL conducted in-depth interviews with 119 global executives for the report, titled "The Global Asian Leader: From Local Star to Global CXO".

They found that global companies prefer to hire leaders from their headquarter offices into executive roles in their Asia Pacific offices.

The representation of senior leaders with Asian backgrounds at the top 200 companies is thus in the single digits in percentage terms.
The study was published in collaboration with Cargill, DBS and Microsoft.
The report highlights three possible reasons for the trend: lack of talent competitiveness at the country level or inadequate talent development programs; existing biases in global talent management practices; the Asian talent's lack of confidence in his/her capabilities and aspirations.
"Today, one in three top 300 companies by revenue globally originates from Asia," said Dr Thomas Goh, managing director and chief client officer, Asia Pacific, CCL. "Logically, we should be seeing a significant proportion of Asian leaders at the forefront of executive leadership. The reality is far from this, however.
"Organisations need to understand that they need Asian leaders with a nuanced understanding of the region to leverage the Asian advantage and develop a healthy Asian leadership pipeline to groom these talents."
The study outlines four key areas to build a sustainable talent pipeline for a global Asian leader:
• Asian leaders need to develop the right skills and get "comfortable with discomfort"
• To step into suitable management roles and network early in his/her career
• Global leaders need to take risks on and develop Asian talent
• Organisations must get buy-in from top leadership team at headquarters

"In order to have a successful talent development program, you need consistency, a relentless focus on developing talent, and a program that is pervasive within the entire organisation," said Lee Yan Hong, managing director and head group human resources at DBS.
Lee believes that organisations cannot have just one leader focusing on developing talent – the whole organisation needs to focus on it and work on a long term, rather than a short-term solution for any talent or skills gaps in the firm.
However, developing global Asian leaders should not mean a complete overhaul of hiring expats at the organisation's offices in Asia.
"Because of Microsoft's scale and the complexity of the organisation, we have a blended model. We need to leverage the skillsets, networks and stakeholder management that an expat might bring (to a local office)," said Lee Murphy, senior director, human resources at Microsoft Asia Pacific.

"The key thing is to have successive sponsorship and a mentoring program (for the local leaders)."