Visitors of large, indoor events at public facilities must show proof of a booster shot or submit a negative COVID-19 test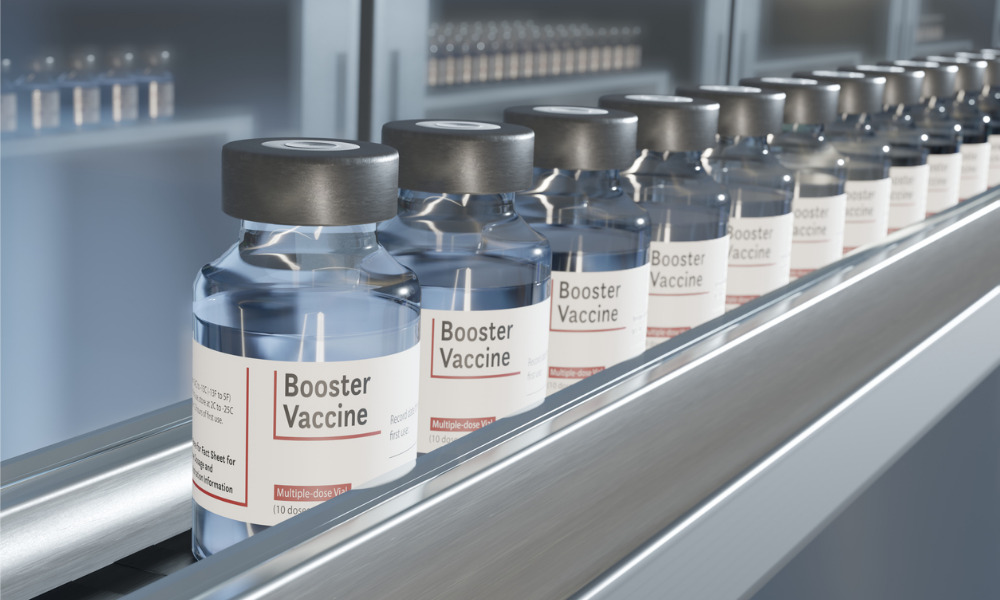 San Jose has become the first city in California to mandate that its employees have a COVID-19 booster shot.
City Council members have unanimously approved the mandate as new cases of the Omicron variant soar across the San Francisco Bay Area and Santa Clara County, The Mercury News reported.
San Jose employees are currently required to be fully vaccinated against COVID-19 with either two doses of the Pfizer or Moderna vaccine or one dose of Johnson & Johnson. Those who refused and were not granted medical or religious exemptions faced a weeklong unpaid suspension. As of December, only six employees had received notices of discipline, according to The Mercury News. The city has yet to announce a deadline for compliance of the booster requirement.
In addition, city leaders have adopted a new order requiring that visitors of large, indoor events at public facilities show proof of a booster shot — or submit a negative COVID-19 test — before they enter, NBC Bay Area reported.
The order begins Feb. 4, according to Dolan Becker, director of the city's office of civic innovation.
It's actually a looser restriction than the previous order, which required attendees of events of more than 50 people at city-owned facilities show proof of full vaccination — one shot for Johnson & Johnson and two for Pfizer or Moderna recipients — before entering. Under that order, a negative COVID-19 test wasn't accepted as a substitute for vaccination. This means that unvaccinated citizens, who show proof of a negative test, can enter city-owned facilities for the first time in nearly four months.
"That is a great public health benefit for all of us, particularly as we're concerned about capacity at hospitals," said San Jose Mayor Sam Liccardo, who announced the plan in late December.
Read more: Vaccine mandate's legal limbo means employers should 'proceed with caution'
Last month, California Gov. Gavin Newsom announced that the state will require health care workers to get COVID-19 vaccination booster shots. As a result, "The Golden State" became the second state to mandate booster shots for health care workers, following New Mexico's lead. Newsom had already reinstated an indoor mask mandate, which lasts until Jan. 15.
California had the first confirmed case of the highly contagious Omicron variant in the United States at the beginning of December.
Meanwhile, the Supreme Court is still considering whether to pause President Joe Biden's nationwide vaccine mandate for private employers. The mandate requires workers at companies with 100 or more employees to be fully vaccinated against COVID-19 or submit to weekly coronavirus tests to confirm they don't have the virus.
As of Monday, unvaccinated employees at large companies are required to wear masks at work, according to the Occupational Health and Safety Administration (OSHA). Testing requirements and potential fines for employers don't kick in until Feb. 9.