Lawyers offer guidance for Californian companies after Biden's policy is suspended, taken to Sixth Circuit Court for ruling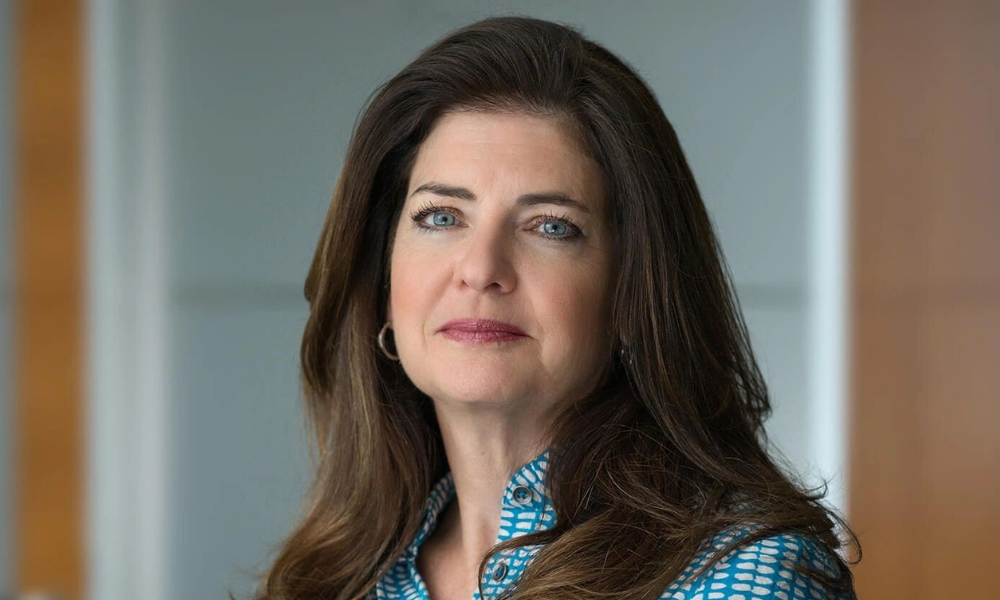 As the Sixth Circuit Court prepares to rule on the legality of President Joe Biden's vaccine mandate, companies are scrambling to decide whether they should go forward with requesting their workers be vaccinated.
Initially, employers with 100 or more employees had until December 5 to meet the mandate requirements, which include developing a written vaccination and/or testing program for their workforce, ensuring unvaccinated employees are adhering to mask requirements, providing four hours of paid leave for employees to receive any doses needed, and creating a standard protocol for evaluating requests for religious and disability exemptions.
But last week, the Occupational Health and Safety Administration (OSHA) suspended implementation and enforcement of its emergency temporary standard (ETS) after a federal appeals court temporarily halted the Biden administration's vaccine rule. Without government officials breathing down their neck for the time being, employers are wondering what their next step should be.
When the state of the law is murky, employers should operate according to their own risk tolerance level, says Sarah Sepasi, litigation counsel for Sepasi Legal, P.C., outside general counsel for the California Restaurant Association. "They should proceed with caution, though, as it appears that enforcement of mandates on large employers is a priority for this administration."
If the ETS stands, employers must implement their plan by Jan. 4, 2022. Failure to do so can result in fines of nearly $14,000 for each employee who doesn't comply and up to $136,000 for businesses that are found to be in "willful violation" of the requirements, CBS News reported.
Read more: OSHA suspends enforcement of Biden's vaccine mandate
"Whether employers want to take a wait-and-see approach really depends on the employer's appetite for risk," says Carly O. Machasic, a labor and employment attorney at international law firm Clark Hill. "There is a lot of administrative legwork required to meet the Dec. 5 deadline and prudent employers may want to continue to prepare so they are ready if the ETS is upheld."
Even if the ETS is ultimately rejected by the court, there's a chance a similar mandate could be enacted in the future. As Machasic stresses, this current litigation is largely challenging OSHA's process in issuing the ETS, not necessarily its contents. "OSHA could still enact a rule of similar substance by going through the more typical regulatory process involving a notice and comment period," Machasic says.
Of course, private employers don't have to wait on the courts – they have the right to make vaccination a requirement for employment. It's a popular policy among workers, according to Blind, a professional social network of more than 5 million verified professionals. A recent poll showed that 63% of Blind users would view a company more positively if they found out it required job candidates to provide proof of vaccination. Only 22% of Blind users said such a requirement would be discrimination.
Millicent Lundburg, a labor and employment attorney at national law firm Culhane Meadows, says it's been a polarizing issue since Biden announced the mandate in September. For example, while her California clients have asked questions starting with "Am I legally allowed to…," her Texas clients have begun their calls with "Do I have to…?"
"There's not a one-size-fits-all solution," Lundburg says. "I'm advising clients based on their locations, their workforce, their size and their culture. I tend to not look at just the legality, but also the risks involved. Ultimately, it's a business decision."
It gets even trickier for California companies, which are regulated by the state's own division of OSHA. For example, Cal/OSHA requires employers to provide medical examinations and training, as well as pay for personal protective equipment (PPE). However, OSHA's ETS indicates that employees would be responsible for covering the cost of weekly COVID-19 testing.
While OSHA and the White House claim that the federal ETS preempts any state and local laws on the issue, California employers will need to monitor the response from Cal/OSHA. Currently, the agency doesn't require employers to mandate vaccines or require testing. However, it could decide to adopt the federal OSHA ETS, or it could adopt a modified version with additional restrictions.
"Employers subject to the federal OSHA ETS should begin steps to comply with these requirements while also ensuring compliance with California's additional requirements," Sepasi says.
Despite the federal court order, the U.S. Chamber of Commerce recommends that businesses still implement the vaccine and testing requirements. "Ultimately, the courts are going to decide, but employers still need to take this as a live ETS until it is definitively shut down," Marc Freedman, the Chamber's vice president of employment policy, told CNBC.
At least 27 states have filed lawsuits challenging the mandate in several circuits, arguing that the requirements are unconstitutional. The New Orleans-based U.S. Court of Appeals for the Fifth Circuit said it was delaying the federal vaccine requirement because of potential "grave statutory and constitutional issues" raised by the plaintiffs, CNBC reported.