As COVID-19 cases rise throughout holiday period, Gov. Gavin Newsom urges people to wear masks indoors again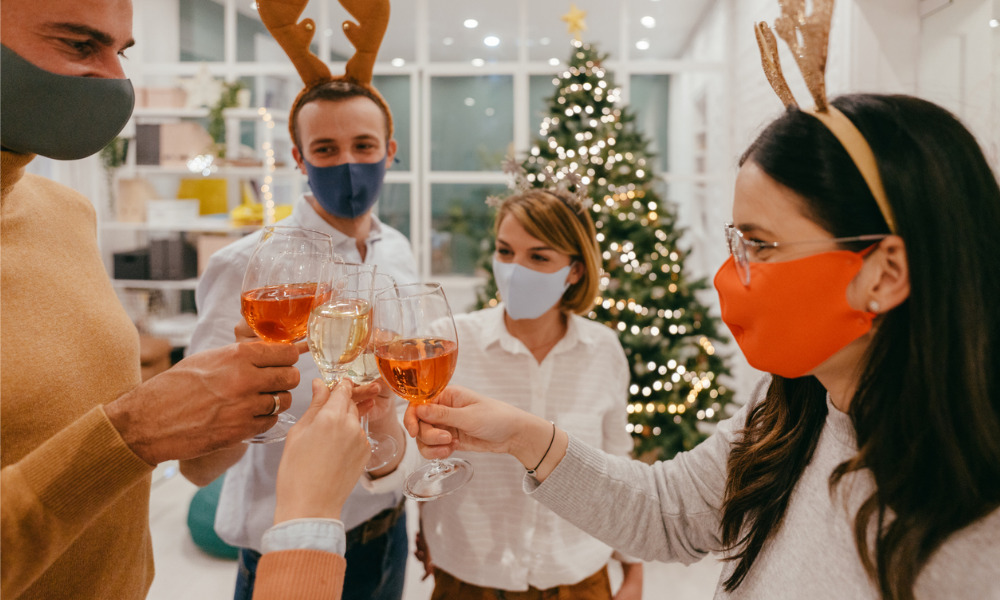 California is turning back the clock to last year's holiday season, imposing restrictions to mitigate the rise of COVID-19 cases in the state.
Gov. Gavin Newsom has announced the return of an indoor mask mandate, starting Dec. 15 and lasting until Jan. 15. The order comes as the per capita rate of new coronavirus cases in California has risen 47% in the past two weeks, The Associated Press reported.
"We know that there's going to be people who don't necessarily agree with this, who are tired, who aren't going to mask," said California Health and Human Services Secretary Dr. Mark Ghaly. "We hope that those are few and far between, that most people see the purpose of doing this over the next month as something to protect them and their communities during a very tough time."
However, San Francisco workplaces and gyms are exempt from the mandate. About 86% of eligible San Francisco residents have received at least one vaccine dose, according to the public health department. "It's a recognition of all of the thought and care that San Francisco residents have been putting into staying as safe as possible," said Dr. Susan Philip, San Francisco's health officer.
California lifted its previous mask mandate on June 15 for people who were vaccinated. At the time, Newsom declared the state as reopening, but since then, county governments covering about 50% of the state's population, including Los Angeles, have imposed their own indoor mask mandates in response to the Delta and Omicron variants, ABC 7 News reported.
"The Golden State" is also tightening restrictions on unvaccinated people who attend indoor events of 1,000 people or more. They're now required to show proof of an antigen test within the previous 24 hours or a PCR test within the past 48 hours. Previously, the rule allowed any test within the past 72 hours. The Newsom administration is also recommending travelers who visit or return to the state get tested within five days of their arrival.
Read more: Major hospital systems drop vaccine mandate
California joins other states with similar indoor mask mandates, including New York, Washington, Oregon, Illinois, New Mexico, Nevada and Hawaii. Last winter, the state averaged more than 100 cases per 100,000 people – 20,000 people died during the eight-week period, The Associated Press reported. State officials are hoping to avoid that this year, especially with vaccines being available. More than 70% of California's residents who are eligible have been fully vaccinated against the coronavirus.
"We're proactively putting this tool of universal indoor masking in public settings in place to ensure we get through a time of joy and hope without a darker cloud of concern and despair," Ghaly said. "Californians have done this before, and we, of course, believe we can do it again."
Newsom has previously issued other COVID-19 mandates, such as requiring state employees, health care workers and public school students and teachers to be vaccinated. Unlike President Joe Biden, whose similar nationwide mandates have been blocked by federal courts, Newsom can enact his because California is still operating under an emergency declaration issued at the beginning of the pandemic. Until either Newsom lifts it or the state Legislature votes to end it, the emergency declaration will remain in place.