State unveils latest measure as it attempts to mitigate spread of Omicron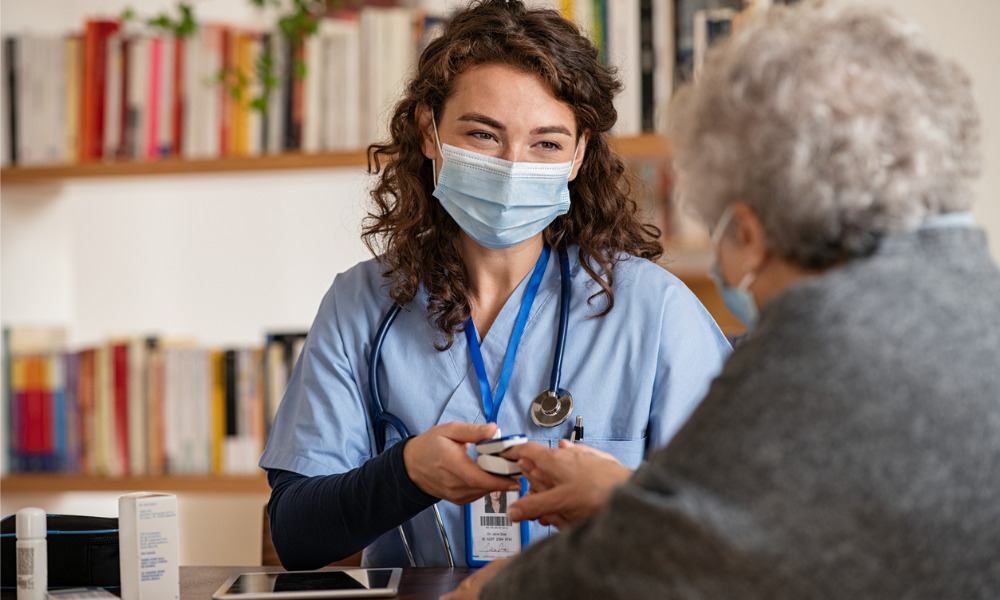 California will require health care workers to get COVID-19 vaccination booster shots, in an effort to combat the recent surge in coronavirus cases throughout the state.
"With Omicron on the rise, we're taking immediate actions to protect Californians and ensure our hospitals are prepared," said Gov. Gavin Newsom on Twitter on Tuesday. "The Golden State" will become the second state to mandate booster shots for health care workers, following New Mexico's lead. Newsom has already reinstated an indoor mask mandate, which lasts until Jan. 15.
California had the first confirmed case of the highly contagious Omicron variant in the United States at the beginning of December. The Centers for Disease Control Prevention (CDC) said at the time that the person "was a traveler who returned from South Africa" on Nov. 22. As of Dec. 17, Omicron has accounted for more than 73% of new cases in the US, according to the CDC.
Newsom's announcement came just hours after President Joe Biden's address to the nation, detailing the federal government's next steps in battling COVID-19. He announced the government will provide 500 million free rapid tests to Americans starting in January, as well as the establishment of new testing sites, with the first opening in New York this week.
Additionally, the president said he's prepared to deploy an additional 1,000 troops with medical skills to assist hospitals during the surge in coronavirus cases. He's already sending federal medical personnel to Michigan, Indiana, Wisconsin, Arizona, New Hampshire and Vermont. If needed, the Federal Emergency Management Agency will deploy hundreds of ambulances and paramedic teams to transport patients to beds in other hospitals. Ambulances are already headed to New York and Maine, and paramedic teams are going to New Hampshire, Vermont and Arizona.
Read more: Biden: 'I know vaccination requirements are unpopular'
Biden also urged Americans to get vaccinated immediately. Last week, a federal appeals court reinstated his mandate, which requires workers at companies with 100 or more employees to be fully vaccinated against COVID-19 or submit to weekly coronavirus tests to confirm they don't have the virus.
The United States Court of Appeals for the Sixth Circuit in Cincinnati lifted the Fifth Circuit's injunction from November, allowing the Occupational Safety and Health Administration (OSHA) to implement and enforce the mandate. Because of the legal limbo over the past month, the Labor Department says OSHA will not issue citations for noncompliance with any of the requirements, including a mask mandate for unvaccinated workers, until Jan. 10. Furthermore, it won't issue citations for the testing requirements until Feb. 9, as long as businesses are making "good faith" efforts to implement the rules.
Just hours after the 6th Circuit's ruling on Friday, at least three petitions were filed to the Supreme Court to block the mandate, FOX Business reported. Even if the high court decides to rule on the issue, history indicates that the mandate will be enforced. Last week, the Supreme Court refused to block a New York regulation mandating COVID-19 vaccinations for health care workers. In August, Supreme Court Justice Amy Coney Barrett refused to block a plan by Indiana University to require students and employees to get vaccinated against COVID-19.