No cause for panic, insists Governor Gavin Newsom, who urges people to get vaccinated, boosted and to wear masks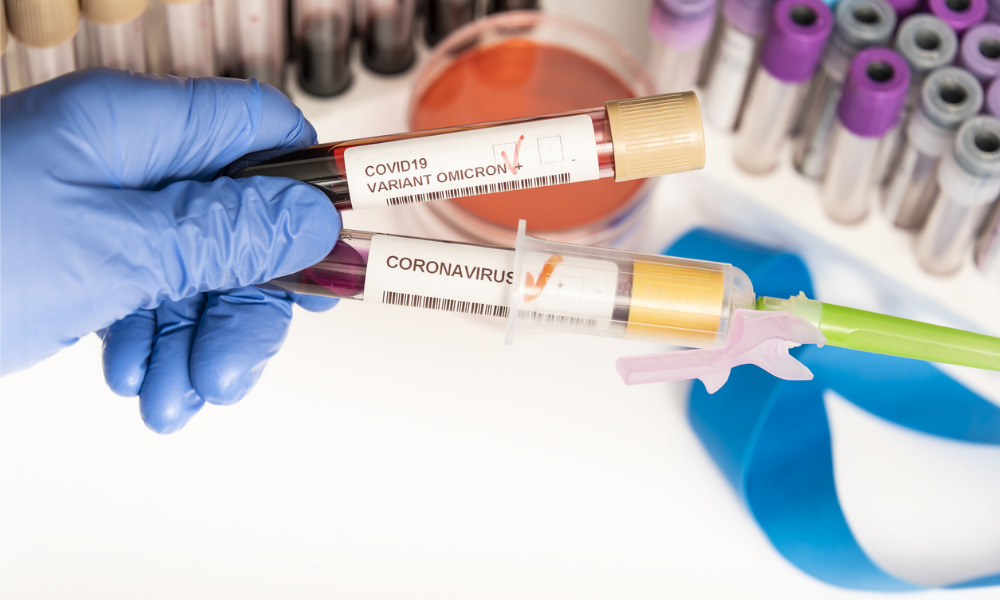 The Centers for Disease Control and Prevention (CDC) confirmed Wednesday that the United States has detected its first case of Omicron.
The coronavirus variant was found in a fully vaccinated individual who had travelled in South Africa and recently returned to the San Francisco area on November 22, before testing positive on November 29.
In a press briefing, White House chief medical advisor Dr. Anthony Fauci said that the patient exhibited only mild symptoms that seem to be improving after the individual self-quarantined. All close contacts have been reached out to and, as of now, have negative test results.
The CDC confirmed that the initial genomic sequencing done at the University of California, San Francisco showed the variant to be Omicron.
Echoing President Joe Biden's sentiment earlier this week, California Governor Gavin Newsom says, "there is no cause for panic."
"But we should remain vigilant. That means getting vaccinated. Get boosted. Wear a mask indoors," Newsom tweeted on Wednesday. He also didn't see the need for lockdowns, stressing that communication is key to preventing shutting down schools or businesses.
READ MORE: HR leaders must be ready for next COVID wave, says Cegid executive
What we know so far about Omicron
The World Health Organization classified Omicron as a "variant of concern" with it being more contagious, more virulent and more capable of bypassing public health measures, vaccines and treatments. There are more than 30 mutations to the spike protein that allows the variant to enter the body. In total, the new strain has 50 mutations, with 10 solely to the receptor-binding domain, which is the first part of the virus to interact with cells. These mutations could result in increased antibody resistance and transmissibility, significantly reducing the effectiveness of the COVID-19 vaccines.
Initially known as B.1.1.529, Omicron was first detected in Botswana and South Africa's Gauteng province, the location of Johannesburg. On Wednesday, the World Health Organization said that the variant has been found in at least 23 countries. Since its first reported case in South Africa a week ago, Omicron has been discovered in Germany, the Netherlands, Belgium, Israel, the U.K., Hong Kong and Canada, which identified two cases in Ontario.
Global response
Moderna CEO Stephane Bancel warned of the already worldwide spread of Omicron, citing the 14 infected individuals who arrived in Amsterdam from South Africa. Thirteen members and staff of a professional soccer team in Lisbon tested positive for the variant, Portuguese health officials said Monday.
The U.S. will be imposing a travel ban for non-citizens coming from South Africa, including seven nearby countries in the past 14 days. Similarly, the U.K and the European Union have enforced travel restrictions.
Biden has instructed the Food and Drug Administration and the CDC to utilize the "fastest process available without cutting any corners" in the approval and distribution of possible omicron vaccines.
Top drug makers reacted quickly to omicron, with Pfizer and BioNTech studying the new variant to adapt their vaccine if necessary. Moderna will develop a booster dosage specific to omicron after conducting tests on three booster candidates. Johnson & Johnson is also ahead with the testing of its vaccine against the new strain.
With the approaching holiday season, Fauci said indoor celebrations with vaccinated family and friends are safe, but he advises wearing a mask in public gatherings.