HR leaders have golden opportunity to recruit hungry talent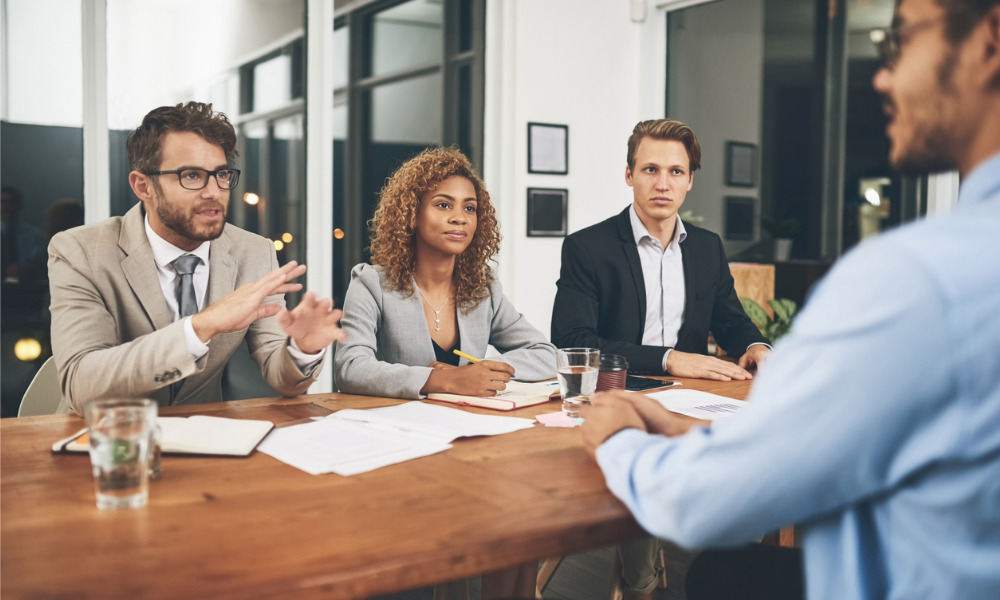 Talent acquisition has remained a top priority for HR leaders this year, and an anticipated recession may provide a boost.
One-in-five workers (22%) say they are very or somewhat likely to look for a new job in the next six months, according to a new Pew Research Center survey. However, 37% of workers say they think finding a new job would be very or somewhat difficult. Can't blame them, considering major employers across the United States, such as JPMorgan Chase & Co., Netflix, Tesla, Coinbase and more, have all made layoffs in recent months ahead of an economic downturn.
Additionally, Silicon Valley heavyweights Apple and Google have prepared to slow down hiring efforts this year and into 2023.
Read more: How to recruit the class of 2022 to work for you
Nearly half (45%) of workers who feel they have little or no job security in their current position are among the most likely to say they may look for new employment. Similarly, those who describe their personal financial situation as only fair or poor (29%) are about twice as likely as those who say their finances are excellent or good (15%) to say they'd consider making a job change. No surprise, Americans cited low pay as one of the top reasons why they quit their job last year in a Pew Research Center survey conducted in February 2022.
Professionals in the financial services, financial technology and on-demand or "gig economy" industries were most pessimistic about the state of the economy, according to a new survey by the professional social network Blind. The digital media network Living Corporate commissioned the survey of nearly 7,000 verified professionals in the U.S.
All or nearly every professional polled at Airbnb (90%), Coinbase (98%), Deloitte (87%), DocuSign (91%), Instacart (100%), Robinhood (100%), ServiceNow (91%), Stripe (94%), T-Mobile (90%), Twitter (94%) and Wayfair (92%) expressed concern. According to Blind's tech layoffs tracker, more than 450 startups and technology companies have laid off more than 75,000 people in 2022, including more than 20,000 jobs cut in the last three weeks alone.
Among workers leaving a job between 2019 and the first quarter of 2022, the majority were either unemployed the next month or had left the labor force and were, at least temporarily, not actively seeking work, according to the survey. In 2020, a third (33%) of workers who left a job were still unemployed the next month, reflecting the impact of the COVID-19 recession.
Black and Hispanic workers, workers without a high school diploma and young adults are more likely to change jobs in any given month, according to the survey. About half of job switchers also change their industry or occupation in a typical month. Women who leave a job are more likely than men who leave a job to take a break from the labor force, and men with children at home are least likely to do the same.
Employers in every industry are ramping up their recruiting efforts during the Great Resignation, in which companies across the U.S. are experiencing historic turnover. About 4.3 million Americans quit their job in May, down ever so slightly from April, March and February, according to the U.S. Bureau of Labor Statistics. That means more than 70 million Americans have quit their job over the past year. Prompted by the pandemic to re-evaluate their priorities in life, employees have been leaving their positions for greener pastures, demanding higher salaries, better working conditions, improved work-life balance and more opportunities to advance their career.