At least it wasn't done over Zoom this time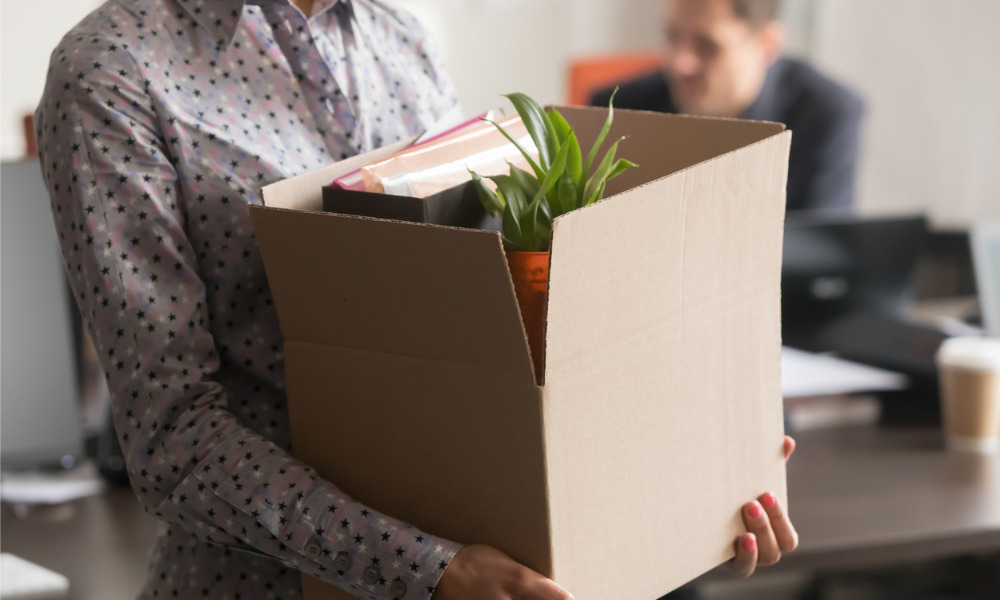 Better.com isn't done letting workers go.
The online mortgage company is now laying off about one-third of its workforce, amounting to roughly 3,000 jobs, as it takes the "difficult step of streamlining" its operations.
In a letter posted on the New York City-based company's website, Kevin Ryan, CFO and interim president, told workers that the reason for reducing its workers is the "dramatic drop in origination volume due to rising interest rates."
The 30-year fixed-rate mortgage averaged 3.92% in the week ending February 17, up from 3.69% the prior week, reported CNN, citing Freddie Mac. Rates are increasing because of high inflation and stronger than expected consumer spending, according to the report.
"It is clear – after careful, comprehensive review – that we will need to do more to ensure a strong path forward for the company and the vital work we are all doing to make homeownership more accessible for everyone," Ryan said. "Unfortunately, that means we must take the difficult step of streamlining our operations further and reducing our workforce in both the U.S. and India in a substantial way."
Read more: Is the Great Resignation slowing down?
Just this past December, Better.com's CEO Vishal Garg laid off roughly 900 employees just before Christmas via Zoom. Then, in a message posted on his company's website, Garg expressed regret for the way he handled the layoffs.
All workers affected by the latest layoffs will be contacted personally, said Ryan.
Affected employees will be eligible for a minimum of 60 working days – and as much as 80 working days – of cash severance payments. Better.com will also extend health insurance coverage in the United States for affected employees through the month of March, and will then provide three months of continued COBRA coverage for which the company will pay the premiums.
Based on each employee's individual circumstances and to the extent allowed, Better.com doesn't expect to enforce existing non-compete provisions.
Just this year, more than 60 workers have already left Twitch, including at least six top employees. This follows the exit of more than 300 employees in 2021, noted Bloomberg.
This is happening as numerous employers are struggling to find the talent they need, and many are stepping up just to keep workers on board. In fact, Apple plans to increase its benefits package for retail store workers in the United States, beginning April 4.
The competition for talent remains heated, even if the Great Resignation is showing signs of slowing down. The Labor Department has reported that 4.25 million Americans quit their jobs in January, down 3.4% from December and the lowest amount since October. That's encouraging news for employers who have been struggling with retention over the past year.
On the other hand, job openings outnumbered available workers by nearly 5 million in January, and total vacancies dipped to 11.3 million, according to the Bureau of Labor Statistics' Job Openings and Labor Turnover Survey (JOLTS). This followed an upwardly revised 11.4 million openings in December, which marked a data record going back to 2001, Yahoo! reported.
January marked eight consecutive months of job openings in the United States totaling more than 10 million. Compare that to pre-pandemic, when job openings hovered around 7 million per month in 2019, and you'll see the country still has a long way to go in terms of rebounding from COVID-19.