Technology Talent Officer breaks down the steps company has taken to reduce turnover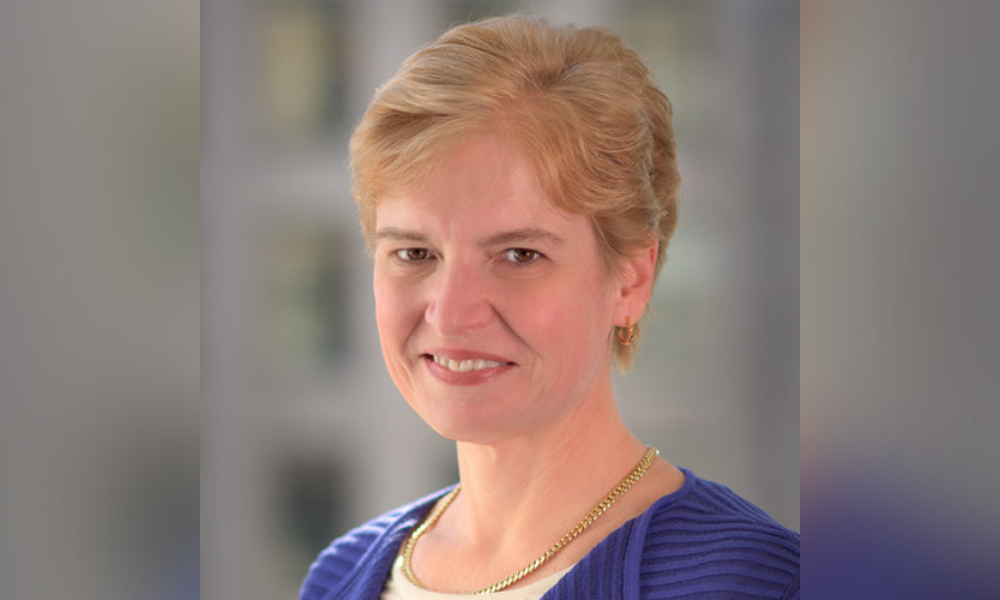 Silicon Valley may be trimming its workforce, but there's still a high demand for technology workers throughout the United States.
"My sense is the headlines are making more of it than the actual scope of the overall tech sector," Loralie Thostenson, senior vice president and technology talent officer at Liberty Mutual, told HRD.
"There certainly have been some noteworthy names that have made reductions or announced hiring freezes, but we aren't seeing much cooling in the recruiting market. That speaks to the imperative that so many organizations have to continue to provide digital experiences. We're not reacting any differently. We're still taking a focus of there's a war for talent – has been and will continue to be."
Read more: WorkStep CEO: Frontline workers remain in high demand
Headquartered in Boston, the Fortune 100 global leader in property and casualty insurance has more than 45,000 employees around the world, roughly 4,000 of which are engineers, developers and other tech talent. With such a dearth in the labor market, Liberty Mutual has expanded its recruiting efforts to include candidates with the necessary skills, aptitude and passion rather than traditional credentials like bachelor's degrees.
Expanding the talent pool is vital during the Great Resignation, in which companies across the U.S. are experiencing historic turnover. In June, 4.2 million Americans quit their jobs, according to the U.S. Bureau of Labor Statistics, down slightly from 4.3 million in May, which declined only a hair from April, March and February. Since the beginning of 2021, roughly 73 million Americans have fled their positions.
Prompted by the COVID-19 pandemic to re-evaluate their priorities in life, employees have been heading for greener pastures, demanding higher salaries, better working conditions, improved work-life balance and more opportunities to advance their career. As a result, the scales have tipped in favor of labor, with employers having to bend over backwards to attract and retain talent. To combat the nationwide staffing shortage and compete for talent, employers have had to increase their compensation and benefits packages beyond the traditional health care, dental, vision and 401(k) offers.
According to Thostenson, Liberty Mutual's tech talent turnover has rebounded to just above pre- pandemic levels. "We don't look at that and feel we can rest on our laurels, but we do think it gives us an indication of whether the actions we're taking are connecting with our employees from a retention standpoint," Thostenson says.
Those actions include upskilling, training and emphasizing career development. Liberty Mutual has invested in a robust set of learning opportunities in Cloud, Agile, cybersecurity, data and software engineering designed to meet individuals where they are. For example, the company runs a full stack engineer program designed to fill gaps for employees with only front-end or back-end coding expertise. It's a three session, 32-week hybrid program with self-paced materials and weekly instructor-led sessions.
There's also an infrastructure engineer academy, an up-skilling program focused on transforming existing Liberty Mutual technology employees into DevOps engineers. The 15-week journey, spread over six months, combines classroom instruction and hands-on labs with online self-paced learning and instructor mentoring. The company also offers one-hour sessions on hot topics like GitHub, advanced security, 5G wireless and more.
As of July 1, more than 90% of technology employees engaged in at least one type of learning opportunity this year.
"We're constantly thinking about what it is our engineering-related talent are looking for when they come to work," Thostenson says. "Engineers like to solve problems. They want to understand what's the problem they're going to help solve and they want some freedom to take a run at what that solution looks like."
Liberty Mutual also offers career growth opportunities through programs such as 100% coverage of approved tuition, books and fees after completion of an undergraduate or graduate program, initiatives that build up soft skills to help employees weather stressful times and short-term projects that provide new experiences to help broaden their horizons.
For example, since April 2019, Liberty Mutual has leveraged its strategic $25 million collaboration with the Massachusetts Institute of Technology to strengthen its artificial intelligence (AI) capabilities through research projects across the insurance value chain (e.g., underwriting/risk selection, quoting/buying, customer behavior, claims fraud detection).
"We provide opportunities for engineers to work on new and emerging technologies, building their skills through different internal academies," Thostenson says. "We help provide a path forward and assign them work that aligns to their training."
Additionally, Liberty Mutual aims to cultivate a nurturing and welcoming company culture and environment, offering flexible work arrangements, a comprehensive benefits package and perks focusing on wellness and parental leave. "We offer benefits that speak to the entire person and not just the work they do for us," Thostenson says.
Perhaps tech workers should seek job openings at Liberty Mutual and other companies outside of Silicon Valley, considering that there's been reports seemingly every other day of another firm reducing headcount. More than 450 startups and tech firms have laid off more than 75,000 people in 2022, according to professional social network Blind's tech layoffs tracker. In just the last three weeks alone, more than 20,000 jobs were cut. Additionally, tech giants Apple and Google have prepared to slow down hiring efforts into 2023.