Don't let Silicon Valley's avalanche of layoffs fool you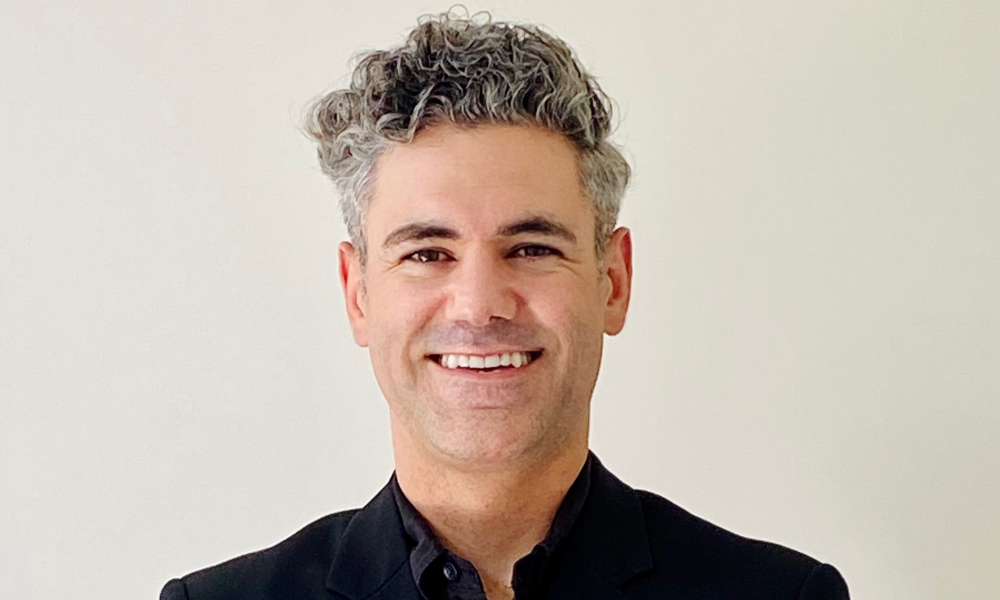 Silicon Valley is trembling over an anticipated recession.
Seemingly every other day, there's reports of another technology company reducing headcount. More than 450 startups and tech firms have laid off more than 75,000 people in 2022, according to professional social network Blind's tech layoffs tracker. In just the last three weeks alone, more than 20,000 jobs were cut. Additionally, tech giants Apple and Google have prepared to slow down hiring efforts into 2023.
Does that mean the highly competitive labor market, which compelled employers to bend over backwards with increased compensation, benefits and perks, has finally cooled off?
No chance, according to Duri Chitayat, chief technology officer at Safeguard Global, an Austin, TX-based global workforce management company.
"While there are stories of big companies laying people off, I certainly don't believe there's now a glut of tech talent, particularly top talent," Chitayat told HRD. "Organizations don't forget quickly that we're in a war for the best talent anywhere. Most people in my role are unable to execute emerging technology projects because they lack the skills necessary to do it. They don't have the people. There are more ideas that could 10x people's revenue that they can't start because they don't have the people."
In order to compete for talent over the past couple years, Safeguard Global has adopted a new approach that's flexible, people-centric and unbound by geography. Traditionally, the recruitment team found talent to present to the hiring manager, who decided whether the candidate was the right fit. Meanwhile, the candidate would demonstrate their skills and expertise during a months-long process of performing coding projects and giving presentations.
However, that approach doesn't work if you're treating talent like a customer, Chitayat argues.
"From the get-go, you have to tell candidates, 'I've read your GitHub, saw what you did on this project and think it's awesome. I'd love to hear your story and tell you about Safeguard.' Because there's such a competition for talent, people want to feel connection from day one and they'll remember the impact we've made. If we believe talent is the key competitive advantage to succeed in a knowledge economy, then you need to treat it that way."
Read more: CEO: Give your employees flexibility and autonomy
The next important component of your talent acquisition strategy, Chitayat says, must be referrals. After all, the best people want to work with the best people, and you only know the best people once you've started working with them. "When you get top talent in, it's referral cycle," Chitayat says. "Focus on bringing their friends in and other people they recommend. That pays massive dividends."
Emphasizing the importance of unity, new hires are decided by a peer-review process. For example, if the company is trying to bring in a new senior software engineer, there may be several teams interviewing for that position. To expedite the interviewing process, which has since shortened to two weeks, those teams often pair up and compare notes afterward. Chitayat says any given candidate will have at least four people evaluate them before a decision is made.
"If everybody doesn't say 'hell yeah,' it's a no," Chitayat says. "I'm convinced we've passed on absolute superstars and did so knowing we'd rather say no than yes to somebody who's not going to make it. Talent density is as important as quantity. If you have the best talent, things become easier."
Since implementing this approach, Chitayat's team has hired nearly 100 new employees, a 316% increase in global tech headcount. Plus, the company has seen 10x more monthly product releases and an 84% faster product time to market.
In order to recruit such extraordinary employees, the team had to expand the talent pool (14 countries are represented in Chitayat's department). That meant adopting a hybrid model, allowing employees to work in the office or at home at their leisure. For example, when Safeguard Global hired its first engineer in Nigeria, the employee requested an office to work in. The company didn't have an office there, so it arranged for a co-working space and ended up hiring a few more engineers through that network.
"In a global, remote-first organization, I started to recognize that diversity of thought is a key competitive advantage," Chitayat says. "To help us overcome some biases, we started to say as a motto, 'forget the world of culture fit and think instead of culture add.' Always look for opportunities to have a difference with somebody because those are the things that will bring out creativity in your teams. I've definitely seen the most diverse teams have the best collaboration, the most trust and the most listening skills."
Witnessing the impact that flexibility can have on one's business is why Chitayat "struggles" with major players like Tesla, Google and Apple requiring their employees to come back to the office.
"Prior to the pandemic, I helped set up innovation labs," Chitayat says. "The theory was that high-performance engineering is all about bringing people together, face to face, to solve problems with as little friction as possible. After doing this for many years, I realized the opportunity to be able to find the best talent anywhere greatly outweighs forcing people into the office, which then reduces the talent pool both willing and able to get to your office. It seems like a bad business decision."
Safeguard Global has embraced employees' desire for flexibility since the COVID-19 pandemic began by establishing its "Work in Any Way" policy. The company has seen many clients follow suit, leaning into a people-centric HR strategy that accommodates individual workstyles. Essentially, it comes down to trusting your workers, who if you've done your job in the recruiting process, will reward your faith in them with productivity, creativity and longevity.
"If you're hiring the best talent, they know the best way to work," Chitayat says. "The best talent will decide when to work face to face and when not to."