Former CEO Bob Chapek steps down after announcing hiring freeze, staff reductions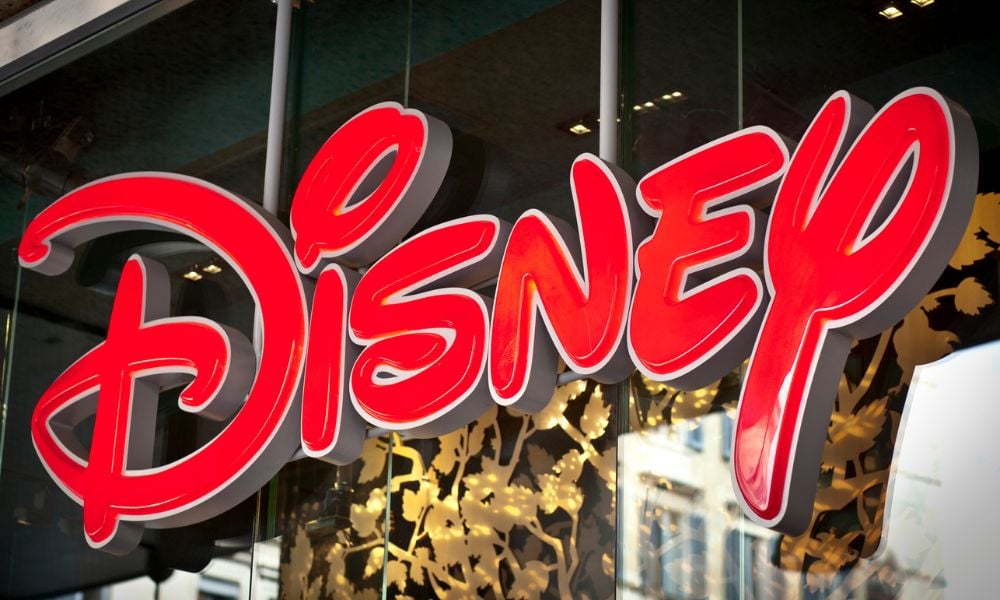 A familiar face is taking the helm at The Walt Disney Company once again.
Coming out of retirement, Bob Iger is returning to lead Disney as CEO, effective immediately.
"The board has concluded that as Disney embarks on an increasingly complex period of industry transformation, Bob Iger is uniquely situated to lead the company through this pivotal period," said Susan Arnold, chairman of the board.
Iger is replacing Bob Chapek, who has stepped down from his position. Chapek recently announced that a hiring freeze and "some small staff reductions" are coming to Disney.
Chapek made headlines earlier this year over his botched response to Florida's "Don't Say Gay" law. Chapek apologized and admitted that he "missed the mark" after previously refusing to publicly oppose the legislation, which bans educators from discussions about sexual orientation and gender identity in classrooms.
In an email to staff, Chapek said he and Disney's leadership "unequivocally stand" with LGBTQ+ employees and are committed to inclusivity, CNN Business reported. "In terms of our communities, we are and will continue to be a leader in supporting organizations that champion diversity. In 2021, we provided nearly $3 million to support the work of LGBTQ+ organizations. And, we have a long history of supporting important events like Pride parades," Chapek wrote.
Although The Walt Disney Company (TWDC) has pledged support to the LGBTQ+ community, Chapek said the company wouldn't be getting involved in the discourse. "I do not want anyone to mistake a lack of statement for a lack of support. We all share the same goal of a more tolerant, respectful world. Where we may differ is in the tactics to get there," he wrote.
A website "WhereIsChapek.com" and an associated Twitter account "@DisneyWalkout" emerged in March, posting a schedule of daily 15-minute walkouts ahead of a full-day protest. According to CNN, Disney's LGBTQ+ employee resource groups aren't involved in the demonstrations.
In an open letter posted on the website, organizers of the walkout said that statements by Disney's leadership regarding the bill "have utterly failed to match the magnitude of the threat to LGBTQIA+ safety represented by this legislation." "Primarily, those statements have indicated that leadership still does not truly understand the impact this legislation is having not only on Cast Members in the state of Florida, but on all members of the LGBTQIA+ community in the company and beyond," the letter reads.
Iger was previously CEO for 15 years at the company, of which he has been a part for more than four decades.
"Mr. Iger has the deep respect of Disney's senior leadership team, most of whom he worked closely with until his departure as executive chairman 11 months ago, and he is greatly admired by Disney employees worldwide–all of which will allow for a seamless transition of leadership," Arnold said.
Iger will now have a two-year term in which he'll focus on setting the strategic direction for renewed growth and working closely with the board in developing a successor to lead the company at the completion of his term.
"I am extremely optimistic for the future of this great company and thrilled to be asked by the Board to return as its CEO," he said. "I am deeply honored to be asked to again lead this remarkable team, with a clear mission focused on creative excellence to inspire generations through unrivaled, bold storytelling."
Iger stepped down as CEO of Disney in 2020. In February that year, he assumed the role of executive chairman and directed the company's creative endeavors until his retirement in December 2021.
Arnold will continue to serve as chairman of the board.
Among recent leadership changes, Chobani named Shari Eaton its chief people officer. Hormel Foods also named Katie Larson as the food giant's new senior vice president of human resources. Meanwhile, in October, Peloton's Shari Eaton, chief people officer, left the company.