'Workers United refuses to stand by while Starbucks cynically promises new benefits only to non-unionized workers'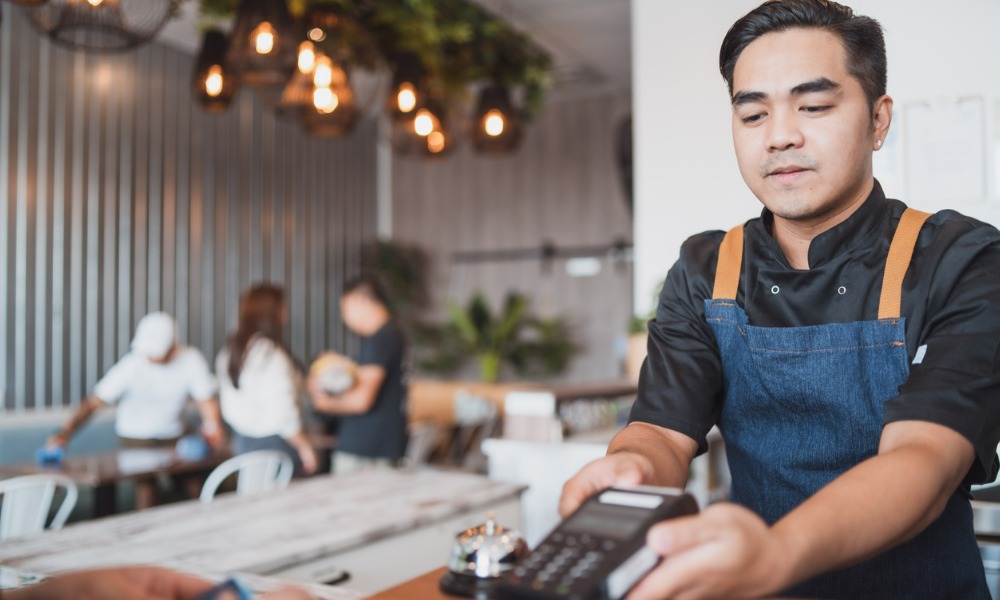 Pay increases have kicked in at Starbucks cafes around the United States, and the workers' union wants the company to extend the same benefits to unionized stores without going through the bargaining process.
In May, Starbucks announced it is increasing pay for workers, as well as providing more benefits and training. However, the enhanced benefits will not be offers to workers at unionized stores because it needs to go through bargaining to make such changes, according to the company.
Workers United, however, claimed that the company can legally offer benefits to employees at unionized stores without bargaining, as long as the union agrees, CNBC reported, citing a letter from the union address to Starbucks CEO Howard Schultz.
Read more: Union claims Starbucks is threatening to stop gender-affirming benefits
"Workers United refuses to stand by while Starbucks cynically promises new benefits only to non-unionized workers and withholds them from our members," Lynne Fox, president of Workers United, told Schultz in the letter last month.
Fox also noted other companywide benefits announced in recent months, including faster sick time accrual and medical travel reimbursement for employees seeking abortions or gender-reaffirming care. Also, the union is not waiving any other bargaining obligation that Starbucks has under federal law, Fox said.
In response, Starbucks pointed to a factsheet on its website that states, "The law is clear: once a store unionizes, no changes to benefits are allowed without good faith collective bargaining," according to the CNBC report.
"Once a union has been certified, an employer is obligated to bargain with that union before making any changes to terms and conditions of employment," said Stephen Holroyd, lawyer at Jennings Sigmond who has represented unions and worked for the NLRB, in the report.
However, the union greenlighting the benefits without bargaining changes the situation. This allows the union to argue that Starbucks is withholding the benefits because of its organizing campaign, said Sigmond.
Last month, Starbucks faced a complaint that claims the company is threatening workers against unionizing, saying it could jeopardize gender-affirming health coverage for transgender employees. Managers in several states have told baristas that its vaunted transgender-inclusive health care benefits could go away if they unionize, reported Bloomberg, citing a new complaint filed with the U.S. labor board and interviews with workers.
In April, the NLRB called on Starbucks to reinstate three workers at its Phoenix location with their usual schedules and accommodations. NLRB Region 28 Regional Director Cornele Overstreet petitioned in United States District Court for injunctive relief for the workers in question, saying they were "victims of unfair labor practices." In letting go of the workers, Overstreet said that the Seattle-based company was retaliating against members of the union organizing committee.
In February, Starbucks fired seven workers in its Memphis, TN-based branch. In January, the employees allowed members of the media into the store as part of the public launch of their unionization effort. However, Starbucks' move to terminate the workers' employment fueled accusations that the company is retaliating against a growing labor movement at its locations across the U.S.
Recently, the Seattle-headquartered coffee giant announced 16 locations across the United States, including in California, would be closing by the end of July. Two of the 16 stores set for closure in the most recent announcement had recently voted to unionize, In These Times reported.