However, the Supreme Court has ruled in favor of a vaccine mandate for workers at federally funded health care facilities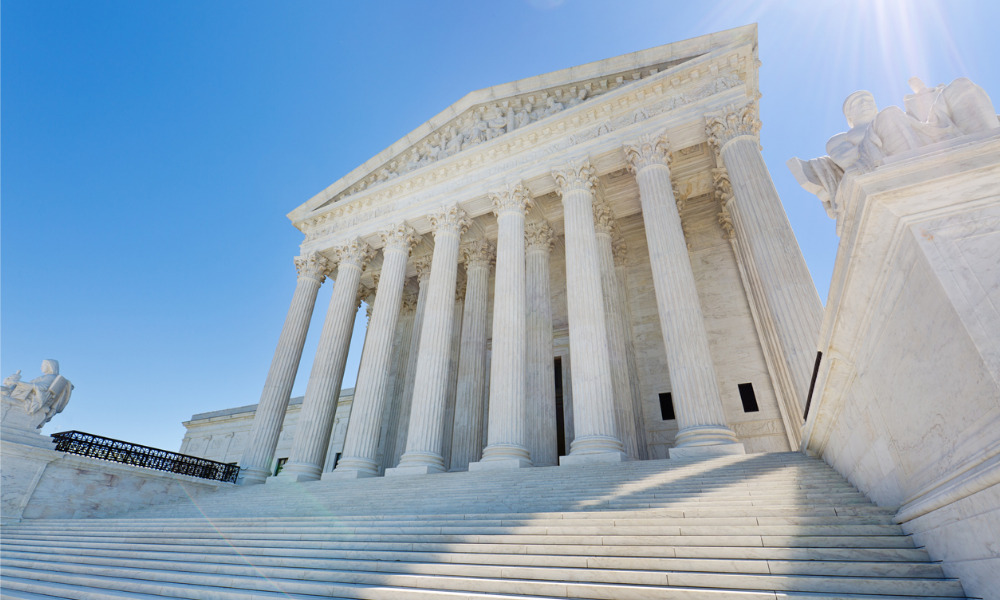 The Supreme Court has blocked President Joe Biden's vaccine mandate for private employers by a 6-3 vote three days after the Occupational Safety and Health Administration's (OSHA) emergency measure went into effect.
The mandate, which would have impacted more than 80 million workers, required that workers at businesses with 100 or more employees be fully vaccinated against COVID-19 or submit to weekly coronavirus tests to confirm they don't have the virus. It also required unvaccinated workers to wear masks indoors at work.
"OSHA has never before imposed such a mandate. Nor has Congress. Indeed, although Congress has enacted significant legislation addressing the COVID–19 pandemic, it has declined to enact any measure similar to what OSHA has promulgated here," the conservatives wrote in an unsigned opinion, The Associated Press reported.
"Acting outside of its competence and without legal basis, the Court displaces the judgments of the government officials given the responsibility to respond to workplace health emergencies," Justices Stephen Breyer, Elena Kagan and Sonia Sotomayor wrote in a joint dissent.
OSHA estimated that the emergency temporary standard (ETS) could save more than 6,500 lives and prevent over 250,000 hospitalizations in the six months that it would be in effect.
Despite the Supreme Court's ruling, OSHA will continue to issue guidance and citations for employers who fail to implement health and safety measures related to COVID-19. For example, OSHA already requires employers to maintain proper cleaning procedures and follow isolation and quarantine guidelines.
"The Supreme Court's decision on the ETS comes as a massive sigh of relief for businesses already saddled with the difficult task of addressing COVID-19 risks in the workplace," says Jackie Gessner, labor and employment attorney at Indianapolis-based Barnes & Thornburg LLP. "Businesses were struggling with how to handle large numbers of exemption requests and the seemingly impossible task of administering weekly tests, especially given the test supply shortage. This decision returns the decision-making power to individual businesses, often more equipped to identify the best safety solutions for their workforce."
Read more: Court sides with United Airlines' vaccine mandate
Conversely, by a 5-4 vote the Supreme Court ruled in favor of Biden's vaccine mandate for health care workers at facilities receiving Medicare and Medicaid funding. The mandate affects more than 17 million workers in approximately 76,000 healthcare facilities and government-funded home healthcare workers across the country.
In November, St. Louis-based US District Judge Matthew Schelp issued a preliminary injunction that said Centers for Medicare & Medicaid Services (CMS) lacked the authority by Congress to execute a vaccination directive for providers included in healthcare programs for the poor, disabled, and elderly. The ruling applied to 10 states including Alaska, Arkansas, Iowa, Kansas, Missouri, Nebraska, New Hampshire, North Dakota, South Dakota, and Wyoming, with other states filing similar lawsuits.
Only justices Clarence Thomas and Samuel Alito noted their dissents in the health care case. "The challenges posed by a global pandemic do not allow a federal agency to exercise power that Congress has not conferred upon it. At the same time, such unprecedented circumstances provide no grounds for limiting the exercise of authorities the agency has long been recognized to have," the justices wrote in an unsigned opinion, saying the "latter principle governs" in the healthcare cases.
In December, the United States Court of Appeals for the Sixth Circuit in Cincinnati ruled in favor of Biden's vaccine mandate for private businesses. Lifting the Fifth Circuit's injunction from November, the 6th Circuit allowed OSHA to implement and enforce the mandate.
Just hours after the ruling, several petitions were filed to the Supreme Court to block the mandate. Last month, the high court refused to block a New York regulation mandating COVID-19 vaccinations for health care workers. In August, Supreme Court Justice Amy Coney Barrett refused to block a plan by Indiana University to require students and employees to get vaccinated against COVID-19.