Court ruling deals President another blow in bid to enforce vaccine requirement across country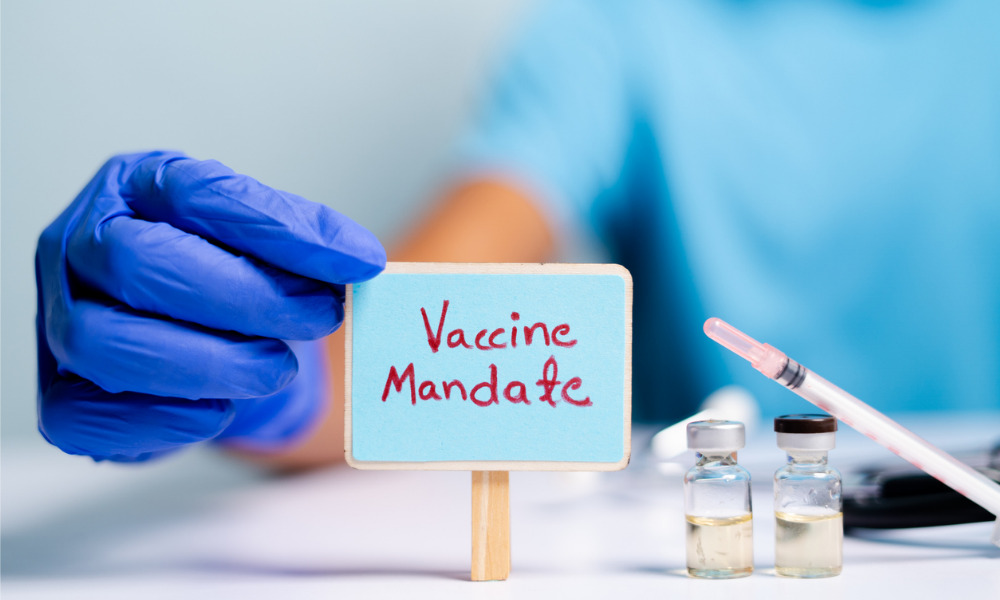 The Biden administration has hit another snag in its efforts to implement a vaccine mandate after a federal judge blocked its bid to enforce the rule on healthcare workers across 10 states.
St. Louis-based US District Judge Matthew Schelp on Monday issued a preliminary injunction that said Centers for Medicare & Medicaid Services (CMS)lacked the authority by Congress to execute a vaccination directive for providers included in healthcare programs for the poor, disabled, and elderly. The ruling applies to 10 states including Alaska, Arkansas, Iowa, Kansas, Missouri, Nebraska, New Hampshire, North Dakota, South Dakota, and Wyoming, with other states filing similar lawsuits.
More than 17 million workers in approximately 76,000 healthcare facilities and government-funded home healthcare workers across the country have to get their first vaccination dose by December 6 followed by a second shot on January 4. These are in line with the government's efforts to curb the pandemic and its effects. To date, the U.S has recorded 775,000 deaths, and only about three-fifths of the general population is already fully vaccinated.
Read more: Vaccine mandates legal limbo means employers should proceed with caution
The government's previous bid for a broader policy on vaccine requirements was suspended by the federal court, with the judge pointing out that, "CMS seeks to overtake an area of traditional state authority by imposing an unprecedented demand to federally dictate the private medical decisions of millions of Americans. Such action challenges traditional notions of federalism." Schelp's statement was about an earlier regulation for businesses with over 100 employees to mandate weekly coronavirus testing, vaccination, and wearing of a mask.
Schelp told the Associated Press that Congress did not issue a clear authorization to CMS to impose, what he wrote, a "…politically and economically vast, federalism-altering, and boundary-pushing mandate." Furthermore, there is insufficient proof for the need for a vaccine mandate on other health care staff, even if this works for facilities that provide long-term treatment. Such rule only intensifies the already alarming vaccine hesitancy."
Officials from other states support the court ruling. Missouri Attorney General Eric Schmitt refers to the lawsuit as a "push back on the overreach of power, with the coronavirus used as a tool to control people".
New Hampshire Gov. Chris Sununu said that "nursing homes were at risk of closure" if the mandate remained.
And while acknowledging that the vaccine provides the most optimal protection against Covid-19, Iowa Gov. Kim Reynolds stated that medical workers have the freedom and capability to decide on their informed health care options.
In response, CMS will review the court order. CMS explained the ensuing drawbacks when health workers are unvaccinated, posing both direct and indirect threats to patient safety and population health. "…it is why it's critical for health care providers to ensure their staff is vaccinated against COVID-19".