Lawyers give HRD their verdict as case heads to the Sixth Circuit Court and companies scramble to figure out next steps before January 4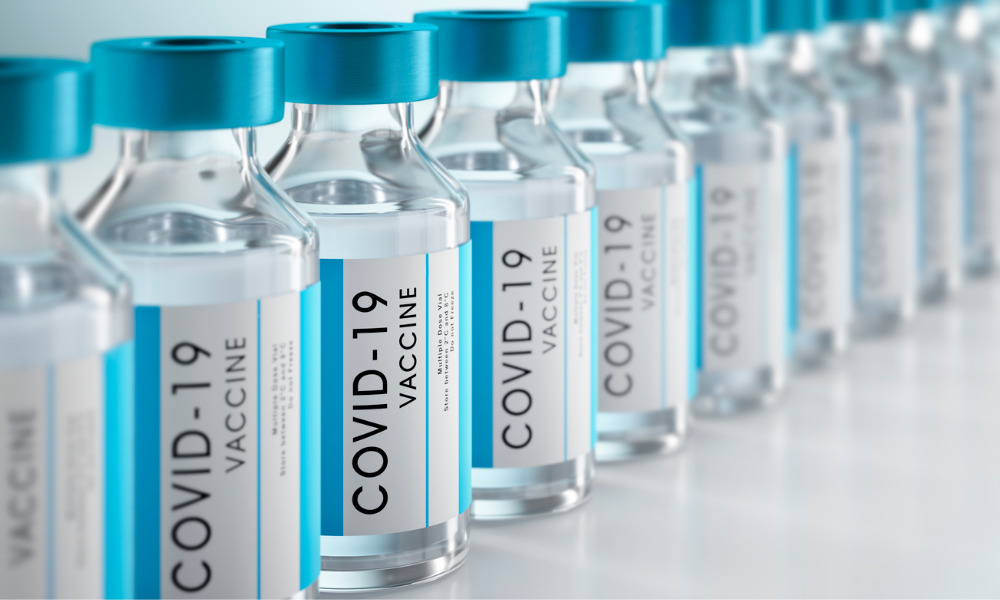 The Occupational Health and Safety Administration (OSHA) has announced it is suspending implementation and enforcement of President Joe Biden's mandate that requires workers at companies with 100 or more employees in the United States to be fully vaccinated against COVID-19 by Jan. 4, 2022, or submit to weekly coronavirus tests to confirm they don't have the virus.
"While OSHA remains confident in its authority to protect workers in emergencies, OSHA has suspended activities related to the implementation and enforcement…pending future developments in the litigation," The U.S. Department of Labor posted on OSHA's website.
OSHA's decision comes after a federal appeals court temporarily halted the Biden administration's vaccine rule earlier this month. The New Orleans-based U.S. Court of Appeals for the Fifth Circuit said it was delaying the federal vaccine requirement because of potential "grave statutory and constitutional issues" raised by the plaintiffs, CNBC reported.
The three-judge panel said that the lawsuits seeking to overturn the mandates "are likely to succeed on the merits" and further criticized the requirements as "a one-size-fits-all sledgehammer that makes hardly any attempt to account for differences in workplaces (and workers)."
Considered one of the most conservative courts in the country, the Fifth Circuit made the ruling in response to legal filings from Republican attorneys general in Texas, South Carolina, Louisiana, Mississippi and Utah, along with some private companies. Now the case is headed to the Cincinnati-based Sixth Circuit Court, which is comprised by mostly Republican-appointed judges, according to The National Law Review.
Read More: U.S. court temporarily freezes Biden's vaccine mandate
"It sounds to me like OSHA is being practical in saying until the court makes a determination, there's no reason to enforce something," says employment lawyer Aaron Tandy, partner at Miami-based Pathman Lewis. "OSHA still requires that employers provide a safe workspace for their employees and workforce. Those rules didn't get rescinded or altered simply because COVID is now an issue that must be addressed in the workplace."
Ben M. Rose, founder of Brentwood, TN-based law firm RoseFirm, PLLC, says he wasn't surprised by the Fifth Circuit's ruling or by OSHA's response. "The constitutional basis for the initiative has always been suspect," Rose says. "You can't enforce a mandate like that through the OSHA rubric or otherwise as an instrument of the federal government something short of a federal statute. My view is that they all knew that and went forward with the idea to put it out there and implement it in hopes that many employers would institute it on their own. I don't believe they ever thought they had the legal authority to do it in the first place."
At least 27 states have filed lawsuits challenging the mandate in several circuits, arguing that the requirements are unconstitutional. Conversely, some large unions have sued to expand the mandate. The AFL-CIO, United Food and Commercial Workers (UFCW) and Service Employees International (SEIU) have petitioned for companies with less than 100 employees to be included, as well as for employers to finance employee COVID tests and face masks, Newsweek reported.
Despite the federal court order, the U.S. Chamber of Commerce recommends that businesses still implement the vaccine and testing requirements. "Ultimately, the courts are going to decide, but employers still need to take this as a live ETS (emergency temporary standard) until it is definitively shut down," Marc Freedman, the Chamber's vice president of employment policy, told CNBC.
Under the original plan, employers with more than 100 employees have until Dec. 5 to choose whether their workers get fully vaccinated or undergo weekly testing. By Jan. 4, 2022, that rule must be implemented unless the Sixth Circuit Court decides otherwise. Penalties include fines of nearly $14,000 for each employee who fails to comply and up to $136,000 for businesses that are found to be in "willful violation" of the requirements, CBS News reported.
Regardless of the Sixth Circuit Court's ruling, private employers still have the right to make vaccination a requirement for employment, Rose says. "I tell my healthcare clients to implement a vaccine mandate. I'd encourage everyone to get a vaccine, but I don't think they'll be required, certainly not by the federal government," Rose adds.
However, federal employees have until Nov. 22 to provide documentation that they are inoculated or to request an exemption under an executive order issued by President Biden. The White House did push back the date for federal contractors to receive their final vaccine shot to Jan. 4.
The Centers for Medicare & Medicaid Services (CMS) at the Department of Health and Human Services is requiring workers at health care facilities participating in Medicare or Medicaid to have received the necessary shots to be fully vaccinated – either two doses of Pfizer or Moderna, or one dose of Johnson & Johnson – by Jan. 4. The rule covers approximately 76,000 health care facilities and more than 17 million health care workers, according to the Biden administration.
Meanwhile, the U.S. Equal Employment Opportunity Commission (EEOC) has issued guidance for employers on how to ask employees about their vaccination status without violating certain regulations. Those documents have been updated periodically to address vaccine mandates. "None of those rules have been suspended simply because OSHA's emergency regulation is being challenged by the court," Tandy says.
"Given the current landscape, employers have to assess their own needs for staff and how that staff will react to a vaccine mandate, whether voluntary or mandatory. Those employers should also consult with their labor attorney about how their individual state addresses private vaccine mandate programs to determine whether it makes sense to move forward," Tandy says.