LAFD veteran forfeited a potential six-figure deferred pension sum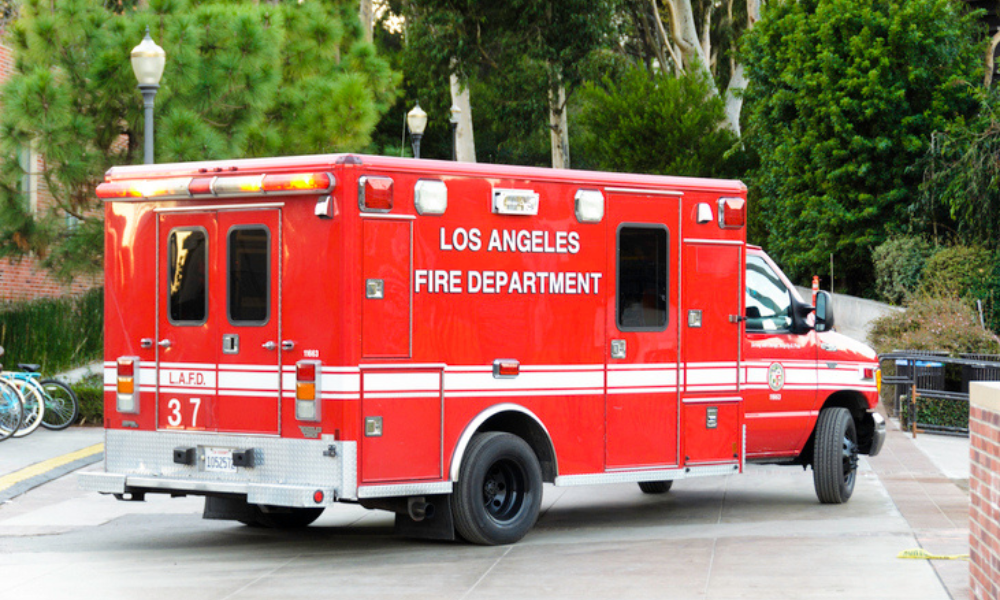 Armando Hogan, who was second in command at the Los Angeles Fire Department (LAFD), will no longer be taking the top post following his resignation in January.
The 61-year-old, who was the department's deputy chief, retired effective Jan. 17, said LAFD Capt. Erik Scott, a department spokesperson, according to a Los Angeles Times report. The official had served as second in command to LAFD Fire Chief Kristin Crowley since April 2022.
In October last year, Hogan, a 40-year veteran of the LAFD, was placed on paid administrative leave.
Thereafter, the city launched an investigation into sexual harassment allegations against him by a female coworker at the LAFD, according to the Los Angeles Magazine.
"The department was made aware of allegations of misconduct and directed an investigation to be conducted," Scott said. "As this is an active investigation, the department will not comment further."
A high-level, married member of the professional support staff at the LAFD accused Hogan of making inappropriate propositions of a sexual nature toward her on several occasions, according to the report.
The LAFD first became aware of the complaint on Oct. 12, 2022. In November, City Attorney Mike Feuer appointed Roberta Yang, a Brentwood-based attorney and workplace investigator, to launch an independent probe into the merits of the woman's allegations. Yang was the deputy mayor for public safety and homeland security under former Mayor James K. Hahn from 2001 until 2005.
By retiring, Hogan forfeited a potential $250,000 deferred pension payout he'd have accrued if he remained in his job another eight to 12 months, according to the report.
Sexual harassment allegations in other industries
In January, World Wrestling Entertainment (WWE) announced that Vince McMahon returned to its board of directors, where he now sits as executive chairman of the sports-entertainment juggernaut.
McMahon had stepped down as CEO and chairman in June 2022 due to an investigation that he allegedly paid hush money to a former employee over an affair. McMahon retained his role and responsibilities related to WWE's creative content during this period, and even appeared numerous times on WWE TV during the investigation. Less than one month later, the Wall Street Journal expanded its report to claim McMahon paid four women at least $12 million total over the past 16 years to hide numerous allegations of sexual misconduct.
In August last year, two women who worked at global software giant SAP claimed that they were raped by their colleagues while attending after-work events on business trips, and that the HR department mishandled the situation.
Previously, Sally Q. Yates, former U.S. attorney general, reported that women's professional soccer is filled with a variety of misconduct towards players. Yates conducted the independent investigation of the U.S. Soccer Federation (USSF) and the National Women's Soccer League (NWSL) in 2021 after a report detailed a case of sexual harassment and coercion from a former team manager.