Hollywood star was fired from 'The Wonder Years' reboot in May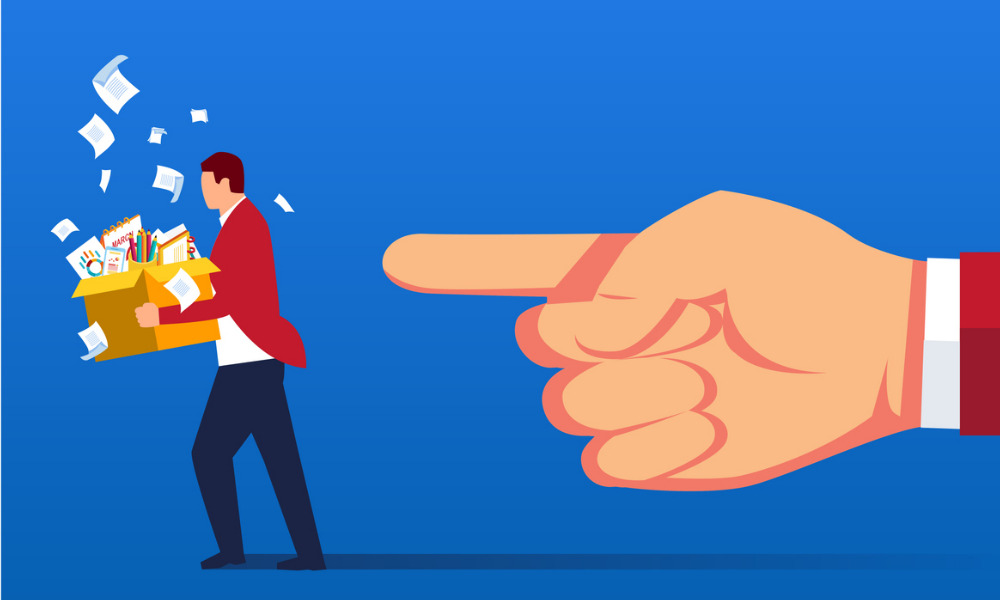 Fred Savage, who starred in the hit TV series "The Wonder Years" from 1988 to 1993, was fired from serving as director and executive producer of the reboot in May.
At the time, a spokesman for 20th Television, part of Disney Television Studios in Burbank, CA, said, "Recently, we were made aware of allegations of inappropriate conduct by Fred Savage, and as is policy, an investigation was launched. Upon its completion, the decision was made to terminate his employment as an executive producer and director of 'The Wonder Years.'"
Read more: #MeToo's impact on sexual harassment in the workplace
Six female crew members alleged that Savage and a "much younger" woman on set had a strange relationship that made them "uneasy," according to The Hollywood Reporter. The workers also alleged that his conduct included verbal harassment and one assault of a former crew member. The women filed a complaint to Disney and subsequently spoke to an HR executive regarding their concerns in February. An investigation "started immediately and he was barred from set," one of the anonymous women told The Hollywood Reporter.
Savage has denied the allegations. "Since I was 6 years old, I have worked on hundreds of sets with thousands of people, and have always strived to contribute to an inclusive, safe and supportive work environment," he said in a statement to NBC News. "It is devastating to learn that there are co-workers who feel I have fallen short of these goals.
While there are some incidents being reported that absolutely did not and could not have happened, any one person who feels hurt or offended by my actions is one person too many. I will work to address and change any behavior that has negatively affected anyone, as nothing in this world is more important to me than being a supportive co-worker, friend, husband, father and person."
Savage has a history of receiving misconduct allegations. In 1993, a costumer on the original TV show sued Savage (then 16 years old) and co-star Jason Hervey (then 20 years old) for sexual harassment. The lawsuit was dropped after an undisclosed out of court settlement was made, Page Six reported.
According to actress Alley Mills, who played the mother of Savage's character Kevin Arnold, claims the lawsuit influenced ABC's decision to end the series. "When we shot the series finale…nobody knew whether or not 'The Wonder Years' was going to be renewed. And that's because of a completely ridiculous sexual harassment suit that was going on against Fred Savage — who is like, the least offensive, most wonderful, sweet human being that ever walked the face of the Earth," Mills told Yahoo in 2018.
In 2019, Savage reached an out-of-court settlement with a female crewmember on the set of Fox's "The Grinder," which ran from 2015-2016, Page Six reported. The worker accused Savage of harassment and assault, claiming he "constantly hurled profanities" at women employees and had shouted at and struck her during a costume fitting.
Last week, fellow Hollywood star Kevin Spacey lost his appeal to have a $31 million arbitration award overturned. As a result of the #MeToo movement, Spacey, along with Harvey Weinstein, Charlie Rose, Matt Lauer and dozens of other high-profile figures in the entertainment industry, were accused of sexual harassment and subsequently removed from their positions.
In February, Congress passed H.R. 4445 (commonly referred to as the #MeToo bill), which not only prohibits employers from requiring mandatory arbitration of claims involving allegations of sexual harassment or sexual assault going forward, but also nullifies any existing policies or agreements that require those claims to be arbitrated, as well. In March, President Joe Biden signed the bill into law.
More than 60 million American workers have arbitration agreements tucked into their employment contracts, according to the Economic Policy Institute. Historically, businesses have favored the arbitration process, arguing that it's less expensive and much faster for resolving disputes rather than going through courtroom proceedings. However, because the facts of an arbitration case usually don't become public, the accused can often switch places of employment or even remain at a company without any recourse.
New York Democratic Sen. Kirsten Gillibrand introduced the act in 2017 with South Carolina Republican Sen. Lindsey Graham. On the Senate floor, Gillibrand said the bill "will give survivors their day in court, allow them to discuss their cases publicly and end the days of institutional protection for harassers. It will help us fix a broken system that protects perpetrators and corporations and end the days of silencing survivors."