Arbitrator ruled Hollywood star breached contractual obligations, anti-harassment policy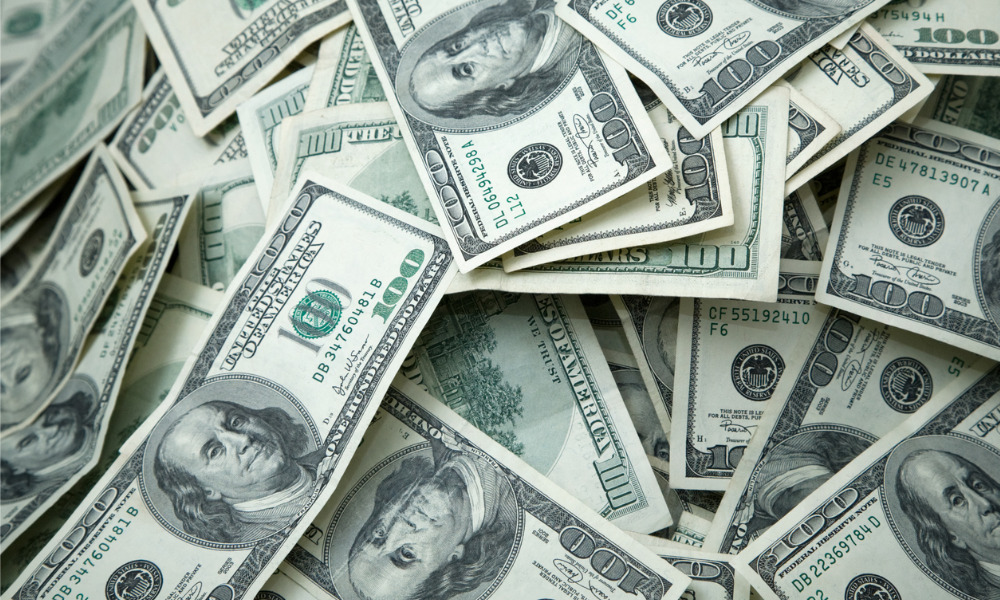 Kevin Spacey will have to pony up after losing his appeal to have a $31 million arbitration award overturned.
In November, the Hollywood star was ordered to pay Beverly Hills, CA-based MCR, the production company behind hit Netflix series House of Cards.
MCR removed the actor from the show following allegations he was "systematically preying upon, sexually harassing and groping young men that he had worked with throughout his career on film, television and theatre projects," according to legal filings.
Read more: #MeToo's impact on sexual harassment in the workplace
The arbitrator ruled that Spacey had repeatedly breached contractual obligations to provide services "in a professional manner" that were "consistent with [MRC's] reasonable directions, practices and policies," including its anti-harassment policies, The Guardian reported. The arbitrator also ruled that the two-time Academy Award winner wasn't entitled to compensation for the remainder of his contract because his forced exit had caused the show's sixth season to be rewritten and truncated, costing MRC millions in revenue.
Spacey filed to have the ruling overturned, but his request was denied by a judge for the Los Angeles County Superior Court, according to the PA Media news agency. Judge Mel Red Recana wrote that Spacey and his attorneys "fail to demonstrate that this is even a close case" and "do not demonstrate that the damages award was so utterly irrational that it amounts to an arbitrary remaking of the parties' contracts."
Last month, Spacey appeared in court in the United Kingdom to deny five sexual misconduct allegations relating to three men, which allegedly occurred between 2005 and 2013, during his tenure as artistic director of The Old Vic theatre. In October, Spacey will face a civil case brought by actor Anthony Rapp, the celebrity's first public accuser.
As a result of the #MeToo movement, Spacey, along with Harvey Weinstein, Charlie Rose, Matt Lauer and dozens of other high-profile figures in the entertainment industry, were accused of sexual harassment and subsequently removed from their positions.
In February, Congress passed H.R. 4445 (commonly referred to as the #MeToo bill), which not only prohibits employers from requiring mandatory arbitration of claims involving allegations of sexual harassment or sexual assault going forward, but also nullifies any existing policies or agreements that require those claims to be arbitrated, as well. In March, President Joe Biden signed the bill into law.
More than 60 million American workers have arbitration agreements tucked into their employment contracts, according to the Economic Policy Institute. Historically, businesses have favored the arbitration process, arguing that it's less expensive and much faster for resolving disputes rather than going through courtroom proceedings. However, because the facts of an arbitration case usually don't become public, the accused can often switch places of employment or even remain at a company without any recourse.
New York Democratic Sen. Kirsten Gillibrand introduced the act in 2017 with South Carolina Republican Sen. Lindsey Graham. On the Senate floor, Gillibrand said the bill "will give survivors their day in court, allow them to discuss their cases publicly and end the days of institutional protection for harassers. It will help us fix a broken system that protects perpetrators and corporations and end the days of silencing survivors."