'We can treat folks as responsible adults, focus on the work outcome and output'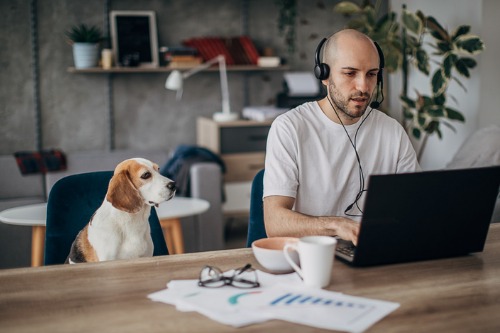 While numerous employers have been calling workers back to the office, one San Francisco-based employer is going against the grain.
Twilio, a cloud communications IaaS services company, is sticking with remote work, reported Bloomberg.
"We're going to embrace being a distributed company," Lawson said. He added that while periodic in-person events are important, "we can treat folks as responsible adults, focus on the work outcome and output".
About 60% of the workforce is in locations where Twilio historically hasn't had offices, Lawson said, according to the report.
Starbucks, Disney and numerous other employers have required workers to be in the office at least a few days a week. And compared to pre-pandemic levels, more than half of workers in 10 major cities in the United States worked in their office in the last week of January.
In September 2022, Twilio indicated in an SEC filing that it will lay off 11% of its workforce as part of a major restructuring plan. That number grew to as much as 26% of the company's workforce in the past few months, according to the Bloomberg report.
'Not worth it'
Employees don't think returning to the office is worth it, according to a previous Executive Network survey.
Employers demanding their workers to return to the workplace will result in a spike in turnover, said Doug Dennerline, CEO of Betterworks, in a Forbes report.
"Organizations are guaranteed to lose great people, not only for lack of flexibility, but because many of the best employees moved out of expensive cities during the pandemic and won't be moving back," he said.
"With the right performance management technology in place, where productivity can reach optimal levels and the best talent can work from anywhere, there's no reason employees should be forced to work from an office."
Many workers are likely to look for a new job if their employer mandates a return to the office full time, according to a previous report.
And the remote setup can also be a key to attracting workers.
OneDigital's "work from anywhere" approach is a strong recruiting tool, said Elizabeth Chrane, chief people officer at the Atlanta-based consultancy. Chrane said there's been an uptick in job applicants, particularly from firms that have flip-flopped their stance on hybrid working over the past few years.