However, a California city ranked last in office building occupancy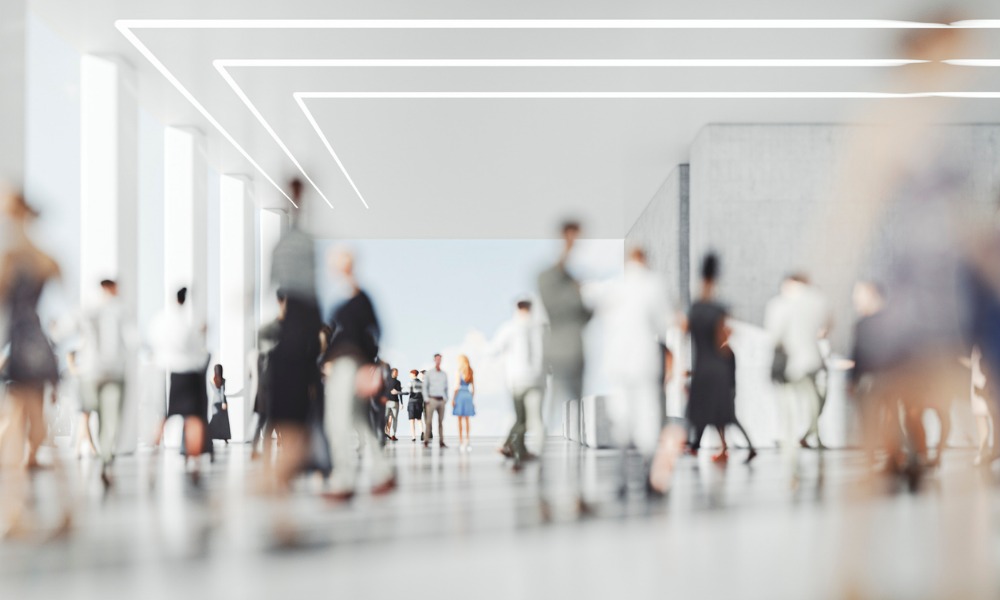 Compared to pre-pandemic levels, more than half of workers in 10 major cities in the United States worked in their office last week, the highest rate since employers started calling workers back to the workplace.
However, a California city included in the data tracking stood dead last.
Building occupancy jumped to 50.4% in the week that ended Jan. 25, reported Bloomberg, citing data from security firm Kastle Systems.
"Crossing the 50% occupancy threshold is a milestone sure to be cheered by business leaders on Wall Street and elsewhere who have pushed for more in-office attendance," Bloomberg reported.
"But it comes much later than most return-to-office advocates had expected, due to health concerns surrounding multiple Covid-19 variants, remote-first arrangements by some organizations, and most of all, workers' reluctance to give up the flexibility they've come to enjoy and expect from working from home. Many organizations that employ desk workers currently use some type of hybrid arrangement, with workers splitting their time at home and on site."
Among the cities, the occupancy rate was highest in Austin at 68%, according to the report based on average weekly access-card activity at buildings with Kastle security systems. It stood at 47.5% in New York and 45.9% in San Francisco. The occupancy rate was lowest in San Jose – which includes much of Silicon Valley – at 41%.
Two-thirds of employees around the world say they prefer a hybrid arrangement, according to a previous report.
"Employees continue to need face-to-face interaction to build trusting relationships," said Trisha Stiles, chief people officer at Brightcove, a Boston-based tech firm, in talking with HRD. "Let's not forget that we all want to have fun at work, as well, and in-person meetings are key for this.
"Employers who can figure out how to balance flexibility in working arrangements and in person connection will be successful in attracting and retaining top talent. This requires employers to listen to the needs of their employees and leaders, understand how to build culture and to be much more intentional in how they create this new world of work."
At Seattle-based Starbucks, interim CEO Howard Schultz recently required that employees within commuting distance will have to come in three days a week. That was after employees did not follow interim Schultz' directive to come into the office one or two days a week.
At Disney, CEO Bob Iger, who returned to the helm of the Burbank, CA-based media and entertainment juggernaut in November, told hybrid workers they must return to corporate offices four days a week, starting March 1, according to a CNBC report.