HR veteran reveals how firm has successfully transitioned with the help of managers, C-suite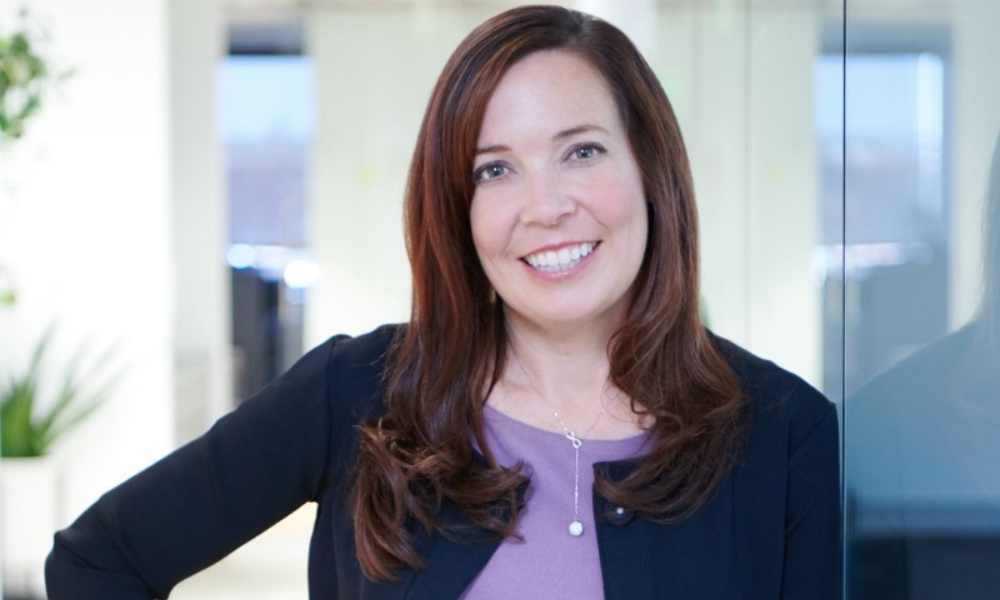 As some business leaders contemplate switching to a four-day workweek, one HR leader accustomed to the change praises its impact on productivity, morale and recruitment.
"We work at a fast pace, like most tech companies do. So, we want to avoid burnout as much as we can," says Mandy Cole, senior vice president of HR at DNSFilter, a fully remote cybersecurity firm that has embraced the four-day workweek.
"People tend to work a lot of hours when they work remotely, so we're just trying to keep work-life balance in control."
Companies around the world have different definitions of what the HR industry considers a four-day workweek. After running a pilot program in the summer of 2021, DNSFilter transitioned to a permanent, rotating four-day workweek by splitting its 137 employees into two groups and giving each segment every other Friday off. That way, business isn't disrupted – a common cause for concern from those reluctant to make the schedule switch.
"We set expectations from the get-go that numbers have to stay the same and deadlines must still be met," Cole, a 23-year HR veteran who has also worked for tech firm For The Record and outsourcing agency IntelliSource, told HRD. "The team really wanted it and want to keep it, so they make sure those things happen. In fact, the Friday that people work is very productive because they usually have very few meetings and they can get so much work done."
Four-day workweek leads to increase in job applicants
Offering two four-day workweeks per month has been beneficial to DNSFilter's recruitment strategy.
Cole attributes the policy to an increase in employee referrals, as well as the company's 94% offer acceptance rate. It certainly appealed to her when she joined the firm in February 2022.
"What it told me is that DNSFilter cares about people," Cole says. "It's the message that oftentimes comes back to us from applicant, too. Our employees also share a lot on LinkedIn, which has been a really good avenue for us."
In addition to posting on social media, Cole says, employees flock to a Slack channel dedicated to company culture to share what they're doing on their Friday off, whether it's volunteering, hiking or just spending time with their family. She's also made sure the executive team participates, so employees understand the importance of stepping away from the laptop when they're off the clock.
"When someone is new here and maybe they came from a different environment where they're still Slacking and emailing at 9 o'clock at night, I'll talk to them and say, 'This is the culture we're trying to set here.' Honestly, they usually come around pretty fast," Cole says.
Managers lead the charge on navigating four-day workweek
One of the few hiccups, thus far, has been around local holidays or company closures. For example, some employees felt they didn't have enough time to accomplish their tasks when there was a holiday during the same week as their Friday off. Therefore, the firm allows employees to choose to take off on either the holiday or the preceding/following Friday off.
"People feel empowered by that decision," Cole says. "They may work a longer day on Tuesday, but that's up to them. We manage performance and try not to micromanage time."
DNSFilter also empowers managers to determine the most effective way for ensuring the four-day workweek doesn't interfere with business objectives. "We've seen our managers' ability to manage this their way, and it's working," Cole says. "It's not anything that needs to be pushed down from HR, telling them how to do it. They're just all in and want it to work."
So does Rep. Mark Takano of California's 39th District, which includes Riverside, Moreno Valley and Perris, who has reintroduced his Thirty-Two Hour Workweek Act to Congress. If passed, the legislation would reduce the standard definition of the workweek from 40 hours to 32 hours by amending the Fair Labor Standards Act (FLSA). A similar bill specific to California was proposed last year but was shelved due to insufficient time left in the session. A recent global pilot program featuring more than 30 companies has proven successful, as none of the participating organizations are returning to a five-day workweek.