All 30 employers say they won't return to 5-day week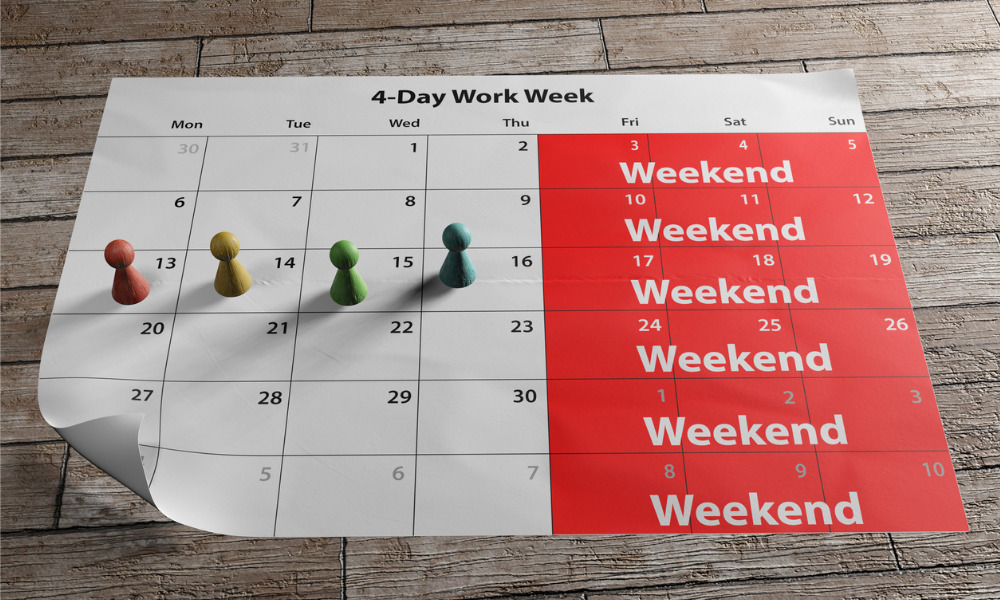 A large pilot program around a four-day workweek is proving a success.
The non-profit 4 Day Week Global has revealed that none of the participating organizations are returning to a five-day week
Participating employers — who have given staff an extra day off per week, with no reduction in pay — also experienced increased revenue along with reduced absenteeism and resignations.
Workers felt less stressed and burnt out, and reported higher rates of life satisfaction.
"After transitioning to this new way of working, we found that by truly taking care of our employees, listening to them and showing them that their input and work is valued, it comes back to simPRO everyday by way of dedicated commitment, retention and exceptional customer service and support," says Rod Lacey, chief people officer at software company simPRO.
More than 30 companies and almost 1,000 employees in countries including the U.S., Ireland and Australia recently concluded the six-month pilot program, coordinated by non-profit 4 Day Week Global.
Revenue increased by more than a percentage point each month, with a total rise of eight per cent during the trial. When compared to the same six months in 2021, it rose by 38 per cent.
A majority of employers and recruiters believe that a four-day working week will become the norm in the U.K. before 2030, according to a survey by NatWest Rapid Cash.
'Extreme satisfaction'
Toronto-based marketing communications agency PRAXIS is participating in the six-month 4 Day Week Global program, held in partnership with researchers at Cambridge University, Boston College, Oxford University and regional researchers.
Companies rated the trial a nine out of 10 in the latest survey by 4 Day Week Global, expressing extreme satisfaction with their overall productivity and performance, says the organization.
Employees also rated the pilot highly, with 97 per cent saying they want to continue on a four-day week. And 70 per cent said their next job would need to offer between 10 to 50 per cent more pay for them to go back to a five-day schedule.
"We were encouraged that participants did not experience an increase in the intensity of work. This suggests that the work re-organization strategy succeeded and performance was not achieved via speedup, which is neither sustainable nor desirable," says lead researcher, professor Juliet Schor of Boston College.