Microsoft's director of inclusive hiring and accessibility says you're missing out on an untapped talent pool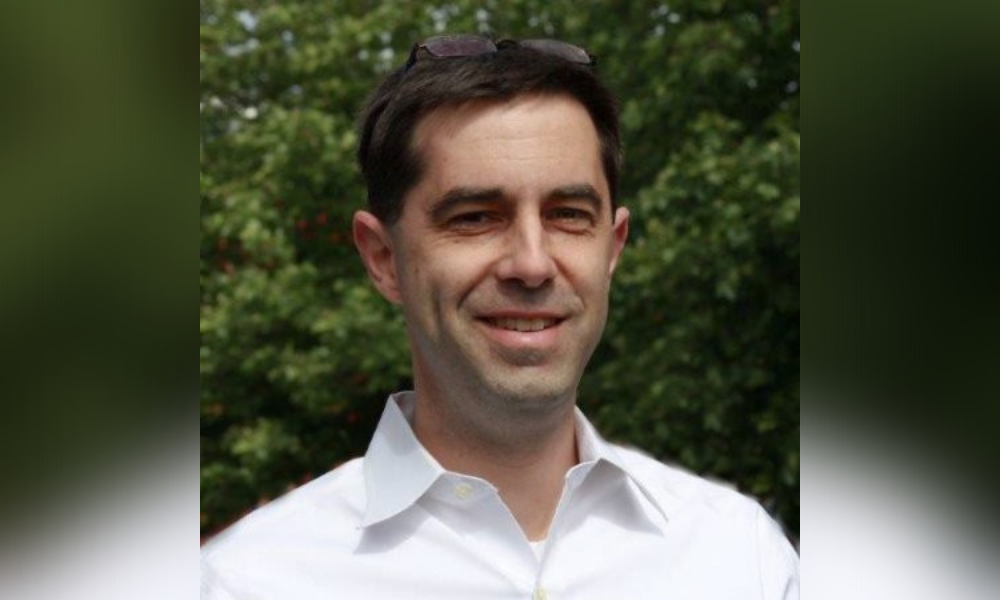 If you're still struggling to recruit in this historic labor shortage, you're missing out on an untapped talent pool: neurodivergent job seekers.
Neurodiversity describes the idea that people experience and interact with the world around them in many ways, according to Harvard Medical School. Although neurodiversity refers to the diversity of all people, it's most commonly used in the context of autism, as well as other neurological or developmental conditions such as ADHD, dyspraxia, dyslexia, dyscalculia and/or Tourette Syndrome.
The University of Connecticut reports a 30%-40% unemployment rate for neurodivergent adults – three times the rate for people with a disability, and eight times the rate for people without a disability.
"At Microsoft, we see disability as a strength," Neil Barnett, director of inclusive hiring and accessibility at Microsoft, told HRD. "We've always hired people with disabilities since the beginning of our company. We have a lot of ways to attract and recruit individuals with disabilities. Once they're hired, we have a culture around accessibility and disability inclusion. We've built a culture of trust that allows us to really think through the employee experience and ensure we're hearing the voice of the employee, taking their feedback and taking action on their feedback."
Read more: Why aren't ERGs being compensated?
Microsoft has a long history of promoting accessibility. In the early '90s, the Redmond, WA-based company launched Sticky Keys, an easy way to create shortcuts in Windows. In the 2010s, the tech giant produced Seeing AI, an app that audibly describes objects for people with visual impairment, and the Xbox Adaptive Controller, designed for people with limited mobility.
Last year, Microsoft announced a five-year commitment that focuses on spurring the development of more accessible technology, using the technology to create opportunities for more people with disabilities to enter the workforce and building a workplace that is more inclusive for people with disabilities.
As part of the initiative, Microsoft has expanded its Autism Hiring program to include neurodiversity. The company's program has received recognition for its implementation and success: Microsoft in 2019 was featured in The Autism @ Work Playbook, the product of a collaborative research project led by Dr. Hala Annabi, an associate professor at the University of Washington Information School. To create the guide, the ACCESS-IT Research Group at the Information School studied the Autism @ Work programs of leading employers, which also included SAP, JPMorgan Chase and EY. The researchers analyzed key organizational strategies,
employment and resourcing models, and hiring and onboarding practices.
Barnett is lead of the Neurodiversity @ Work Employer Roundtable, a group of nearly 50 companies with neurodiversity hiring programs and support systems in place for new employees. The roundtable started in 2017 with six founding members: Microsoft, DXC Technology, EY, Ford, JP Morgan Chase, and SAP. California companies that have since joined the roundtable include Google, Hewlett-Packard (HP), Chevron, Wells Fargo, Qualcomm, Salesforce, VMware and Warner Brothers.
"When we launched the roundtable, we had three main goals," Barnett says. "Share best practices among ourselves, help other employers start programs and determining how we can make it easy for job seekers to find us. We wanted neurodivergent candidates to be able to go to one place and find all these great companies that have invested in neurodiversity as a culture and has support for neurodivergent talent."
That's why last week the Neurodiversity @ Work Employer Roundtable and Disability:IN, a global nonprofit headquartered in Alexandria, VA, joined forces to launch the Neurodiversity Career Connector (NDCC), a career portal dedicated to neurodivergent job seekers. This new marketplace connects neurodivergent people with companies already committed to neurodiversity hiring programs with open roles, such as HR, finance, customer service and science, technology, engineering and math (STEM) positions.
Many companies have disability employee resource groups (ERGs) that can be tapped into to facilitate hiring and onboarding of neurodivergent employees. As for small businesses, while they may not have an ERG or an HR staff, Barnett urges them to reach out to the roundtable for assistance in taking this approach to combat staffing challenges.
"It's a great example of how all these employers, both large and small, from different industries are coming together to make it easier for job seekers to find meaningful employment," Barnett says. "It's important for companies to know it's a journey, but there are a lot of people who can help them along the way."