Reward Gateway director of retail says it's a great tool to promote financial wellness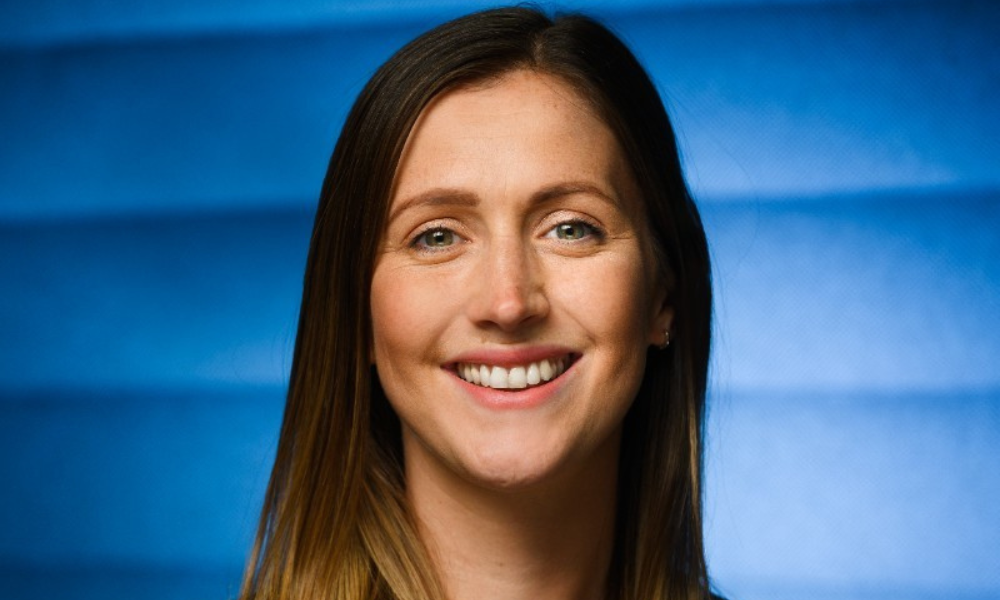 This article was produced in partnership with Reward Gateway.
High-profile employers throughout the United States, such as Google, Meta (formerly Facebook), Apple and many more, have been trimming their budgets ahead of an anticipated recession.
Labor is always the first area that companies look to scale back on, as evident by the many layoffs, job cuts, hiring freezes and slowdowns since the summer. In fact, more than 650 startups and technology firms have laid off more than 110,000 people in 2022, according to professional social network Blind's tech layoffs tracker.
Ahead of an economic downturn, three out of four (78%) American workers are fearful they will lose their jobs, according to a survey from Insight Global, a national staffing services company. Meanwhile, 56% of American workers say they don't feel financially prepared for a recession or that they don't even know how they would prepare.
On top of employment concerns, American workers are already contending with historic inflation and rising interest rates. Plus, more than 45 million Americans will have to resume paying back their student loans in January after nearly a three-year pause. It's a tough time in the country, but savvy employers are stepping up to assist their workforce where it matters most: their bank accounts.
Financial wellness benefits are all the rage right now, and perhaps most popular is the employee discounts program, which provides workers access to an assortment of products and services at a cheaper rate.
"Your CFO might be watching pennies, especially at this time, but it's a small investment for a large return," Molly Pemberton, Group Director of Retail at Reward Gateway, told HRD. "Discounts should be an easy sell to your CFO because employees will see instant savings and really value it amongst their other benefits."
Founded in 2006, Reward Gateway provides an employee engagement platform that brings employee benefits, discounts, recognition and reward, wellbeing, communications and surveys into one unified hub. The company has offices in London, Boston, Sydney and Melbourne, among other international destinations, and serves more than 2,500 clients, including American Express, Unilever, Samsung, IBM and McDonald's.
Over the past six months, Pemberton says, Reward Gateway has seen a huge uptick globally in clients seeking out its employee discounts program for both essential (groceries, toiletries, gas) and non-essential (travel, entertainment, holiday shopping, etc.) spending. The company partners with hundreds of retailers for the program to offer a wide variety of product and service categories that employees will value.
Available through a mobile app, the program provides discounts through two main channels: digital gift cards and cashback. For an example of the former, an employee using the program could purchase a $100 card for only $95. (Plus, that deal could be added to any other available discount.) Cashback allows employees to receive a percentage of their online spend back in their account all tracked automatically through to the employee.
Several high-profile brands have relied upon Reward Gateway's employee discounts program over the years. Mondelēz, whose brands include Oreo, Ritz, Toblerone, Honey Maid and more, was looking for new ways to connect more than 2,000 dispersed employees, while centralizing its systems to fuel stronger well-being and engagement. The snack food giant partnered with Reward Gateway to launch an employee discounts program that entices workers to dig deeper into the benefits that comprise Mondelēz' employee value proposition.
Krispy Kreme, a global retailer of doughnuts and coffee, has also turned to Reward Gateway to take advantage of its centralized employee engagement platform, as well as its discounts, reward and recognition, communications and consulting services. Within the first seven months of deployment, 73% of Krispy Kreme employees were registered on the platform.
Discovery Communications (before merging with WarnerMedia to form Warner Bros. Discovery earlier this year) also partnered with Reward Gateway, replacing its former voluntary discount service, which received negative employee feedback, in the United Kingdom. Within a year, 72% of employees registered for the new employee discounts program, and Discovery then introduced it to its employees in the U.S., achieving 50% engagement within the first six months.
"Our North Star is making sure customers are engaging with the platform and making use of the discounts," Pemberton says. "Employees see it as part of their rewards package, it's like adding an extra grand to their pay slip each year."
To learn more about this offering from Reward Gateway, visit https://www.rewardgateway.com/lets-talk.