Reward Gateway retail director explains how to embed discount program into your benefits offering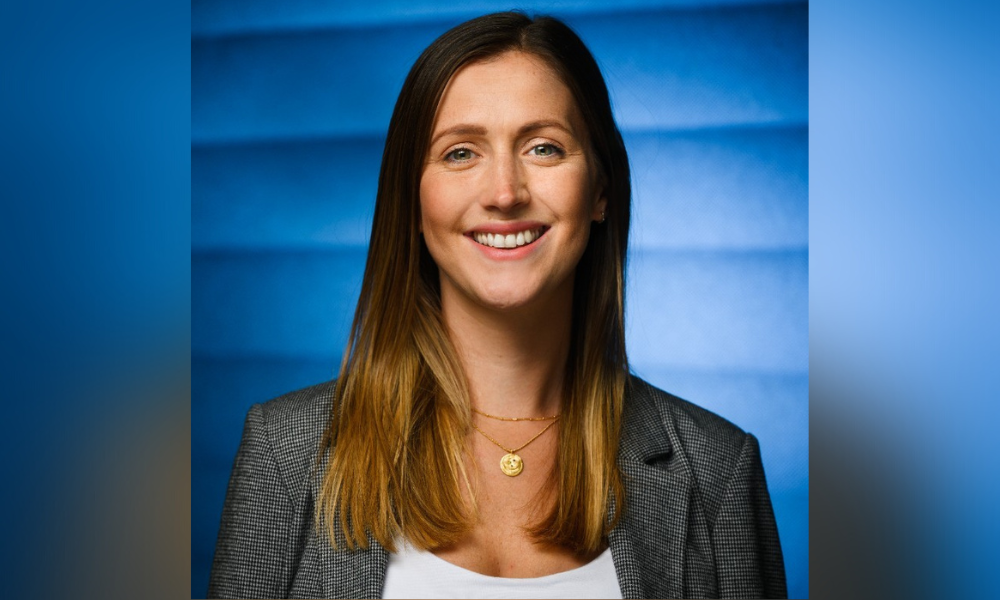 This article was produced in partnership with Reward Gateway.
Although most people look forward to the holiday season, it's far from the most wonderful time of the year for many Americans due to historic inflation burning a hole in their pockets.
From August 2021 to June 2022, the inflation rate increased each month, peaking at 9.1% – the largest increase in 40 years, according to the U.S. Bureau of Labor Statistics. As of the most recent data, the inflation rate has leveled off, declining to 8.26% in August, but prices for food, travel, gas and consumer goods remain high.
In an effort to reduce inflation, the Federal Reserve has repeatedly delivered massive rate hikes, with its most recent jumping to 3.25% in September. It was the third consecutive rate hike of 0.75% – the highest raise in nearly 30 years – and the fifth rate hike this year. According to Fed Chair Jerome H. Powell, the central bank expects to raise rates to 4.6% in 2023.
Raising the federal funds rate directly impacts how banks set the interest rates on credit cards, loans and savings accounts. With even more increases on tap, Americans' economic struggles will only exacerbate – more than half (56%) say price increases are causing financial hardship for their household, up from 49% in January, according to a Gallup poll in September.
Now is the time for employers to step up and alleviate their employees' pain. One way to help workers save money on daily expenses is through an employee discounts program, according to Molly Pemberton, Group Director of Retail at Reward Gateway.
"Embedding a discount platform into your benefits solution allows employees to stretch their dollars further," Pemberton told HRD. "They can use it to save on a range of their day-to-day purchases from fashion and electronics, to travel and entertainment. It takes the edge off some of those purchases and frees up some of those crucial dollars."
Founded in 2006, Reward Gateway provides an employee engagement platform that brings employee benefits, discounts, recognition and reward, wellbeing, communications and surveys into one unified hub. The company has offices in London, Boston, Sydney and Melbourne, among other international destinations, and serves more than 2,500 clients, including American Express, Unilever, Samsung, IBM and McDonald's.
Reward Gateway offers an employee discounts program that delivers financial support, saves employees' money and enhances clients' overall employee value proposition. Considering the toll taken on Americans' finances this year, it's not surprising that Reward Gateway has seen a noticeable bump in interest from clients over the past six months, according to Pemberton.
"It's a great way for an employer to ensure a positive return on their investment," Pemberton says. "Employers pay a single fee and their employees become part of an exclusive club, gaining access to discounts at a wide range of stores. Times are tough right now and effective use could lead to $1,000 in savings a year for employees."
For companies that don't yet have an employee discounts program, Pemberton advises not trying to build one from scratch. HR tech firms like Reward Gateway have already established relationships with retailers and have the technology to support such programs. Basically, they're able to snag these discounts because of the number of clients they have.
When shopping for the employee discounts program that would best suit their workforce's needs, HR leaders should consider three things. First, you want to examine the breadth of the program, making sure there are enough retailers and products or services categories available that will drive value for your diverse employee base. Secondly, do your due diligence: which brands are actively involved in the program and are those brands popular amongst your employees?
Finally, and perhaps most importantly, is the technology easy to use? If there are too many restrictions or hurdles that your employees will have to jump through, they'll end up being too frustrated to use the program. And you'll end up wasting money.
Reward Gateway has worked toward simplifying the process, reducing implementation time to 48 hours maximum. That means if you connect with the company on Monday, the program will be available for your employees to use no later than Wednesday.
"We can do highly personalized platforms or keep it simple," Pemberton says. "You might not be able to put more money in your employees' pockets in the way of wages, but you can do it through a smaller investment via an employee discounts program."
To learn more about this offering from Reward Gateway, visit https://www.rewardgateway.com/lets-talk.