How many have banned the tool from the workplace?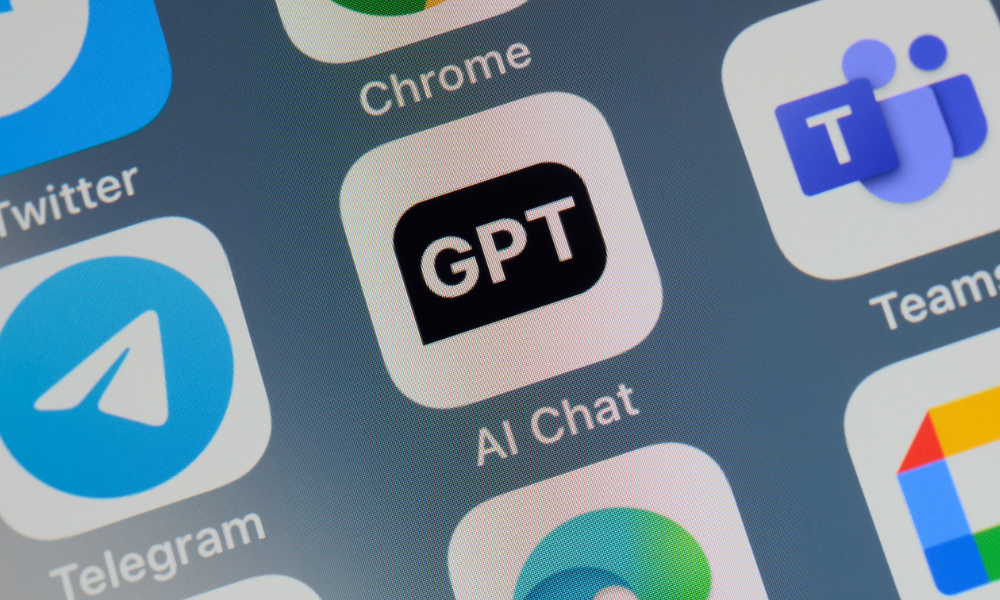 With the growing popularity of artificial intelligence chatbot ChatGPT, nearly half of HR leaders are coming up with guidelines to regulate its use in the workplace.
A Gartner survey reported by Bloomberg revealed that 48% of HR leaders are in the process of finalising their guidance on ChatGPT.
In the same survey, some HR leaders have issued notices to employees on using of ChatGPT that said:
Information provided to AI chatbots does not remain confidential (10%)
Information AI chatbots provide isn't reliable (8%)
Using text provided from AI chatbots can be analysed to show the text was generated by AI (5%)
Only three per cent of HR leaders issued a ban on using AI chatbots for business purposes, while 34% said they don't plan to issue any guidance surrounding the platform.
The firms working on rules around the technology are likely still in an exploratory phase, said Eser Rizaoglu, senior director analyst in the Gartner HR practice, in Bloomberg article.
"They're probably questioning how much guidance, which roles will potentially use it or will not be able to use it, and if they should completely ban it or not," Rizaoglu said.
"A lot of leaders are working with IT, legal, compliance and auditing to understand: What are the risks, what are the potential impacts? And then how we take an approach accordingly?"
The findings reflect the divided opinion of organisations when it comes to ChatGPT, which launched in November 2022 and recently crossed the 100-million-user mark by January 2023.
Several employers, such as Amazon, Verizon, Citigroup, Goldman Sachs, Wells Fargo, and Accenture have already prohibited employees from using ChatGPT. Other employers, on the other hand, such as News Corp, are encouraging staff to try out the AI chatbot.
Using AI in the workplace
Gartner's findings come after a survey of 11,793 professionals by Fishbowl found that 43% or 5,067 respondents are using AI tools, including ChatGPT, for work-related tasks.
Among these respondents, 68% said they don't inform their employers about using AI tools, while 32% said their boss knows about it.
Nearly half (46%) jobseekers are also using ChatGPT to write their resumes and/or cover letters, according to a survey by Resume Builder. Among them, 69% said they had a higher response rate from potential employers, with 59% getting the job they applied for.
For HR, ChatGPT is poised as a "game-changer supporting tool," according to Marlina Kinnersley, CEO of organizational success platform Fortay.ai.
"However, like any other AI tool, we need to ensure it's used ethically and fairly and does not exclude or discriminate."