Industry leader says the test is now whether company culture is strong enough to deal with new threat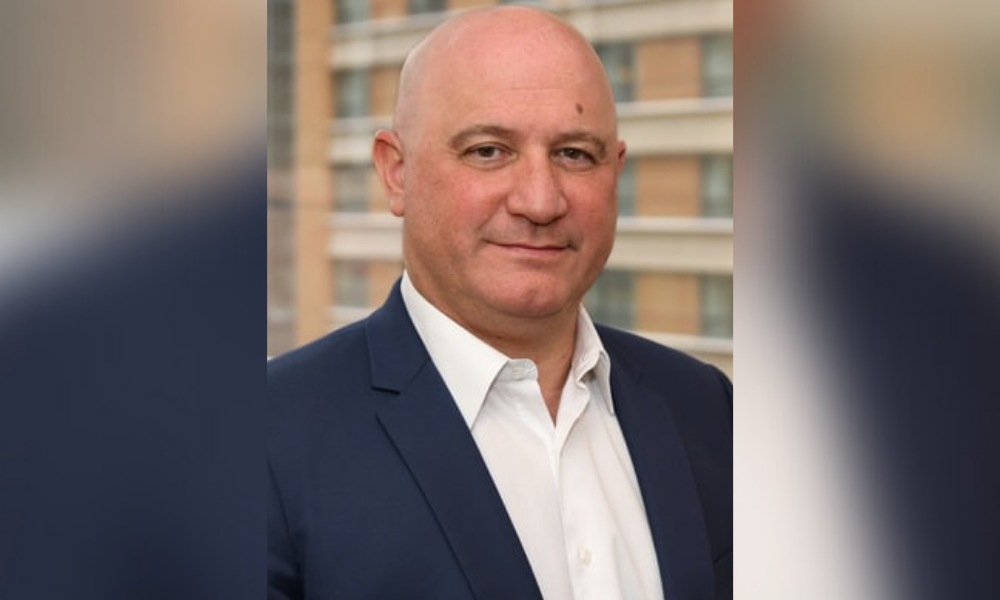 As the first cases of Omicron, a new variant of COVID-19, spread throughout the world, business leaders are preparing to turn back the clock to the beginning of the pandemic.
Marc-André Nataf, CEO of Cegid's North American companies and the head of HR Tech strategic initiatives, understands the challenges ahead of HR professionals as countries consider how to combat what could be the most infectious variant of the coronavirus to date.
"HR professionals have been at the forefront of this crisis, which is unfortunately not finished," Nataf told HRD. "They've done a tremendous job over the past two years."
Cegid, headquartered in France with offices around the world, including in San Diego and New York City, provides cloud-based business management solutions for finance, payroll, and talent management. The international juggernaut generated revenue of 498 million euros in 2020, assisting clients with the transition to working remotely. While many companies that were digitally averse pre-pandemic have since adapted, Nataf acknowledges a few aspects of the workplace still haven't translated as easily to the home office.
For example, some conversations you'd have with a coworker in the cubicle next to you just aren't worth scheduling a Zoom call or Microsoft Teams meeting. When there are topics that require such a meeting, collaboration is more difficult without in-person interaction and being able to see body language. It's inevitable that those relationships between colleagues, which are key to the success of any organization, will be strained over time.
"The biggest issue facing HR leaders in the coming weeks is to make sure their company culture is strong enough to endure the pandemic, especially when employees are getting further and further away from their time in the office," Nataf says.
Read more: Vaccine mandate's legal limbo means employers should 'proceed with caution'
A seasoned entrepreneur, the Frenchman entered the HR field by happenstance. Nataf started his career nearly 30 years ago as a marketer for Unilever, a consumer goods company whose portfolio includes Dove, Axe, Vaseline, Ben & Jerry's, and other well-known brands. After nearly a decade, he left to become an entrepreneur just before the dot-com bubble burst. He launched Externis, which provided software-as-a-service (SaaS) applications to consumer and retail industries. After another decade, he sold the company and became a digital transformation consultant, helping clients implement CRM platforms, e-commerce systems, automation and other technological solutions.
In 2018, Nataf joined Cegid, which after acquiring Canadian firm Technomedia, was striving to cement its position as a major SaaS HR solution provider worldwide.
"I didn't know much about Canada or HR, but I knew a little about running a SaaS company," Nataf says. "It's been a very exciting journey. It didn't appear to me so clearly before that in our software industry the main asset is people."
Of course, finding the right people for the job is a major issue in the U.S. right now. Over the past several months, a rapidly growing number of Americans left their jobs – more than 4.4 million in September, 3% of the workforce, the U.S. Department of Labor reported. That tops the 4.27 million workers who quit in August. Since the pandemic began, workers have been demanding higher wages, better conditions and more mobility. Essential workers, in particular, have been leaving their positions for greener pastures.
The Labor Department reported 10.4 million job openings in September, with the largest increases in health care and social assistance, state and local government, wholesale trade and information roles. For the month, there were seven unemployed workers for every 10 job openings – a record low that gives job seekers the upper hand.
With fewer candidates, HR leaders will have to do more with less, Nataf says.
"Recruitment and onboarding are major challenges – it's not just about hiring employees, but also making sure they feel welcome once they come to the company," Nataf says. "Because it's more difficult to get good candidates and recruits, it's more important than ever how you treat your current employees. Assessing and being able to make your human capital evolve in the coming months is a stronger strategy than pure recruitment."