From Vogue to Vanity Fair to Wired, HR in some of the U.S.'s most iconic brands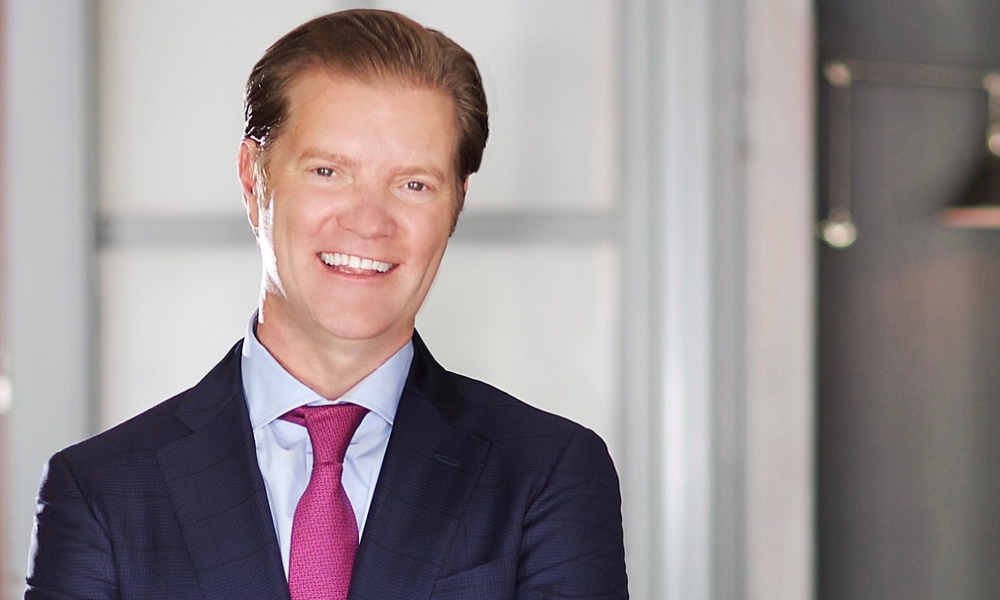 As a world leader in publishing, Condé Nast is home to some of the most iconic brands around. Perched at the people helm sits Stan Duncan, Condé Nast's chief people officer, who's something of an HR icon himself.
"I've spent my professional career as an HR leader and have had the privilege of working across multiple industries in many countries, always with global workforces," Duncan told HRD. "My journey has always been about helping companies build excellence in human resources and people capabilities. I joined Condé Nast at a time of significant industry and company transformation with the goal of not only building a great place to work but ensuring that we would have the right organizational design, talent, and capabilities to thrive as a modern media company."
With over 6,000 employees globally, Condé Nast's culture is as vibrant as it is diverse. With so many different brands sitting under one roof, managing these varying cultures takes a great deal of cohesion – something Duncan knows all too well.
Read more: Air Canada seeks to raise more than $1B to boost cash position amid COVID-19
"Condé Nast is unique in that we're home to some of the world's most iconic brands, including Vogue, Vanity Fair, Wired, Architectural Digest, Condé Nast Traveler, and many others," he told HRD. "Each has a distinct identity, but we operate as a unified global organization that reaches over one billion consumers every month. It's important that our journalists and content creators feel connected to those identities in order to be successful in their roles. The challenge for my team is to ensure our employees also view themselves as part of the larger Condé Nast community: What unites us as a global media organization? What are the values that we seek to uphold across our entire portfolio? To help do this, we created something called the Condé Code last year — a set of shared values and a mission we can rally behind as a global company."
It's this Condé Code that pulls each brand together, holding them under one cemented set of values. For companies with offices dotted across the globe, having overarching principles is key to ensuring company-wide collaboration. With the recent pivot to remote and hybrid work, building strong colleague connections through culture is even more important. A recent survey from Builtin found that 88% of employees believe a healthy culture is vital to organizational success – with 15% of them willing to turn down a new role if the culture isn't a great fit. For Duncan, the Condé Code is their way of ensuring their culture emanated from the top down.
"It's important for any company, especially one as culturally and geographically diverse as ours, to have a common set of values," he told HRD. "That was our goal in creating the Condé Code: to outline our priorities as a media organization and as a workplace community. We take our role and responsibility as culture creators very seriously and believe that in order to influence the world around us, we need to hold ourselves to the highest possible standards. The code articulates our commitment to cultivating a diverse and inclusive community both within Condé Nast and throughout the content we create, to champion all voices, and to create and celebrate truly exceptional content experiences."
The past year presented its own unique set of problems – with HR leaders having to work overtime to ensure their people were safe, secure, and fully informed. At Conde Nast, this meant switching to a remote model at the very start of the pandemic, using overnight digitization to provide the support and care their staff needed.
Read more: Will AI really change the workplace for the better?
"The pandemic has illustrated that our teams are more than capable of working remotely, but at the same time, we're a company of creatives: ideas pop up organically in our workspaces, through conversation, collaboration, and brainstorms," Duncan told HRD. "These are situations that can't always be replicated on Zoom, so it's important that we have an in-person element to our work.
"Moving forward, we plan to use a hybrid approach for our US-based workforce, with most employees coming into our offices three days a week. This gives our teams the flexibility they need but brings us together frequently enough to facilitate those crucial in-person interactions. It's important to note that we have offices all over the world, each of which has been impacted differently by the pandemic. We're focused on finding smart ways of working for each of our teams and are committed to creating flexible and remote work schedules as an important offering for today's workforce."
And flexibility really will be the word of the day in 2022. Employees are over the archaic nine-to-five, in-office, structure – instead they're calling for sleeker, hybrid models – ones in which they can choose how and where they work. Speaking on what he believes the future will hold for HR in 2022, Stan revealed how the pandemic upended employer and employee priorities – and explained how this shift will ultimately revolutionize how we see HR.
"One thing that's become abundantly clear over the past several months is that the post-pandemic HR playbook is changing," added Duncan. "As CPOs and HR leaders, we're in an interesting moment: for many people, COVID has spurred a period of self-discovery. Employees are reassessing what it is they want from their careers, what they need, and where they want to be. And we're learning along with them — all while competing for talent. Ultimately, this shift is changing the dynamic between HR teams and their employees for the better. In the coming months and years, I anticipate a shift in how HR teams operate, with a renewed focus on employees as multidimensional people."