Technically, yes – but that doesn't mean employers can't take action.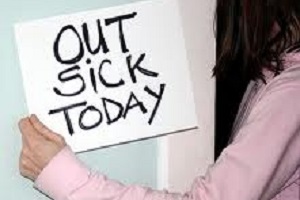 Very few people would call in sick and admit they're suffering from a hangover but no matter how brave – or stupid – you think it might be, employees are actually entitled to do so.
"You can get a doctor's note for a hangover and if you can get a doctor's note for it then you can call in sick," says Laura Scampion, a partner with DLA Piper.
"It would be unusual for an employee to call in sick and explicitly cite that they're hungover but if they ring and say; 'I've got a banging headache, I can't think straight and I'm not very well,' then that is technically being sick."
While employees are legally allowed to use sick days to nurse a hangover, Scampion says employers can discourage the behaviour by invoking their own rights.
"Employers can require an employee to get a sick note from a doctor even if they've been sick for less than three days," she tells HRD.
"I think that's a deterrent to calling in sick with a hangover because the employer can say; "Well at our cost, you need to go and get a doctor's note,' but actually going to the doctor with a hangover is a little bit embarrassing."
Scampion – who was appointed a partner at the top firm two years ago – says employers can also take action if a worker is repeatedly missing work due to alcohol consumption.
"If this was being done on a repeat basis then you could definitely start to call the employee's conduct into question," she tells HRD.
While citing a hangover is certainly frowned upon, it's not necessarily the worst option for an employee – it's far worse if they're found to be lying.
"You can definitely call an employee out if they're using a reason which isn't actually right," says Scampion. "It may fall to your employment agreement or policy but I would say that it goes to the heart of the trust and confidence between and employee and an employer when an employee is starting to tell lies about their absences."