Why trust in the workplace is one of the most important things Gen Z employees look for in a company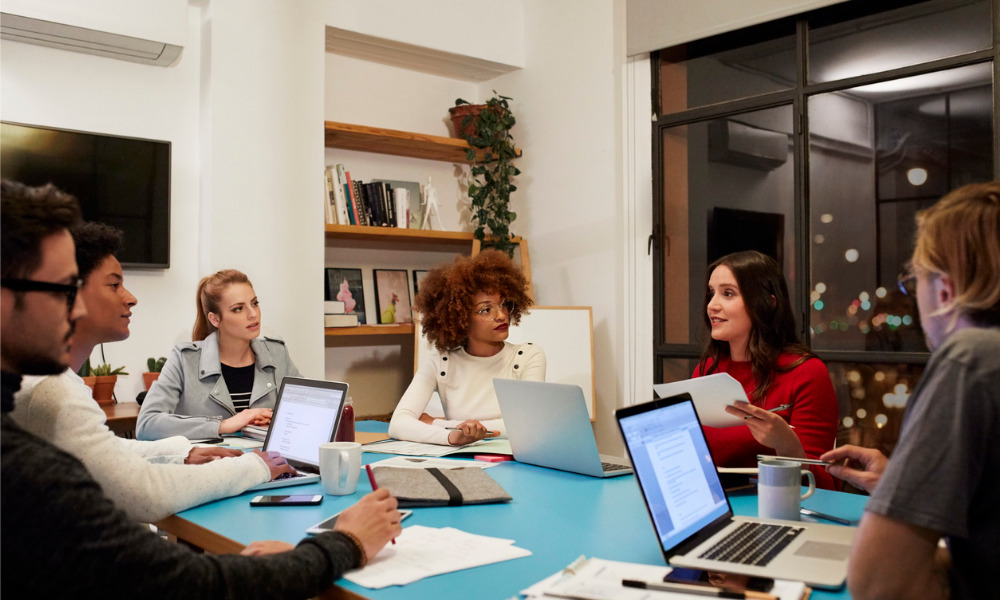 Companies are now seeing a steady increase of Gen Z employees joining the workforce. The younger workers bring in many benefits to the office, and just like any other generation, they have specific things in mind when looking for the right company. Therefore, offering what they are looking for in a workplace can attract a vast talent pool of fresh Gen Z applicants.
Below we look at what makes Gen Z different from their predecessor, millennials, and what companies can focus on to be Gen Z applicants' first pick.
Gen Z entering the workplace
Bloomberg reports that Gen Z – those born between 1997 to 2012 – has taken 32% of the global population, beating millennials. Market research company McCrindle expects Gen Z to make up 27% of the workforce by 2025.
According to the Pew Research Center, Gen Z was the generation expected to inherit a strong economy with record-low unemployment. However, due to the COVID-19 pandemic, the generation faces an uncertain future. Despite it all, Gen Z has proven to be resilient and resourceful with many picking up new skills and finding new sources of income.
Also, Gen Z employees have grown up with the constant development of technology and the internet. This makes them more adaptable and open to change in the workplace. In addition, they are quick to pick up new routines than older generations.
Read more: The top 10 employers for ambitious 'Gen Z'-ers
Gen Z vs millennial employees
Millennials – those born between 1981 to 1996 – and Gen Z have many similarities and are often grouped as one generation. Both generations grew up with the internet and social media. As a result, their mindset has been influenced by the ability to absorb and share anything and everything instantly to anyone, anywhere. They are also more actively into socio-political issues than older generations as they are more exposed to racial discrimination, immigration stresses, gender inequality, and climate change.
Despite their similarities, the two generations are also different from each other – including their workplace behavior. For example, millennials are more optimistic when making decisions due to their baby boomer parents and experiencing a time of prosperity. At the same time, Gen Z is more realistic and cautious after seeing millennials go through instability and the Great Recession.
Gen Z has a shorter attention span than millennials since they absorb a continuous flow of content on the internet, affecting how they process information. It affects the way they handle various tasks at work, wherein millennials have a somewhat longer attention span and can discipline themselves when getting jobs done.
Gen Z is more resourceful and tech-savvy as they grew up with more resources online, while millennials are more collaborative and build more connections at work. Despite both generations having their pros and cons in the workplace, finding a way to build a multi-generational workplace where every generation can work to the best of their abilities without belittling others can create high productivity rates and bigger profits.
Workplace trends that attract Gen Z applicants
There are many ways to attract and retain Gen Z employees. Listed below are some of the most sought after workplace trends for Gen Z applicants.
Transparent leaders and communication on all levels
Trust in the workplace is an important thing for Gen Z employees, and they want a leader who is honest and transparent. Having transparent leaders shows they value their members and what they do for the company. This, in turn, creates trust between the two, and employees then feel safe to voice their opinions and ideas to colleagues without being judged or ridiculed.
Gen Z also wants their time and effort to have an impact on whatever task they do. Therefore, they always want to know what exactly is expected from them at work and how it affects the company. Leaders being open on what they need from Gen Z employees helps set clear goals for the employee and lessens any confusion or miscommunication.
A diverse and inclusive workplace
Gen Z is the most diverse generation to date. The younger generation lived in a more diverse world than the other generations. As a result, they learned the importance of respect and inclusivity at an early age and expect their employers to hold the same principles as them when it comes to diversity.
Cultivating a diverse and inclusive workplace shows Gen Z applicants that the company is fair and gives everyone an equal chance at performing. In addition, it shows them that they will be respected when they join the workplace and feel safe to be themselves, increasing employee engagement and leading to higher productivity and job satisfaction.
Proper work-life balance
A company that promotes a work-life balance is something that Gen Z applicants are after. A recent Deloitte survey has found that about a third of millennials and Gen Z respondents have taken time off due to work stress and anxiety, and around 40% feel their employers did a poor job of supporting their mental well-being during the pandemic.
Allowing employees to create healthy boundaries on how much they work keeps them mentally and physically fit. Companies can achieve this by offering wellness programs like employee assistance programs (EAP), encouraging employees to use their leave credits, and cultivating a workplace culture that is mindful of employees' workloads and deadlines.
Career growth, development, and job stability
Gen Z employees give great importance to learning new skills and further expanding their knowledge. The generation does not care as much for job titles as the older generations but is always interested in advancement opportunities. Investing in their growth benefits the company as it creates skilful employees that produce high-quality output and service keeps.
Providing growth for employees also caters to the generation's need for job security. Since the pandemic and the increase of unemployment, Gen Zers have been worried about the possibility of losing a job. Therefore, employers should stay proactive in offering ways for their employees to develop their expertise, such as training courses and workshops. In doing so, Gen Z employees will be able to apply their skills in new roles within the company and ease their worry about staying relevant in the industry should they decide to explore other external opportunities.
Read more: Gen Z is bearing the brunt of the virus
Benefits and perks
In relation to proper work-like balance, Gen Z employees are looking for employee benefit packages and perks that help their personal life outside of work. For example, many of these Gen Z graduates would have large student loans to pay and would instead focus on repaying it than saving up for retirement. Therefore, employers who offer additional assistance with the loans are more attractive to these employees. It eases worry and additional stress from budgeting and working more shifts just to repay the loan.
In addition, many have been taking an interest in staying mentally and physically healthy ever since the COVID-19 pandemic started. Lifestyle benefits and perks such as gym memberships, access to meditation sessions, additional paid leaves, or even reimbursements for items and activities that help employees' wellness are seen as good perks.
While these all seem like the usual demands of young candidates trying to figure out their career and life purpose, catering to what they look for is a good investment if a company wants to stay competitive. As Generation Z fills up job roles, these demands will not only be just employee preferences but will be the norm in organizations.