Parental leave register hopes to lead to 'better productivity outcomes'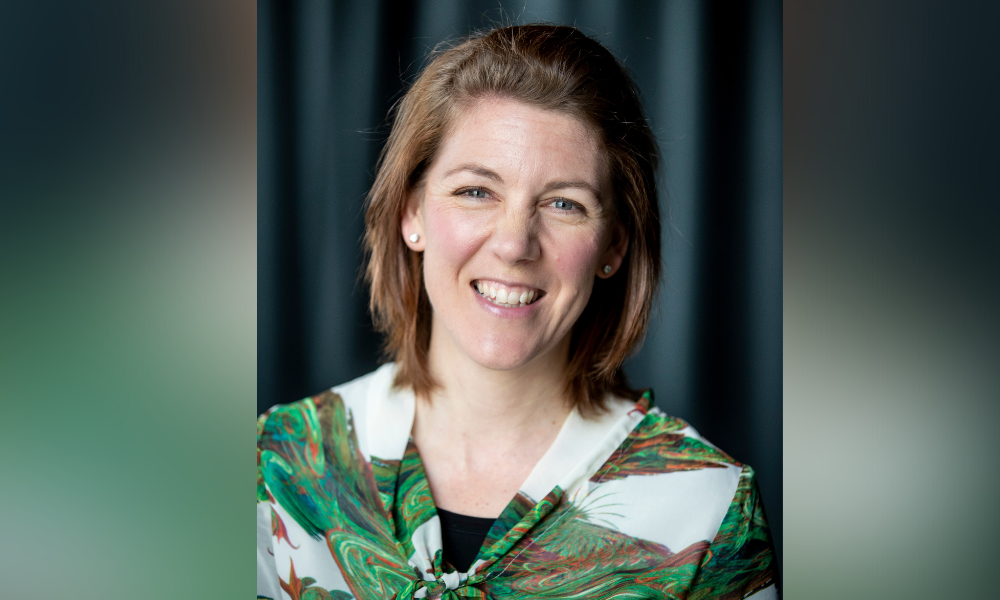 In February, AIA NZ, Aotearoa's leading life insurer, announced it was enhancing its employee parental leave policy for primary caregivers.
Under the policy, caregivers will now receive 14 weeks of leave at full pay on top of any payments made under the government's 26-week paid parental leave subsidy. In addition, AIA will also pay KiwiSaver contributions for any unpaid portion of parental leave.
"People spend a lot of time at work and it's important to feel supported and valued there," said Brynlea Hunter-Morpeth, chief people and culture officer at AIA. "We're committed to supporting our employees in all aspects of their lives, including when they choose to start a family, and, as parents."
Founder of the #workschoolhours movement, Dr. Ellen Joan Nelson agrees: "It's commercially smart for organisations to do everything they can to better support their staff. None of my #workschoolhours messaging around this is because having children is hard for a woman — I'm doing this because it makes more sense for your business."
Last July, New Zealand started granting new parents an extra $40 a week when they avail paid parental leave entitlements.
Shocking conversations
While working as the regional manager for the Manawatu-Whanganui region at New Zealand Trade & Enterprise (NZTE), Nelson became pregnant with her first child and said her boss, Martin Cudd, couldn't have been more supportive.
"I didn't know what I was doing, it was my first time being pregnant, so I didn't know what was needed but he literally came to me and said, 'When you need to go for appointments, don't think for even one second that you need to ask my permission,'" Nelson explained.
"I didn't have a flexible-working contract, I had a full-time pay packet, and a full-time workload and Martin just trusted me to get it done. It was never a question of 'Have I done my 40 hours?' it was 'Have I achieved my output?' They gave me all this flexibility and autonomy and I loved it, so I did my best work for them," said Nelson.
Still at NZTE when she fell pregnant with her second child, Nelson's time during maternity leave saw her researching the experiences of other working parents and she didn't like what she uncovered.
"I didn't realise that I had it so good. I thought that's how you'd normally get treated. But when I started talking to all these other people, I realised I'm the anomaly."
Nelson said she was shocked at some of the conversations during her research. While employers aren't completely overt in their actions, most people she talked to experienced the subtle undertones of their leaders feeling inconvenienced by their employees starting or growing their families, but sometimes they weren't so subtle.
"I genuinely heard some horror stories," said Nelson, "where the boss simply said, 'Well, that's your career over' or even comments like 'Oh, you're about to go on holiday' – parental leave is not a holiday," said Nelson.
The experience led to Nelson leaving her role at NZTE to start the #workschoolhours movement. Like the 4-day workweek movement, #workschoolhours is a framework for managing staff based on their output, instead of hours worked which allows the flexibility to tend to childcare needs for working parents.
New register for parents
Another organisation helping to change the lives of working parents is parenting and money platform Crayon. They've just launched New Zealand's first Parental Leave Register. The register will be a public and living resource for employees, HR teams, employers, and the thousands of Kiwis who seek better support for working parents and better productivity outcomes for New Zealand. It includes NZ companies and global institutions hiring Kiwis.
NZIER research shows that only 8.9% of Kiwi organisations with more than 20 employees top up the salary of staff who are on parental leave. Even fewer continue to contribute to KiwiSaver accounts during this time. But with 100,000 people in NZ welcoming a child into the world every year, organisations that want to retain their staff might have to step up their game.
"The NZ Parental Leave Register is gaining a lot of traction in NZ with well over a hundred employers already onboard and many who don't have a policy are writing theirs up in haste to add to the register," said Stephanie Pow, CEO and founder of Crayon.
AIA's new Parental Leave policy will be one of the organisations listed on the register. The newly unveiled policy gives primary caregivers 14 weeks of leave at full pay on top of any payments made under the government's 26-week paid parental leave subsidy. In addition, AIA will also pay KiwiSaver contributions for any unpaid portion of parental leave.
"More and more employees are making choices about where they want to work based on less quantifiable elements like flexibility and how organisations are helping them to live holistic, more balanced lives," said Hunter-Morpeth. "Being part of this register is one way that businesses can share the commitments they have made – and are making – to their employees in a public forum. In addition, it provides a platform for employees and potential employees to demand accountability. From the business's side, it allows us to see how we stack up against our peers and challenge us to ensure we're delivering on our purpose to help Kiwis live 'Healthier, Longer, Better Lives'."
"We genuinely care for the well-being of our employees, their whānau, and our communities and we're focused on helping each other to thrive in the work we do and the lives we live."