New Zealand recently upped its Paid Parental Leave offering by two weeks – but Kiwis are still being offered less globally than the residents of many other OECD nations.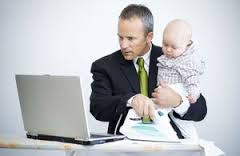 The government's paid parental leave (PPL) scheme increased by two weeks yesterday, giving new parents 16 weeks of leave.
However, New Zealand is falling behind in comparison to the leave offered to parents in other developed countries.
According to newly released data, New Zealand comes in at 29
th
place, making it equal with Spain and Turkey when ranking the world's 34 developed countries in Organisation for Economic Co-operation and Development (OECD) based on PPL legislations.
Only Switzerland, Mexico and the United States weigh in below New Zealand; employers in the US are not obligated to offer staff any PPL.
In April 2016, New Zealanders will be offered two extra weeks, making the nation's offering equal with Australia's, which currently stands at 26
th
place in the rankings.
Workplace Relations Minister
Michael Woodhouse
said that the government was dedicated to improving workers' access to PPL.
"[The government's] measures include extending eligibility to more workers and increasing the flexibility of the scheme to better reflect the diversity of modern work and family arrangements and make it easier for parents to stay connected to the workforce," he said.
Under the recent changes, the parental tax credit for families with lower incomes rose from $150 to $220 per week.
Top ten OECD countries by PPL
Slovak Republic - 164 weeks
Poland - 130 weeks
Czech republic - 112 weeks
Hungary - 110 weeks
Russia (Currently non-OECD member) - 88 weeks
Estonia - 82 weeks
Austria - 68 weeks
Korea - 65 weeks
Sweden - 60 weeks
Germany and Japan - 58 weeks