The move is expected to affect approximately 20,000 families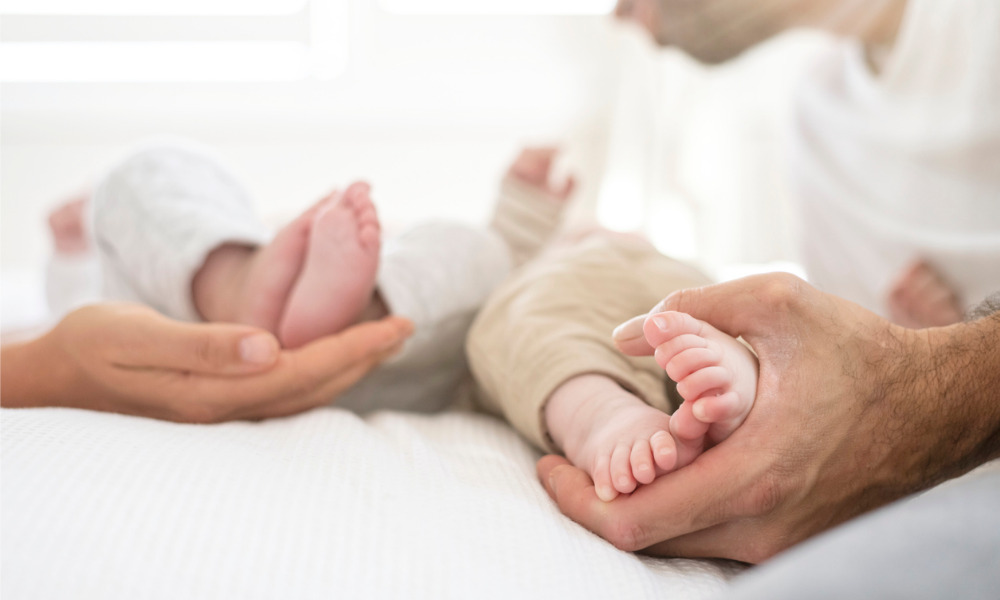 New Zealand is granting new parents an extra $40 a week when they avail paid parental leave entitlements starting July 1, according to Workplace Relations and Safety Minister Michael Wood in an announcement on Monday.
"We know things are tough right now for many families as global inflation affects prices here at home, today's announcement will help ease some of that pressure by putting an extra $40 a week in the pockets of those taking new parents," said the minister.
This means from the previous $621.76, new parents will start receiving maximum rate of $661.12 every week, a 6.3% increase before tax, said Wood.
The minister acknowledged that parental leave supports expectant and new parents "during some of the most important months of their babies' lives," hence the expanded financial assistance.
"The extra $40 per week will help support our youngest New Zealanders' first days and make a difference to approximately 20,000 New Zealand families," the minister added.
Meanwhile, the minimum rate for self-employed individuals will also be hiked to $212 per week, according to the government release, equivalent to 10 hours of the minimum wage of an adult worker.
In New Zealand, eligible employees may avail up to 26 weeks of paid parental leave, thanks to the government's efforts in 2020.
"The Government is committed to making sure that families and parents receive the support they need to give their new child the best start at life. Paid parental leave is one way that this is done," said Wood.
Processing paid parental leave
According to Employment New Zealand, employers have seven days to inform an employee taking a parental leave if they need more information, and 21 days to formally reply once all necessary information have been obtained.
Employment NZ said employers may respond to the request for leaving saying:
if the employee can take parental leave and, if not, the reasons why. An employer can't decline leave but if they do, the employee can ask the Labour Inspectorate for help
the main legal rights and obligations the employee has, especially about when they can start leave
if the employee's job can be kept open. If it can't, the form letter advises that the employee can disagree with this, and that the employee will have preference for similar jobs for 26 weeks after the end of their parental leave.
Once the employee starts the leave, the employer may:
redistribute the work among existing staff
hire a contractor
hire an agency temp
hire a temporary employee on a fixed-term agreement.
Should the employer choose a replace employee, the employment agreement must state that they are employed on a temporary basis to replace someone on parental leave, and that the person on leave may return from leave early.