New Zealand's work, health and safety legislation is to be overhauled so what can changes can HR expect?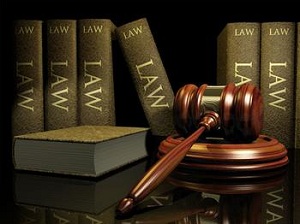 New Zealand's work health and safety (WHS) legislation is to be overhauled with the Health and Safety at Work Bill expected to be introduced to parliament in December. And HR should expect some big changes in the law update.
The update is in response to the recommendations of the Independent Taskforce of Workplace Health and Safety, which was formed following the Pike River mining tragedy.
Laura Scampion, Special Counsel at DLA Phillips Fox, recently covered the topic at a south Auckland HRINZ event covering off what changes those in the legal field are anticipating. We summarise the expected changes below.
It is anticipated that the new Health and Safety at Work Bill will follow in the footsteps of Australia's Model Work Health and Safety Act and could include:
The introduction of the concept of a PCBU (person conducting a business or undertaking) who will potentially have a primary duty of care
Establishing new duties for directors and those in governance roles together with a proactive due diligence duty
For a governance body 'due diligence' would mean complying with duties to set the tone for safety, take active steps to manage health and safety performance, ensure appropriate information is gathered about incidents, risks and responses and regularly review and monitor health and safety
Measures to encourage and support worker participation in health and safety policies
The introduction of approved codes of practice
More responsibility around engaging with contractors including regularly monitoring, auditing and reviewing risks of contractors to make sure agreed arrangements and precautions are being carried out
The replacement of the current duty to take 'all practicable steps' under the act to a new duty to take 'reasonable practicable steps' (with better guidance as to what this means)
Change from a 'hazard-based' approach to a 'risk management' approach
The new Bill will also look to provide additional enforcement powers for WorkSafe, the new health and safety regulator, and the courts. These could include:
The introduction of a three-tiered hierarchy for offences with corresponding penalties. The penalties could range from a max fine of $100,000 for an individual or $500,000 for a corporate for a simple breach of duty to a $3million fine for corporates for reckless or intentional conduct causing or exposing a person to serious harm with the possibility of up to five years imprisonment.
Courts given powers to make adverse publicity orders about the breaches
The New Zealand government is still considering the Taskforce's recommendation on extending the criminal offence of manslaughter to include corporate manslaughter.
The timeline for the introduction of the new measures begins in December with the intention that WorkSafe becomes operational in December. The Health and Safety at Work Bill should be introduced into the house at the same time and is expected to be enacted by December 2014.
Further reading: