The new WorkSafe guidelines provide employers with definitions of what constitutes bullying. Here's what you need to know about dealing with a complaint.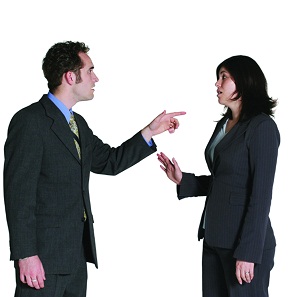 Workplace bullying is becoming an increasingly recognised issue, despite its lack of recognition in New Zealand employment legislation.
The
WorkSafe
guidelines,
Preventing and responding to workplace bullying
, were released this year and provided clarity around what constitutes bullying.
It was defined as repeated and unreasonably behaviour directed towards a worker or group that creates a risk to health and safety.
DLA Phillips Fox special counsel
Laura Scampion
said that before the guidelines were issued, case law and guidance from the courts and the
Employment Relations Authority
provided a general understanding of workplace bullying.
"It has been said that in authority cases, the authority will look to the WorkSafe definitions when forming a view. The extent to which they do that remains to be seen."
Scampion said that bullying complaints could be twofold – there could be an unjustified disadvantage complaint and if an employee has been dismissed, there could be an unjustified dismissal claim as well.
She said that bullying behaviour created a risk for an organisation as a whole, with investigations taking time away from business management and workers taking sick leave, which could impact on productivity.
"We've seen an increase in bullying cases in the past year arise out of the authority and a lot of those are in relation to poor performance," said Scampion.
In some cases, an employee would complain of being bullied by their manager once the performance process was underway, or would make a counter-claim that the process itself was a bullying action.
"If you are performance managing an employee, you would have to show that the targets and goals that you set them are reasonable and that what you're asking the employee to do is within their role.
"We still see performance management cases where a new manager comes in and sets unrealistic targets and goals, asking employees to do duties that are not in their job description and they've never done before, so the performance management process starts to look unreasonable. An element of reasonableness is really important."
Scampion said comparators were important in assessing whether an employee was performing poorly or had too much, or the work was too hard.
"It's looking at things like how the last person in the role performed or how their colleagues doing similar roles are performing. If everyone else is up to standard and someone is clearly not, there's probably an issue there."
She said there was sometimes a fine line between bullying and a direct, robust management style and the issue could be subjective.
Tips for dealing with bullying complaints
Respond promptly and tell the complainant what the process will be from the outset. Scampion said most organisations would have a process that needed to be followed in the event of a complaint, but it was important not to be too prescriptive around timeframes for resolving issues. "We often say with these policies to provide a bit of flexibility. Say, 'We will conduct an investigation and be prompt in our response' or 'We will be proactive in providing a response as soon as we can'."
Provide support for those involved.
Look at whether the case warrants bringing in an independent investigator.
Operate with procedural fairness and make sure the employee accused of bullying has all the necessary information to prepare an adequate response.