The company's on-shift frontliners had the jabs ahead of gvt deadline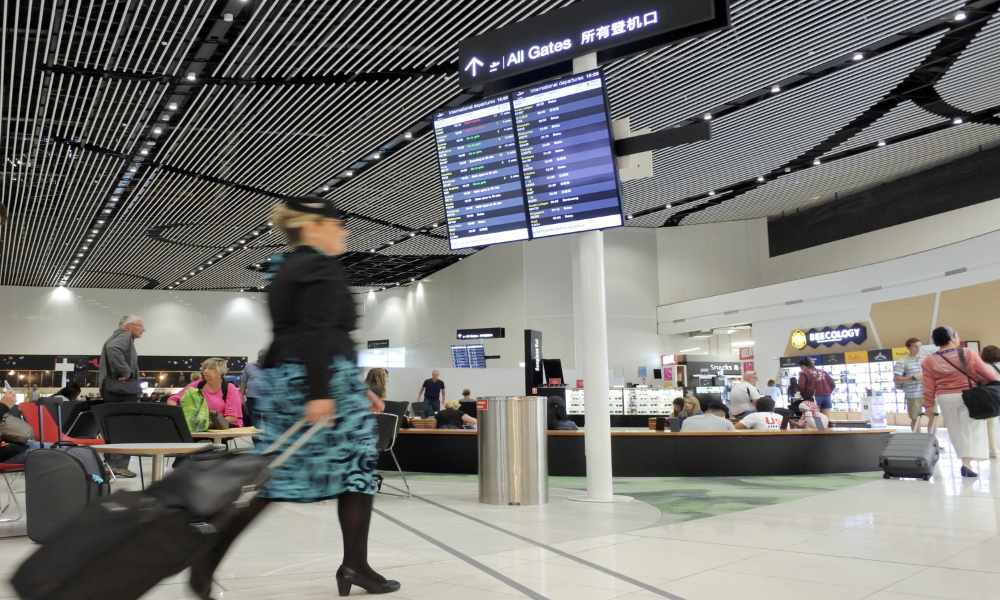 Auckland International Airport is drafting a new contract system that will require upcoming recruits, even non-frontline workers, to get COVID-19 jabs. This is the latest move by the airport's management to ensure the safety of its employees amid the growing threat of the highly contagious Delta variant in New Zealand.
"We accept that views will differ and not everyone will agree with our position, but the safety and wellbeing of our people comes first, and we will continue to make the decisions that we think are right to protect our people and the community from the spread of COVID-19," said general manager corporate services Mary-Liz Tuck as quoted by New Zealand Herald.
According to Tuck, the new policy will be included in the contract's standard employment terms, which also cover convictions and drug use.
Read more: HR leader urges caution over mandatory COVID-19 vaccine policies
The new employment condition adds to the airport's string of policies to keep COVID-19 at bay. Tuck said they also advanced the requirement for its frontline workers to get vaccinated from September 30 to August 31. So far, all of the airport's front-line workers on-shift have been vaccinated, one month ahead of the government's deadline, and with over 90% getting the jabs within the first eight weeks of the rollout in February, said Tuck.
She added that a small number of employees are now waiting for their second doses, while three front-line staff who refused were not reporting to work but are still getting paid. According to the official, the company could not allow them to continue their duties unvaccinated, and they are looking into giving them alternate duties.
"At the end of the day if we can't find alternate duties and these are specialist roles and we're unable to find them then their employment will end," she said as quoted by the Herald, adding that she will not be surprised by the possibility of a court case, which the company is prepared to face.
Meanwhile for the rest of the company's existing employees, no compulsory vaccinations are in place, but this could still change depending on the airport's risk assessment.
"We'll constantly review what the risk profile looks like in the organisation. In the future we might update our risk assessment for the broader workforce around vaccinations," Tuck was quoted as saying by Stuff.
Auckland International Airport is the next company to unveil its plans on mandatory vaccinations, after Air New Zealand confirmed it is getting feedback from its employees regarding similar orders.