Employers face rising costs to deliver the perks that top talent is demanding. Here's how to balance the two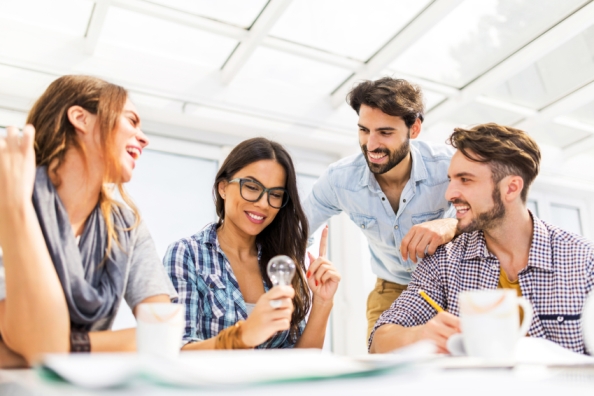 Change is afoot in the world of benefits due to dramatic shifts in workplace demographics and the way employers recognize their employees' needs.

As organizations increasingly focus on creating more flexibility in their plans and better catering to what their staff want or require, they're also confronted with rising medicine and treatment costs.

But HR professionals managing their organization's benefits plans needn't panic, says industry expert Gerry Thiessen.

"There's ways to find calm in the middle of the storm by managing your plan well," says Thiessen, who joined benefits disrupter Rise People as senior vice president of group benefits strategy this year after nearly two decades with Sun Life Financial.

Here, he explains what the generational shift means for the future of benefits, and how organizations can keep workers healthy without massive costs.

This is what millennials really want
For Generation Y and Z workers, "there is lots of research that [shows] they will be very loyal employees and very hard-working employees if you structure the work environment [so that it's] good for them, that's going to make them happy", Thiessen says.

That includes flexibility not just in their work environment and hours, but in how they're rewarded.

"They want flexibility with respect to HSAs (health spending accounts), PSAs (personal spending accounts), wellness accounts, and they want a mobile application that's transactional," he says.

"Putting together a total compensation package including a benefits plan or group retirement services plan that is going to communicate in a mechanism that they're going to embrace, they're going to value, and they're going to see great rewards out of it."

Benefits are going high-tech
"If you think of a 22 or 23-year-old person, they've got their smartphone out and they're Snapchatting with their friends, and their relationship they have with their bank, their relationship with their employer, their relationship that they have with their friends is through a mobile phone and through leveraging technology," Thiessen says.

Those younger workers want to engage with and access their benefits in the same way.

"That's not a generation that wants to fill out a paper enrolment form or call a call centre. They want a different experience."

Thiessen suggests employers should move towards using technology that allows staff to make claims or ask questions about their entitlements online or on their smartphones.

Cut the waste from your benefits plan
"Amazing, wonderful medications" and paramedical services from physiotherapists to psychologists – that keep employees in optimum physical and mental health can be a huge financial strain for an employer.

Thiessen suggests organizations utilize a benefits advisor and review their plan in-depth "to understand 'what is my drug spend, where is the potential wastage, how can I change my plan to take that wastage out'."

Generic drugs and less frequent medication dispensing are options for lowering those costs, Thiessen says.

He adds that there are a lot of positives to psychology benefits for staff – and says they can save money for employers in the long run.

"That's the benefit that gives employees coping skills, it's gonna reduce absenteeism, it's going to reduce disability, it gives them those skills to help them keep coming to work."

While helping employees get to optimum health is always the goal, employers should also look at ways to "reward those people who are smarter shoppers", to help cut high costs.

"There's ways to design your plan so that you can take all of the wastage out and as soon as you do that, you free up more money to make the plan sustainable."

Related stories:
Do employees really need help with financial wellness?
The big millennial misunderstanding


Want the latest HR news direct to your inbox? Sign up for HRD Canada's daily newsletter.