A U.S. employer has demonstrated the worst possible way to fire an employee and landed himself in prison for his efforts.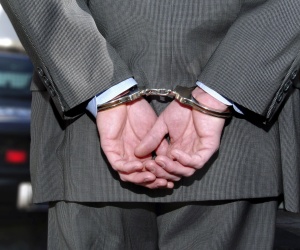 As far as termination procedures go, using a gun to get the point across probably counts as worst practice.

A gas station employer in Canton, Michigan, was sentenced to three months in jail after police said he threatened a worker with a gun and fired him for giving his friends free merchandise, the Canton Observer reported.

According to the article, Adel Yasser Berry, 25, pleaded no contest to a charge of assault with a dangerous weapon and was also placed on probation for two years.

Berry was arrested after an incident in February where a 23-year-old worker claimed that he was taken into the station's office where Berry allegedly pointed a handgun at him after covering the security camera.

The employee said he was pushed in the chest before being fired and told to leave, the article said.

According to police, Berry initially contacted them and claimed he had been sent harassing text messages after firing the employee, who he said had given away food and lottery tickets.

He initially denied threatening the worker with a gun, but later accepted a plea deal to avoid the case going to trial.

What's the worst firing story you've ever heard?