The Commonwealth Bank has been criticised for its treatment of an employee diagnosed with MS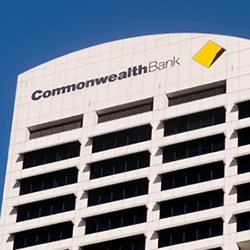 The
Commonwealth Bank
is under the spotlight again for its harsh treatment of an employee who was diagnosed with multiple sclerosis and left years to receive an unsatisfactory insurance pay-out.
CBA's life insurance business, CommInsure, is being accused of unethical and unscrupulous behaviour in its life insurance business.
Former employee Jayne Bradley was working as a customer services manager with the Commonwealth Bank when she was diagnosed with multiple sclerosis, a debilitating and painful condition.
She continued working until 2008 when her health rapidly deteriorated. Her doctor wrote to the bank on her behalf, requesting more flexible working hours since her current role was no longer suitable.
Bradley told Fairfax Media that CBA's interpretation of "more flexible" was to move her from department to department.
"At one stage they put me in Parramatta, which was two hours from home, so I was travelling four hours a day," she told Fairfax Media. "It wasn't easy."
She was moved between different branches over the next couple of years, performing different duties without an official title.
It was during this time she says she experienced bullying and was diagnosed with post-traumatic stress disorder.
In June 2010 Bradley applied for a career break, a condition of which was that she eventually return to work full time.
In a letter to the bank, she said: "Over the past 17 months I have struggled to obtain any stability in my work life which is due to several factors including the restrictions imposed on my working environment by my treating neurologist."
While on her career break and just days before she was due to return to full-time work, Bradley says CBA advised that it would "ill-health retire" her.
"It all happened so quickly, a few days before I was due to return to full-time work I received a letter with a cease date that I had been medically retired," she told Fairfax Media.
Bradley was told to lodge a total and permanent disability claim (TPD) with CommInsure through her super fund, the Officers Superannuation Fund (OSF), a CBA-owned fund for CBA staff.
However, almost eighteen months after lodging her claim, Bradley received a response from CommInsure with an offer of $62,000, which was $155,868 less than the amount she believed she was entitled to.
Her employer argued that she was only eligible for a part payment due to her reduced number of hours.
"They would not provide me with any information and if they did it would take months or wasn't what I had asked for," Bradley says.
She decided to settle on the basis the bank was too big to take on.
A CBA spokeswoman told HC Online the bank cared "deeply" about customer service and were "very happy to review Ms Bradley's concerns, which were brought to our attention last week."
"We care deeply about providing the best service to our customers and are always concerned when we hear of potential poor claims experience at CommInsure," the spokeswoman said.
The spokeswoman said the bank was committed to doing the right thing by all of their customers and employees.
CBA recently came under the spotlight for its poor treatment of employee Matthew Attwater, who was "ill-health retired" after suffering from major depression and post-traumatic stress disorder.
CommInsure took two-and-a-half years to assess Attwater's claim, during which time he was forced to sleep in his car.
Maurice Blackburn principal Josh Mennen says the bank's underpayment of Bradley is a breach of good faith by the CBA.
"The TPD benefit amount ought to be based on the member's salary from before they become sick," Mennen told Fairfax Media.
He says Bradley negotiated in good faith with CBA to remain working in a restricted role despite being diagnosed with MS.
"She thought the CBA was accommodating her sickness but ultimately they have used her brave efforts to 'soldier on' as a basis to slash her disability benefit by over $155,000," Mennen says.
Similar stories:
CBA responds to mental health scandal
What makes the Commonwealth Bank a leader in gender equality?
What was the biggest legal issue for HR this year?
Occupational suicide - the dark side to Australia's workforce