HC chats to a leading employment lawyer about the main mistakes employers have been making and the key lessons that have been learned over the last 12 months.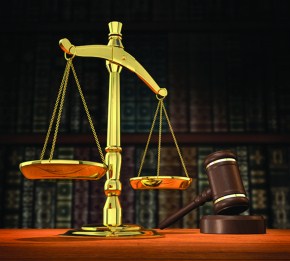 With the end of the year on the horizon,
HC
sat down with Rod Marshall, partner and solicitor at
FCB
Group, to reflect on this year's events and discuss what might be landing on HR's desk in 2016.
HC: What do you see as the main HR legal issue over the past year, and why do you think that has been the case?
RM: Currently, the most common legal issue for HR is around bullying and harassment. Time and resources are increasingly are spent on both developing strategies to prevent these behaviours occurring, as well as grappling with how to manage claims sensitively and appropriately when they do arise.
A number of factors have led to this increased focus on bullying and harassment.
First, there is greater awareness in workplaces of the effects of bullying and harassment on individuals, teams and company culture.
Second, psychological and stress-based illnesses at work no longer carry the stigma they once did. Third, the introduction of the
Fair Work Commission
's specialist anti-bullying jurisdiction in 2014 has provided a dedicated forum for raising and resolving complaints.
Finally, as a result of the High Court's decision in
Barker v CBA,
there has been a shift in the approach of aggrieved senior employees seeking ways to advance claims against employers for alleged harsh or unfair treatment, with a focus on health and safety (and related rights and protections) triggered by bullying, harassment or other complaints, rather than conduct being classified as an alleged breach of implied contractual duties (such as implied duties of good faith, and trust and confidence).
HC: What is the most interesting case you've been involved in or heard about in 2015?
RM: That would be the long-running litigation between our client, Boral, and the Construction, Forestry, Mining and Energy Union (CMFEU) in Victoria, which arose from the CFMEU's black bans on Boral concrete supplies.
We represented Boral in the proceedings that commenced in the Supreme Court of Victoria and went to the High Court in April this year to rule on the issue of whether the CFMEU could be compelled to produce documents to Boral in the context of a contempt of court proceeding, a question that hadn't previously been determined under Australian law. Boral was successful in the High Court which assisted our client to achieve a very favourable outcome overall in resolving matters with the CFMEU.
HC: What have been the most common mistakes you've seen employers making this year?
RM: Employers often place time and cost pressures on HR professionals and external advisors. This creates an expectation that a company should move quickly to resolve a situation (whether it's a performance/conduct issue, a safety breach, a bullying complaint, or some other matter).
The problem is that this sort of pressure leads to mistakes, because HR teams don't have the time or resources to conduct a thorough review or investigation. In turn, this leads to decisions being made based on incomplete information or in the context of other potentially frustrating factors (such as long-term absences, disputed liability over workers compensation claims and unresolved allegations of harassment).
Unfortunately, the reality is that courts and tribunals are unlikely to take into account business outcomes when examining questions of fairness or whether an employee's rights have been contravened.
HC: Have any legislative changes had a significant impact?
RM: As with 2014, there have not been any significant legislative changes at the federal level because the Abbott Government faced a hostile and, at times,
unpredictable Senate.
There have been some developments at the state level, following changes in government. In Victoria, the Labor Government wound back the former government's anti-picketing laws, and abolished the Victorian Code of Practice for the Building and Construction Industry and the Code Compliance Unit. Similarly, the new Queensland Labor Government wound back the former government's changes to work health and safety entry rights, workers compensation and the powers of the Queensland Industrial Relations Commission.
HC: What can employers learn from cases that have been heard this year?
RM: Employers and HR professionals need to be aware that there have been an increasing number of cases where HR managers, as well as other operational managers and company directors, have been found to be personally liable for breaches of section 550 of the
Fair Work Act 2009
(Cth), which deals with 'accessorial liability'.
While company directors and owners should have been aware for some time that they potentially bear personal liability for compliance breaches under workplace relations legislation, a number of decisions in 2015, particularly those arising from
Fair Work Ombudsman
prosecutions, have seen lower-level managers personally prosecuted and fined for breaches of civil remedy provisions.
HR professionals not only need to ensure that their own management decisions do not contravene legislation, they also need to take care that they do not inadvertently involve themselves in a potential contravention when following directions of senior management.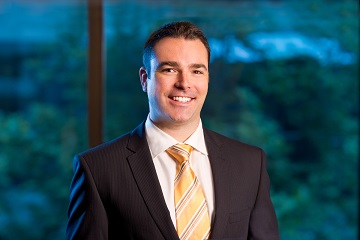 Rod Marshall will be speaking at the National HR Summit in April next year. For more information or to make a booking, click
here
– Super Saver bookings can be made until Friday.